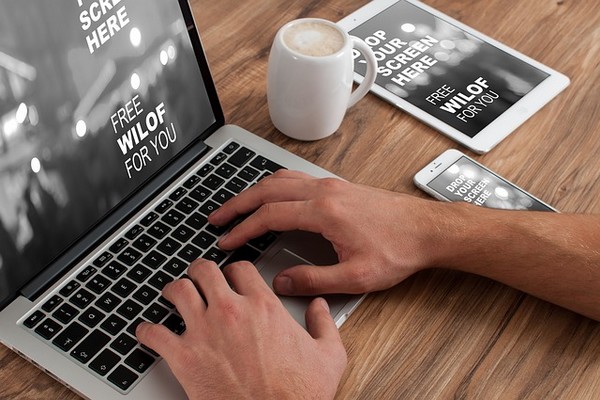 Today, I am going to share a truly easy method that I (and so many other people) have been using to make extra cash consistently.
This method involves offering a totally free service to others.
Free service? But how would I make money?…
Well, read on to find out how this system works, and how it can make you an easy $65 or more a day.
The Concept
Ok, you are going to be offering a free service, and that free service is website creation.
Yes, you are going to create a free website (up to 5 pages) for anyone, under one condition- They have to buy their hosting account through you.
You see, web hosting companies pay good referral commission for anyone who brings them new customers. You can sign up for free as an affiliate. You are then give your own special affiliate link with your unique ID embedded in it.
You place that link on your website and whenever someone clicks on that link and buys a hosting account from the company, you get a commission.
How much commission?…
Well, that depends on what company you go with. For our purpose, we are going with BlueHost since it offers one of the highest commission rates, a whopping $65 per referral.
And the best part is that it doesn't change anything for your customers. In fact, they actually end up saving a lot of money.
Are you starting to get the big picture here?…
You are basically getting paid $65 to create a WordPress based blog for people. And if you know how easy it is to set up a 4-5 page website with WordPress, then you know it would take you less than 15 minutes to do it.
$65 for 15 minutes of work? Not bad, hah!
Ready to find out how I do it and how you can get started?
Let's begin…
Basic Requirements
For this method to work, you would need all 3 of the followings:
A simple website where people can read about what you offer and contact you,
A good affiliate program that you can use to make money with,
And traffic to your site.
Step 1: Create a Simple Website
You will need a base, and that new website is going to be your base.
You will be using this website to tell people about your service (which we will talk about later).
It doesn't have to be anything fancy. In fact, all you really need is one page.
On that page, you will explain what people have to do in order to qualify for your free service.
If you are new in this area, don't get overly bogged down by technicalities of it. A decent and presentable website is all you need to get started.
You have 2 options; free and paid. I'll explain both:
Thanks to blogging platforms like WordPress, today it is easier than ever to create a professional looking website in a matter of minutes. So, even if you don't know HTML, PHP or any other web language, you can have a site up and running in under five minutes.
To make your site in this way, you will need a few things:
1. A domain name: A domain is basically your website's name. Mine is Moneypantry.com. Yours could be anything you choose, but I would suggest picking a name that is short and easy to remember.
You can get a domain for under $10 from Godaddy. Or, if you want to get it for free, read on to find out how you can get your own .com domain totally free.
2. A Hosting Account: You need to host your site somewhere in order for it to be accessible on the internet to people. There are many quality yet inexpensive hosts out there.
I would recommend SiteGround hosting because not only you can host your site for only $3.95 a month, you also get a free domain for life. So, instantly, you save $15 on a domain name.
Going with SiteGround or any other host that has a similar deal, means that your expenses for getting this method going would be just $3.95.
Of course, you can also use free blogging platforms like Blogger.com to create a simple, yet professional looking site. The only difference here is that instead of having your own domain name, you'd be using a sub domain. So, instead of mydomain.com, you will have to use mydomain.blogspot.com.
I don't like this one for what we are going to do. You will find out later why going this route is not recommended, at least for the purpose of this method.
But I don't know how to make a website?
With the emergence of blogging platforms like WordPress platform, setting up a website is easy. If you are not familiar with WordPress, just hit YouTube and there are plenty of tutorials that will teach you how to set up website left and right in a matter of minutes.
If for some reason, you don't want to do that, there is another way, outsourcing. Yes, you can even outsource the website creation part to someone on Fiverr for $5. Yes $5!
But be warned that Fiverr is a mixed bag environment. Sometimes you get fabulous stuff but other times, they are crap.
Creating the "Sales" page
Once your site is ready, create a 400-500 words post, in it, explaining the whole idea.
Basically, telling people that you will create a simple yet professional looking website for them totally free IF they use your affiliate link to purchase hosting account.
Make sure to explain what's in it for them, and how they can save tons of money by doing this.
You see, most people don't know what WordPress is, and even if they did, they may not know how to use it to make websites quickly. So, they usually pay a professional company a few hundred or thousands dollars to make one for them.
So, by letting you make one for them, they save all that money.
You should also mention that by using your affiliate link, nothing will change for them. They won't pay any more for hosting that they would otherwise.
Plus, they need a host to host their site anyway, they may as well use your recommended host.
It's a win win for both of you. The customer gets a free website, and you make $65 for every customer you refer to BlueHost or whatever hosting company you choose to go with.
Step 2: Become an Affiliate for a Web Hosting Company
Almost all web hosting companies have an affiliate program. But, I would personally go with a company like BlueHost, mainly because of their high payout per referral.
There are many reasons to like BlueHost, but personally I was drawn to its generous affiliate program. The company promises $65 net to you for every customer you bring to them.
And the best part is, it doesn't matter how much the new customer you bring in, spends. Even if they buy 1 month of hosting for $5, you still get paid $65 for referring that customer.
And that's why this method is so lucrative!
This is certainly one easy way to make big money quick. Perhaps it is due to the nature of the competition in the hosting industry, BlueHost is not the most generous player in this field, but $65.00 per referral is surely reasonable.
Having said that, there are not too many that pay in this range, by the way. But the company is backed by a solid business model and embraced by millions, with good reputation to boot. This compares well with their competitions that do not enjoy all these accolades and this certainly makes it easy to sell the company's services, and more profit for you.
How to get your affiliate link?
First, sign up for a free affiliate account by going to BlueHost's affiliate sign up page.
BlueHost has made it easy for you to get into their affiliate program: when you register for membership, the application process actually enrolls you directly into their affiliate program.
Of course, you have to fill up all the require information.
Once you are in, simply grab your unique affiliate link and place it on your website, whenever you are linking people to BlueHost to purchase their hosting account. Be sure to remind your visitors that they must click on your affiliate link in order to qualify for your free website creation service.
How would I know who purchased hosting through my link?
You will be able to see a daily report of hosting purchases made via your affiliate link in your BlueHost affiliate dashboard.
You see, when someone buys a hosting account, they have to assign a domain name to that account, and that domain shows up in your affiliate report.
And that is how you are going to know who purchased a hosting via your link. You basically tell people (on your website) to email you the name of the domain name they used to purchase hosting via your link. And if it matches with your report, you'll know that they are telling the truth, thus they qualify for your free website creation service.
Note: Make sure to create a contact page, or include your email address somewhere on your site, so people who purchase hosting through your affiliate link can contact you and let you know.
Step 3: Get Traffic (Potential Customers) to Your Site?
There are tons of ways to do that, both paid and free methods. But since you are here to make money, I assume you are looking for free methods.
As it is often the case, going with the free option means you have to dedicate more time and energy to get the desired results.
Here are a few ways in which you can promote your new free website creation service/site:
CL is one of the most visited sites. Millions of people visit this site every single day.
That means free traffic for you!
All you have to do is make a simple short ad and put it on Craigslist.
Here is the kind of ad I personally use:
I Will Create a Professional Looking Website (up to 5 pages) for You for Free!

You need a professional website to promote your small business online, or perhaps you want a simple personal website that you can use to share your thoughts with friends and family, but you don't know how to make one.

And you don't have hundreds and even thousands of dollars to pay someone to make a website for you?…

So you gave up on ever having a website?…

I am here to help. I will make a free 4-5 page professional website that will meet your needs.

Yes, you pay nothing, not a single cent!

Interested?…

Click here to find out how and why I do this…
As you can see, I gave them just enough information to make them interested so they would click on my link and visit my website.
Once they are on my site, it is then my job to tell them the whole story and convey them that this is a good deal for the, which in reality, it is actually a good deal for them. Where else can you get a professional looking website for free!?…
I have used this and variations of this ad many times (I still do), and in slowest moths I get 4-5 clients easily.
Another great way to get traffic is to use social media sites. Facebook, specially Facebook Groups would be a great way to promote your new service.
A lot of people are looking for freebies, and since your service is in fact a free service, it wouldn't take much for it to go viral, specially if you do a good job for your first few clients.
I have had many new people coming to me asking me to build them a website, and when asked, they mentioned that they heard about it from their friend who I had built sites for previously.
Now, these are just a few places to promote your new service/site. There are tons of other places you could do that as well.
Think of online forums and discussion boards, handing out flyers,sticking a flyer in your local super market's bulletin boards, etc. You just have to get creative.
How Much Money Can I Make?
To be honest, there is noway to know this. I have had days where I made more than $500 with this method, and I have had days where I made nothing. It all comes down to how hard you work on promoting your free website creation service.
The more people find out about it, the more money you are going to make.
I would say with even moderate promotion, you'd be able o get one taker a day. It will take you less than 15 minutes to set up the site for them. And you pocket $65 for it. An extra $65 a day is not bad.
But for the sake of naysayers, let's say you only get 1 customer a week (which by the way is easily doable if you just put an ad on Craigslist every two weeks or so). One customer a week puts an easy $65 a week in your pocket. $65 x 4 gets you an extra $260 a month, and 260 by 12 gets you an easy $3120 a year.
Who wouldn't like an extra $3120 a year in their pocket!
And the best part is that your only investment (beside the 15 minutes it takes to set up a website for each of your customers) is the initial few dollars that you pay to host your own website where customers can find out about your service and place an order. Again, if you go with
The Bottom Line
This truly is one of the simplest way I have ever made money.
And you know the best part about it is the fact that you are actually helping other people to finally have their online presence. You are making a totally free website for a small business owner that he or she can use to draw in more customers to his or her brick and mortar store. You are making a website for a mom who wants to have a place where she can share her thoughts with friends and family.
No matter what the reason is, you are helping them do it, while at the same time, you are making some extra money.
And that is awesome!