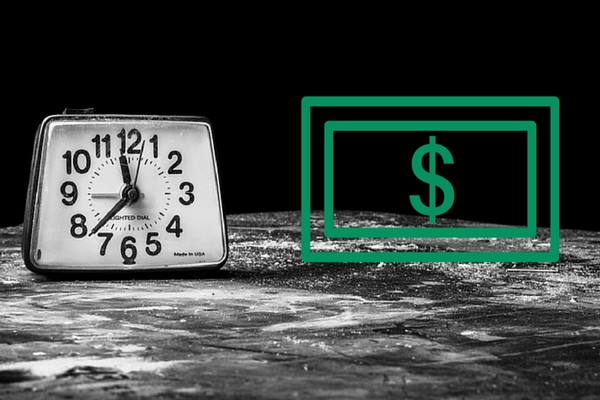 What would you do of you needed to make 10 bucks fast online?…
If you need money in your PayPal fast, you can try some of the survey/cashback sites. But the problem is that many of them take a while to process the payment, not to mention most have a minimum payment requirement. For example, you have to reach $20 in your account to be able to ask for a PayPal payment.
Thankfully, there are a few sites that don't have any minimum requirement and process the payment in as little as few hours.
One of those sites is QuickRewards.
This site is not as well-known and famous as some of the other sites in this industry such as CashCrate, or Swagbucks, but in my personal opinion, it is much much better than those sites.
How It Works
First, register with QuickRewards for free. It takes less than 30 seconds.
Then, you can login and start completing free and easy offers. There are tons of them that will allow you to make $10-$20 easily very quickly.
I have been a member of this site for 7-8 years now, and every time I need some quick cash, I login, do a few free offers and have my earning credited to my PayPal within hours.
They also do have paid offers like free trials and online cashback shopping where you get more money compared to free offers like taking short surveys, visiting new sites, subscribing to newsletters, etc.
But I always stick with the free offers, unless when I am going to buy something online anyway. In that case, I go through QR's shopping portal so I can get a few dollars for buying it.
In the FAQ section, they say "payment could take up to 48 hours". But to be honest, I've never had any payment take more than 24 hours. In most cases, it's within 3-4 hours. I also had 3 payments show up in my PayPal in less than 15 minutes. Now that's fast!
The best part is that there is no minimum payment requirement. You can ask to be paid even if you have 5 cents in your account.
Another thing is that unlike other sites where most offers take a few days to get credited, here, most offers are credited within minutes (sometimes even instantly) of you completing them.
If you are ready to get started, sign up for free, login to your account, and spend 20-30 minutes doing some free offers. I can guarantee that you can make an easy $10 in 20-30 minutes.
At this point, you may be asking "then why don't you just work there all day long and make $10 every 30 minutes?".
Well, the problem is that you can do any offer just once, and there are only so many offers for you to complete. Although, they do add offers regularly, but not that much that you can keep doing them all day long.
Ask for Your Payment
Once you made whatever amount you wanted to make, request a PayPal payment. Wait a few hours, check your account, and your money should be there.
Of course, you can also redeem your earnings for gift cards and other prizes, but I always prefer cash.
Making More than $10
Of course, this whole post is based on the assumption that you only spend 20-30 minutes completing ONLY free offers.
But if you want to make even more money, you can:
Spend more time completing as many free offers as you can.
Complete some paid offers (although I don't recommend this, especially with Free Trial offers).
But what if you run out of free offers?
Well, the average user won't run out of offers. They have hundreds of free offers, and unless you spend 24 hours a day doing them you are not gonna run out. Not to mention they do add offers almost daily.
That said, if you do complete all the free offers (you'll probably be making a thousand dollar or more, combining all their free offers) I would bookmark the site and check back every few days for new offers. Plus, you actually get a few points every time you login.
Bottom Line
I have used many survey/GPT and rewards sites in the past and I still use from time to time, but I have never found any site to be as fast as QuickRewards when it comes to paying.
Sign up with them now and you'ill have made a quick 10 bucks half an hour from now.