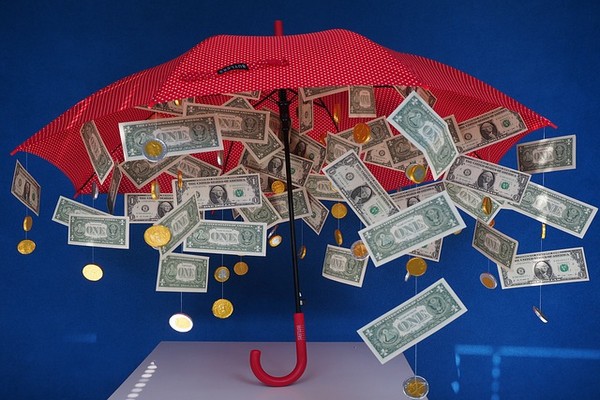 It does not take much skill to save money, but you definitely need to have a bit of a determination. You are trying to save money for a vacation, college, a new car or for a down payment on your dream house, you need to be committed.
As I explained in my recent article saving on a tight budget, the process involves making changes to your daily routine so that cost savings techniques could be incorporated, and let me warn you that this may not be fun at times. But in the greater scheme of saving money, it will be a worthwhile task.
In the short-term, it allows you to gather enough money you need in order to set your life back to normal.
Over the longer run, you can make this a permanent fixture in your lifestyle so that you keep this practice throughout your life.
1. Make a List of All Your Monthly Expenses
Before you can succeed in saving any money at all, it is essential that you know how to draw a line between essential and nonessential spending.
In order for you to learn that, you start by listing all your money expenditures and separate them into two columns; the first one is on essential spending, and next would be your nonessential expenses.
Need Easy Extra $300+/Month for Free?
Panel Payday
: Earn up to $75 per survey. They also pay up to $50/hr for mystery shopping.
Join Now!
InboxDollars
: Paid over $57 Million to members to watch videos, take surveys, shop and more.
Get $5 instantly!
Opinion OutPost
: Want fun & high paying surveys? This is the survey site for it!
Join Opinion Outpost!
Branded Surveys
: Get $1 instantly just for joining for free. Plus get paid within 48 hours by PayPal!
Join Branded Surveys
Toluna
: Earn PayPal, Amazon & Tango e-vouchers for taking surveys (& product testing!).
Join & get 500 bonus!
Swagbucks
: Get paid to watch videos, shop online, take surveys and more.
Join now & get $5 instantly!
Be completely objective about it. You may not like the monthly payment into your mortgage account or utility bills, but these are examples of essential spending.
On the other hand, the cable TV subscription could be classified as nonessential.
2. Get Rid of Items That Are Not Essential
Scrutinize the column that lists the nonessential items, you are bound to find things where payments have been regularly made but somehow you know that you don't regularly use them.
Your financial situation does not allow you to look at ways of optimizing their use. As you identified these items, make a resolution to cut it completely out of your expenditure, at least until your financial situation starts to turn around.
Other examples include gym memberships (when the last time you stepped into the gym was one year ago) and cable bills (you are too busy trying to find money and have not been watching any TV in the last few months). Give them all a pass in the meantime.
3. Find Cheaper Options
As much as they are called non-essential items, it may be impossible to strike them all off from the list. In that case, find ways to cut down on what you actually pay for them.
For example, you can look out for an alternative service provider who provides more competitive pricing plans. For your cable TV, check if there is a cheaper subscription out there.
For your means of communications, you may want to drop the landline and just rely on your cell phone for daily communications. These are some of the sure fire money-saving steps that you can take.
4. Negotiate Your Bills
Things are getting on fine so far. You've consolidated all your expenses and resolved to cut some of the unnecessary expenditures. Your next task is to examine these items and evaluate if any of them can be negotiated.
They may include your cable TV, the internet, and telephone bills. You will be surprised by the willingness of the service providers to open a negotiation in view of the many service bundles that they offer.
All these bundles are in the public domain. The best place to start is the internet, and you can check them out, not just those by your current service provider, but also from the competition as well.
If you do a good job here, you can achieve substantial savings.
5. Compare (Grocery) Shop
People just don't look hard enough at ways to cut grocery spending. My experience indicates that the most effective way to save on grocery shopping is to find out what food products you can access easily and cheaply.
Make a list of the foods that you usually buy and write down which stores provide the best pricing for individual items. Keep doing the comparison so that you will pay the lowest price possible at any point in time for any specific items. Never spend beyond the minimum price!
Weekly grocery fliers could be a good source to enable you great money savings as you find out if the items on sale are the things that you need.
Also, make a conscious effort to replace the brand names with generic items. Another good idea to quickly save money is coupon shopping.
All these are proven ways to save money quickly! To complement these measures, start eating at home more, and stop eating out altogether if possible.
You can, of course, expand this to other categories as well. For example, you can save on gas by using apps like Gas Buddy that will help you find the cheapest fuel around you.
6. Shop Smarter
This may sound trivial but you just need to get smarter with your shopping. The online world is flush with super deals and discounts that you can take advantage of.
Keep an eye on the sales that are going on around you and on the Internet, they represent your best chance to find essential items like new clothes at discounted prices.
Other possible sources for good bargains are thrift stores and yard sales.
If you really have a problem with spending within your means, you may have to learn to see shopping as a painful exercise in your mind's eye, which will probably trigger the right motivation for you to save some significant money.
7. When Necessary Take Extreme Actions
If you need some real money quick, you may have to resort to a more drastic plan rather than some of the more gradual ways suggested above. You should immediately stop all nonessential expenses.
Granted, the home is not going to be the same without the blockbusters provided by your cable TV operator. But a quiet home may be what you desperately need during this extreme time.
If you find that making your car payment is a struggle, get rid of it and find a cheaper car that is more aligned with your budget.
If finding a cheaper car is not an option, find alternative transport modes. Carpooling and public transport are two great alternatives for you to consider.
Bottom Line
It is a hard time out there right now, and hard decisions have to be made. Sure, you will struggle as you step out of your comfort zone now, but this offers a relatively quick way to get you out of your debt situation. The alternative is to struggle with your debt payment for many years to come.
Which one do you prefer?…
The above suggestions would surely help you to save money quickly. But I am also going to be the first one to point out that this is not a comprehensive list.
We all have our unique situations and circumstances, there ought to be other ways to save you money quickly, perhaps in a more substantial manner. My suggestion is to keep an open mind and see what works best for you.