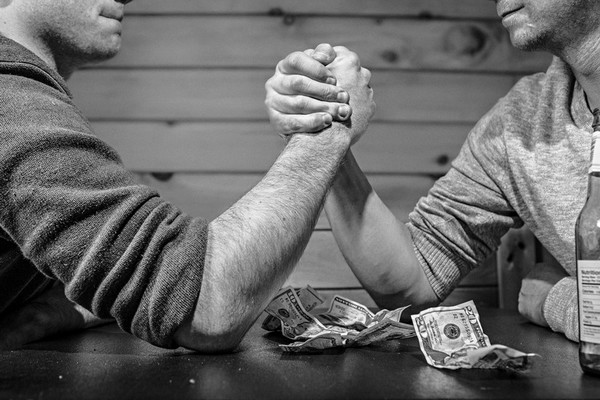 I am sure most of us have experienced that feeling of not knowing where the money is going to come from when we need money desperately, and the only option seems to be bank rubbery.
Well thankfully, there are lots of quick ways to make money legally and without having to rub a bank!
Here is a quick method that I picked up from one of the many online forums I participate in.
This is by no means a "get rich quick" method, nor is it going to help you quit your day job.
But with a little creativity and commitment, it can be a great source of extra income for those hard times.
Let's get to it, shall we!…
Step one
Go to the Freecycle Network.
Locate your city, and become a a member of a group.
Step two
After joining, go through the stuff that people are throwing out.
Check out the items carefully and determine which ones can still be sold. Then get in touch with the person who posted the item you think has value.
Discuss arrangements on how to pick-up the stuff.
Note: I've been told that some actually look down on people when they say they want to re-sell the item that's being disposed of since it's not what the site is for.
But generally, those who are listing those items just want to dispose of them without necessarily throwing them out.
That's why they post online. You may want to consider not telling them of your plans of reselling, just to be sure.
Step three
Then offer it for cash either on eBay or Craigslist after getting the item.
Another note: Use your common sense and always ensure your safety when getting the item from the owner.
You may want to avoid going alone by having someone accompany you in meeting up with the poster. Also consider meeting up in a public or crowded place where both of you will feel comfortable and safe.
Do the same when you have a buyer from eBay or Craigslist.
Step four
You may want to try Craigslist's " Free" section to find stuff to resell.
But as I have personally experienced, Freecycle have better items, especially if you are living in a large city.
Step five
Aside from re-selling items, you may want to check out other items which you can personally keep and use.
This is the purpose of the site, after all.
I have seen others dispose very useable equipment and electronics that are actually working like their old printers, scanners, fax machines, and typewriters. Some even give away their books and other useful stuff.
Just go through the items diligently and filter those that are useful from those that are not.
Tip
Remember, "If it sounds too good to be true, then it may well be."
Well, if someone wants to throw out something like a new iPod, and you hear a voice in your head that says "this doesn't feel right," then you should probably heed what that voice in your mind is saying.
It's probably better for you to trust your instinct!