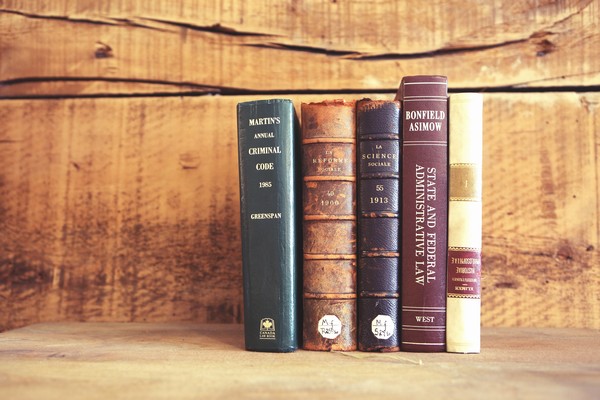 Some books are so well produced or interesting that you want to keep them and read them again and again.
But many books, once you have read them, are relegated to a corner or even thrown out.
Not many people know that you can make a nice side income from selling your and others' used books.
Selling Your Books for The Most Cash
There are different ways to sell books, be it text books from your college days or just any other kind of book.
However, there are also wide discrepancies between the prices.
Obviously, to get the best price, you'll have to check every place/website that has a book buy-back program.
But that will take a long time.
There are a few dozens of such sites. So checking them one by one is not an option.
Thankfully, there is an app/website that automates this for you.
It is called BookScouter.
Here is how it works…
You can either install the app on your mobile devices, or you can visit BookScouter.com.
Once there, you can enter the ISBN of the book(s) you are trying to sell.
Then its engine will instantly search over 40 book buy-back sites to find the one that pays you the most for that/those book/books.
You can see the quotes from the highest price to the lowest, along with a link that takes you directly to that website so you can start the process of selling your book(s) to them.
BookScouter also shows you details about each vendor–whether they offer free shipping, how they pay, etc.
If you have only a handful of used books, you are done here.
But if you want to make a little nice side business out of buying and selling used books, say open an online or offline book store, read on to find out how to find books for free or very cheap that you can turn around and sell for a profit using BookScouter.
Making a Business out of Selling Used Books: Opening a Book Store
To make the most money selling used books, the first step is to get a book either for free or for an enough of a low price that you can profit from it by selling it.
Thankfully, there are tons of ways you can get your hands of free or very cheap books.
Here are some ways you can that…
1. Friends and Family
If you decide to try selling books to make some money, you need to find places to get them.
One of the most obvious places is your own bookshelves, and those of your friends and family.
Let friends know that you want to rescue their books, as some people simply throw them in the trash when they're finished.
You're not likely to find any high-value or rare books this way, but it should get you started.
2. Yard Sales
Yard sales are a useful source of cheap books.
Often you will get a box of books for a low price, or even free, if you buy something else at the sale.
Some people watch out for rare and nice condition books at yard sales, but generally books are not a big seller so you can build up your inventory cheaply.
3. Estate Sales
You can find a lot of books for sale at estate sales.
Some of them may be rare and collectible, and therefore not very cheap, but if the deceased was an avid reader the estate will have many books to dispose of, and may offer them in bulk.
4. Libraries
Watch out for your local library having a book sale.
Periodically, libraries sell off books that no longer seem to be popular.
Some are simply worn out, and therefore not worth buying for resale, but others that never caught on may be in good condition.
Libraries have to sell old stock so that they can make room on their shelves for the never-ceasing supply of new books.
You can also look in your local library to see if they have a book swap box. Some libraries encourage their readers to drop off books they've finished with into a communal swap bin. People swap books out on an honor basis, so you should be prepared to give a book that you can't sell in exchange for another.
5. Bookstores
In a similar way, bookstores often have a shelf of books that they are selling at a discount, perhaps for $.25 each, because they need to make way for new books on their shelves.
Just because they have decided the books need to be sold off, doesn't mean that they are not worth something to you.
6. Charity and Thrift Stores
It is worth checking in your local charity and thrift stores to see what books they have.
The price charged for them can vary, and they may not be worth buying, but it's worth having a look to see if you can find a bargain.
7. Abandoned Books
If you keep your eyes open, you may well find books abandoned in many public places, such as on park benches or in the seat pocket on an airplane.
Some people don't like to simply throw them away, and hope that someone else will find them and make use of them. That person may as well be you.
A source of potentially higher value books is the college dumpster at the end of term.
Academic books are in high demand, but some students don't have time or can't be bothered to find buyers for them.
Others will sell them back to the campus bookstore for recycling to new students, but the amount that the bookstore pays is usually much less than the book's value, which makes the exercise hardly worth it.
8. Publishers
Surprisingly, you may find that you can get free books from publishers.
Publishers are always looking for reviewers, and while they may prefer professional reviewers, they send some review copies out to members of the public too who apply.
For example, Bethany House has a program called Bethany House Blogger Review Program where they give free books to bloggers in exchange for reviews.
You can find out about their policy by checking each publisher's website.
Note that sometimes books are marked as review copy only, and technically can't be sold. But you may be lucky and get a market ready copy.
Of course, you should do your part of the deal, and read and review the book before offering it for sale.
9. Book of the Month Clubs
Book-of-the-Month Clubs often attract new readers by offering a dozen or so books free of charge when they sign up.
You need to check the small print, as sometimes there is a commitment, such as buying one or two more books during the first year of membership, but even then you will find this is a cheap source of books.
10. Craigslist
Craigslist is one of the best sources for finding all kinds of free or cheap stuff, including free books.
Simply keep an eye on the "Free" section of your local Craigslist for people posting ads where they want to get rid of old books.
Can You Make Money Selling Books?
Despite the proliferation of electronic devices, many people still like the look and feel of physical books.
Unlike many other purchases, once you've read a book it loses a lot of its value, so people are prepared to let them go cheaply. This doesn't mean that the book isn't worth a lot more money to someone else who hasn't read it yet.
This makes a ready market for people who want to buy and sell books for a profit.
The BookScouter app makes it even easier, so there's no reason why you can't make money out of this lucrative hobby.