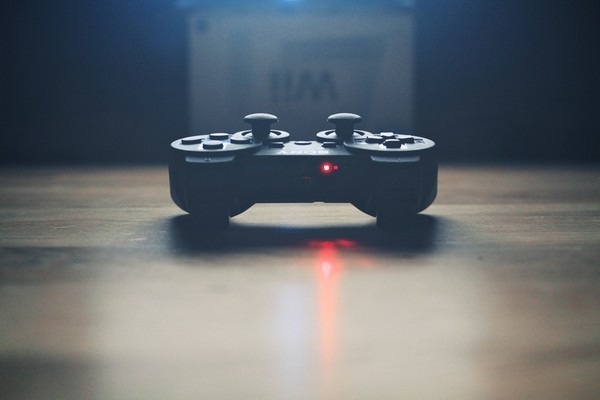 Do you want to earn big bucks while playing games?
Sounds like a dream, right?
Need Extra Cash for Free?
Try YouGov, a survey panel that rewards you for participating in their market research studies. If you join now, you will get 2000 free signup bonus!

But it isn't…
Nowadays, there are even sites that pay you to play online games. But that's not the only way. There are so many ways gamers earn cash.
Compensation for playing varies too. It can range from near minimum wage to six figures annually. eSports athletes, for example, can earn hundreds of thousands while game testers are paid the minimum daily wage.
Quick Fact: According to the ESA (The Entertainment Software Association), the gaming industry pulled in a whopping $20.77 billion in 2012 from video games, hardware, and accessories. Yeah, gaming is that big!
Sounds interesting?
Read on to know how to make money with those video games.
Just a fair warning…
Playing video games for cash is not as easy as you think, because if it was, then all gamers would be into playing for the money. And for most people, playing games is not going to replace their day job. Sorry to disappoint.
1. Get Paid to Test Games
Test the games, and get paid. Big video games firms hire video game testers. The job is to basically test the games being developed and report whatever bug you encounter.
An alternative name for game-testing is " play-testing". This term has been romanticized in the past as people often think that game testing is an easy task. But it can be quite the opposite.
For starters, the pay is low. Video game testers are often paid a minimum salary. Job security is another issue. Plus, not all games are enjoyable. Some testers need to play video games that are for kids. The job too can be monotonous and repetitive.
2. Farm Gold & Other Items
Farming gold has been around for quite a number of years. Have you played the multiplayer online RPG such as the World of Warcraft? If you have, then you have seen those spammers' advertisement of their gold prices within the game.
Selling items within games is nothing new. Try recalling Diablo 2. It had a certain system of black market selling style with players being allowed to sell their items to fellow players for cold cash.
Earn Free Cash
Try Swagbucks, the famous rewards program that pays you for watching videos, taking surveys, shopping and more.

Item selling in games even became more mainstream with Diablo 3 and its real money auction house. This was a turning point, as the virtual items and currency trading became embedded in the game.
Blizzard makes $1 from each sale or 15% for currency and commodities, and additional 15% when you use PayPal. So you see, virtual selling was more than allowed, it was promoted.
2. Participate in eSport Tournaments (and Win)
Competition brings big bucks. This is how very skilled players make so much money. Playing professional level video game competitions are often called as "eSports".
We' are not talking about coins here, we're talking of large cash winnings. The team that won at Valve's 2011 DOTA 2 tournament went home with one million dollars, $100,000 was given to the winner of the 2011 North American Star League Starcraft 2 tournament while the winner of last US Monopoly National Championship took home $20,580.
Of course, only a number of players receive big cash payouts at competitions. Just like in any tournaments, those professional video gamers who win are those have the talent and the dedication.
Finding corporations to sponsor you as a professional gamer is another way of earning cash in tournaments. Nike and Nascar, for example, are heavily into corporate branding and have sponsored some professional gamers.
In the past, even the likes of Intel, Western Digital, and SteelSeries,a developer of gaming peripherals have also ventured into corporate sponsorship of gamers.
3. Record Let's Play Videos
Now, this is where YouTube becomes useful for gamers who want to earn for playing. Are you the type to play plenty of games? Why not record Let's Play videos, upload them to YouTube, and earn money from the ads?
But this is not as simple as recording yourself while you play. You will need to give a running commentary while you play your games. Viewers will not pay just to watch a recording of a silent gamer.
However, be warned as this is not that profitable. Remember that competition is difficult and the pay to view your video is actually small. A Large volume of viewers is needed to make money in this scheme.
4. Share Your Expertise
If you're an expert, then share your knowledge to earn more money. Believe it or not, there are people who are willing to give some cash for what you know about games.
Killer Guides, for example, pays people for writing eBooks about computer games, video games and anything gaming related.
Try writing what you know, and sell it as an eBook to various sites like Amazon, or even on your own website.
6. Write About Games
Have you seen those video game websites full of advertisements? Why not apply as a writer for them?
If you have a flair for words and a decent amount of knowledge on gaming, then you may want to try to get hired as a writer for these sites. Websites are in need of articles on gaming from reviews to news.
Competition in writing about video games, however, is stiff. There are so many talented writers out there who can write very well about video games. You may want to try creating your own blog, and looking for advertisements for it.
Your Turn
So, what do you think?
Have you ever gotten paid to play games, or participated and won in a gaming tournament?…
I would love to hear about your experience and/or feedback regarding the possibility of earning extra money while playing games.
More Money Hacks