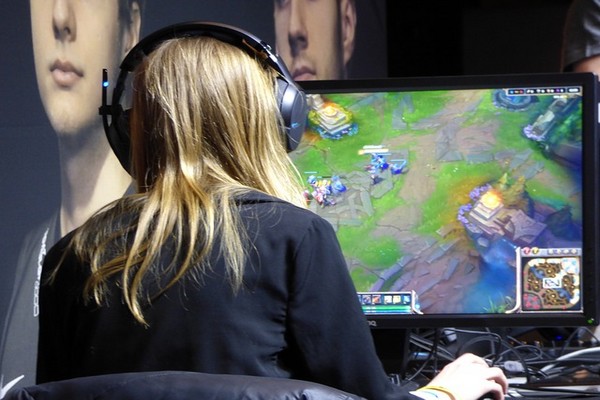 Any of us can use a bit of time off from our daily life and work.
Personally, I find playing computer games presents a welcome distraction even though for just short time. After all, it is almost unreasonable to expect our brain at its efficient best all the time.
To me, the nature of games does not really matter as I thoroughly enjoy good old classics like solitaire, as well as those popular mindless shooting games.
But there is one thing that makes my playing online games more rewarding…
I found a way to get paid for playing computer games!
These days, getting paid for playing computer games is no longer a novelty. There are many ways you can profit from your game addiction.
For example, you can make money playing games on Runescape, on World of Warcraft you can earn money by selling virtual gold, on Second Life you can make a real profit despite the virtual nature of the game. This list can go on and on.
But today I am going to talk about another option to make money through computer games — mini competitions.
I hope you are not completely lost with names like WorldWinner.com and Gamesville.com. They have been around and these two represents some of the sites where they set the users up to compete against one another through games like Solitaire, Wheel of Fortune, and Jeopardy.
Usually, a small entry fee is required (give and take one dollar) and the winner stands to walk away the pool money on offer.
How Do You Make Money Plying Mini-Competition Games?
If the idea appeals to you, followings are some more useful information on the two mini-competition sites mentioned:
1. Making Money with WorldWinner
Those people behind the Game Show Network are responsible for The World Winner site.
They retain the wacky style and you can expect loads of fun straight after the declaration of "game on".
Games on offer here include Bejeweled, Wheel of Fortune, and Jeopardy.
Registration is a breeze and the moment you put in your very first deposit, they actually give you reward you with some bonus money. Last time I signed up, my $10 deposit was backed with another $10 bonus from them.
As soon as you are in the play arena, there are 2 ways for you to compete:
mini-competitions
tournaments
Mini-competitions
If mini-game competition is what you go for, the site will pick up another player who purportedly has a similar skill level. The skill level of an individual is rated in accordance with one's performance in previous games.
So if you are new, you start from ground zero. Whoever comes out top keeps both entrance fees.
Tournaments
Tournaments are a regular feature with much larger prizes on offer. Often they are split up among a number of highest-ranking participants.
At the time of writing, a $10,000 prize is stashed away for a Solitaire tournament. The top 100 players with the highest score get to share the spoils.
2. Making Money with Gamesville
Gamesville is a legacy from Lycos and it has been around roughly since the Lycos days, so you can assume it does not succumb to the test of time.
Unlike World Winner, there is rich choice of games here and there is also the mini-competitions if you fancy playing for keep.
Moreover, you can also play free games that reward winner with prize money. In this respect, I like bingo best as it doesn't ask for any skill on my side. I practically am playing for a lottery winning without putting up any cash.
Do take notice that the winning is usually in the region of $10 only.
Wrapping it up
I just want to point out the fact that these games can be addictive, and more importantly, if you are not careful, you can lose money. So, be sure to contain yourself.
I would love to hear from you if you have any experience playing computer games and perhaps winning such tournaments.