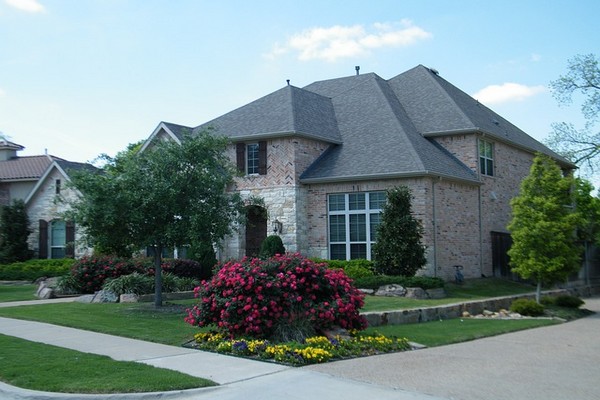 I have talked about renting your car for cash in the past, but today I am going to introduce you to an opportunity where you can actually make money renting your driveway!
If you live in a house anywhere near high-traffic areas, then there is a good chance that someone would like to pay you in return for your driveway space.
This applies to any kind of place that might receive high traffic, but the ideal location would be somewhere near a commuter link, or a place of business with many employees,
In return for this space, you might be able to make up to $300 or more in a month!
Rates will vary by customer and situation, but no matter what, that's easy money for giving up some space.
Cities are the area with the highest demand for this type of service.
Any readers who live or have lived in a city are well familiar with the situation: there's nowhere to park, and everywhere you can park is incredibly expensive.
Furthermore, parking tickets are steep, which makes it hard to drive a car in the city if you don't have private parking.
Of course, this lack of space offers a benefit to you, the driveway-owner.
JustPark
If you have an arrangement where you can afford not to use your drive way, there is a direct profit just waiting to be made.
For those who are still interested, you can go straight to JustPark.com, which is the primary hub for arranging these types of rentals (you may have heard of it by its former name, ParkAtMyHouse.com.) It will allow you to list your own rental space, or browse others', if you need to.
The registration process is quick and easy, and like most modern sites, offers Facebook integration.
How long will I be renting out my space for?
That one is up to you– the site offers two listings, daily and monthly.
If you only have a few days a week that you can give up the access to your driveway, then daily is the option for you.
Some people at JustPark are only looking for temporary spots, and that's where your space will come in handy on the daily basis.
However, monthly rental is where the actual money is made, because it allows you to rent out the space on a consistent basis, which translates to higher profit.
How much money can I expect to make?
It'll depend on where you live, but anywhere near a stadium or other type of public exhibition area will be able to net you $25 or so in a single day.
Definitely, some of the most popular (and highest) earning spots are:
Near train stations
Near shopping centers
Near schools (secondary schools or higher education are both applicable)
Near an office building
Near stadiums
Near airports
Someone who is interested in the monthly route can be looking at making upwards of $300, which is a pretty nice chunk of cash by any means.
If you're not sure about how to price your parking space, the website provides you a rate calculator which can make a price estimation based on your ZIP code.
I don't have a driveway, can I rent my garage?
Absolutely.
Any kind of legally authorized parking zone can be rented, whether it is a driveway, a garage, or a plain parking space.
All that matters is that you have the right to park in it, and therefore rent it out.
Is JustPark My Only Option?
In the internet age, you very rarely have only one option.
Below, we'll list two additional options you have for parking space rental.
These sites, like JustPark, will charge you a commission on any money made through the rental. However, they'll also do all the organizing and payment, so the trade-off is well worth it to many!
Park Let
Unlike JustPark, which is available in the UK and in the US, Park Let is a UK-exlusive service. The offer daily and monthly rentals, but specialize in monthly rentals.
Park Let prides themselves on their customer service, so they are very quick about drafting contracts and collecting the monthly rent for you. Their help chat services are quick and streamlined, with a support team that responds in good time.
Their fee is a 15% commission of your rental, as well as a £25 fee for finding you a tenant.
Parking Panda
Parking Panda, in contrast to the previous entry, is US-exclusive. Parking Panda is a service alike the others that has a focus on cities, servicing about 60 US cities.
A useful part of the Parking Panda service is that they offer an app which is available on either Android or iOS. The app allows you to search for new spots, place reservations, and manage payments. If you're a daily renter, this app might save you some trouble on a day where you're running late!
Parking Panda charges a 20% commission on your rental fee.
Legal Issues to Keep in Mind
The two legal things to keep in mind if you take advantage of this opportunity are:
To absolutely make sure you have the right to rent this space out! It's OK to rent out the driveway of a home you are renting, but you need to be able to furnish proof that you have at least temporary ownership of the space.
And, like any form of income, you should claim it on your taxes.
If you keep those two things in mind, it should be smooth sailing as far as renting the space goes, and you might find a tenant who is willing to rent it for as long as you are offering it!
Thoughts in Closing
The bottom line is that, if you have space available to rent, you should take advantage of it!
There are a few foreseeable issues, like renters hypothetically preventing access to your garage (which can easily be managed with preparation,) or renters potentially damaging your property around the rental space (which will almost definitely be something you can work out with the rental services themselves.)
But if you are willing to take on the mild strain of those potential inconveniences, it can be good money for no work.
At the end of the day, these are just commuters looking for a guaranteed parking space.
Even if you rent your space for 10 bucks a day, that's an extra $300 a month in your pocket without you lifting a finger or even leaving your house!
What do you think? Have you ever rented your driveway or garage? Will you be doing this?