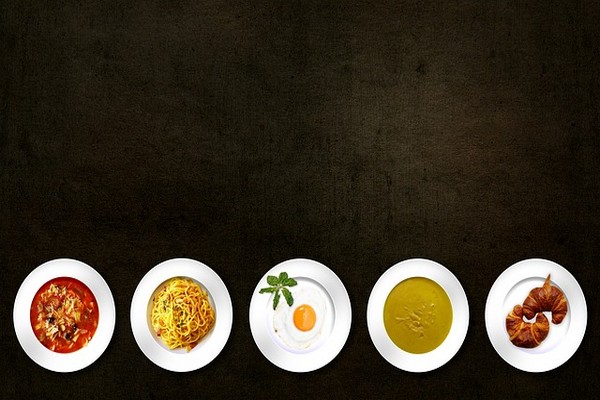 For food lovers, a money making opportunity that has to do with food is the perfect job. And thankfully, there are a few options out there for anyone who wants a food related money making opportunity.
One of the most obvious and very lucrative ways is to start a food blog. You could also participate in clinical paid medical research studies.
There is also the option of becoming a food critic and basically getting paid to review and rate restaurants and their dishes.
And of course there is the option of starting your own food related small business; restaurant, food truck, etc.
But for those of us who would like a more "hands on" approach, literally, food testing is the perfect opportunity.
According to Indeed.com, the average salary of a professional food tester in the past few years has been around $58,000.
Need Easy Extra $300+/Month for Free?
InboxDollars
: Paid over $57 Million to members to watch videos, take surveys, shop and more.
Join InboxDollars Now and Get $5 Instantly!
Opinion OutPost
: Join & get your share of over $400,000.00 a month they pay to their survey takers.
Join Opinion Outpost
KashKick
: Get paid directly to your PayPal! KashKick pays you doing fun things online!
Join KashKick Now!
Panda Research
: Earn up to $50 per survey or offer completed.
Join Panda Research Today!
QuickRewards
: Get Paid instantly. No minimum pay out! Play games, shop, take surveys....
Join QuickRewards
Daily Goodie Box
: Want free stuff? DGB will send you a box of free goodies (Free Shipping - No Credit Card).
Get your box now!
RewardFish
: Earn FREE gift cards for things you alreayd do, shop, quizzes, surveys, etc.
Join RewardFish
Swagbucks
: Get paid to watch videos, shop online, take surveys and more.
Join Swagbucks Now & Get a $5 Instantly!
That's not bad for putting on a white uniform and eating all kinds of food every day.
So, How Do You Land a Taste Testing Gig?
Now, when we talk about professional food testing, we aren't referring to those once in a while opportunities that you may be able to participate in through a paid survey panel or a focus group. We are talking about a full-time job where get to sample food all year-round.
But, becoming a professional food tester isn't that easy. Individuals with a degree in culinary arts are normally preferred for this positions.
Thankfully, there are a few other options as far as finding taste testing opportunities; joining sensory testing agencies, becoming a panelist of a market research company, and participating in studies conducted by local restaurants and food manufacturers from time to time.
The downside of going this route is that the studies are far and few in between. On average you may snag a dozen or so studies each year.
Nonetheless, it's a fun way to earn some extra cash in your spare time. You can also increase the number of studies you can participate in by joining as many Sensory testing companies as you can.
A. Independent Specialized Sensory Testing Companies
Sensory testing agencies are just like market research companies that conducts offline and online surveys and focus groups on behalf of companies and manufactures. But Sensory testing agencies only specialize in conducing food related studies.
Joining one is as easy as joining any of the dozens or so online survey sites I've listed here. You sign up for free, fill out your profile, then based on your profile, whenever there are food testing studies that are looking for your demographic, you'll be invited to participate. Of course, you'll be compensated with cash or check for your time and effort.
Here are a few of the major sensory testing companies that conduct food testing related studies for companies and manufacturers:
The Consumer Product Testing Centre (CPTC) is part of the Food Processing Development Division of Alberta Agriculture and Rural Development.
They look for panelists in Alberta, Canada for their taste testing studies that could include anything from Snack products (potato chips, tortilla chips, kettle chips, snack mixes, crackers), Pasta meals and Yogurt, to Meat products (beef steak, bison steak, fried chicken, chicken fingers, pork chops, deli meats), sports drinks, energy bars, Chocolate and more.
According to the site, panel participation is normally limited to 3-4 times a year, and an average taste testing session lasting around 15 minutes pays around $15.
This is one of the bigger companies in this field. They work with many different food manufacturers and restaurants, so as you can imagine, you'll be eating and testing variety of food items, from frozen dinners and crackers to soup, cookies, pizza, desert and more.
According to the company, you may be able to participate in up to 5 food testing studies every year.
This company has their Sensory facility located in Northbrook, Illinois. And as such, you have to live within close distance to be able to participate.
Their Taste Testing studies last anywhere from 15 minutes to one hour or more depending on the subject.
B. Food Manufacturers That Hire Taste Testers
As I mentioned earlier, some food manufacturers also hire people directly for their food testing sessions.
Here are a few that are hiring:
If you live near Hunt Valley, Maryland where their facility is located, you can participate in their food test studies up to 4 times a year, once every three months.
Yes, this is the same famous Schwan food company. To be eligible, you have to be living in or near Marshall, Minnesota where their facility is located. Most of their sessions pay an average of about $15 and last about 15 minutes.
And according to the company, you may be invited to participate in studies as often as every week (with a limit of 3 times a month), or as rarely as two or three times a year, depending on your demographic profile.
If you only want cash, skip this one as it rewards its participants with points that can be redeemed for gift cards for a variety of places including restaurants like RedLobster.
C. Market Research Companies
Another option is to sign up with a few market research firms with local focus groups facilities. They too conduct studies in their facilities from time to time. So it won't hurt to sign up with them and get notified when there is a food testing studies that you may qualify for.
Here are a few:
Phone: (612) 869-8181
Area: Minneapolis , Minnesota
Phone: (508) 872-1287
Area: Framingham , Massachusetts
Phone: (818) 347-7077
Area: Calabasas , California
Phone: (800) 392-3828
Area: Tampa , Florida
Phone: (770) 813-4902
Area: Duluth , Georgia
Phone: (773) 774-3100
Area: Chicago , Illinois
Phone: (314) 469-9022
Area: St. Louis , Missouri
Phone: (203) 504-3240
Area: Stamford , Connecticut
Phone: (732) 906-1122
Area: Iselin , New Jersey
Phone: 704-250-1200
Area: Kannapolis , North Carolina
Phone: (800) 922-1545
Area: San Diego , California
Phone: (716) 876-6450
Area: Buffalo , New York
Phone: (410) 583-9991
Area: Baltimore , Maryland
Phone: (407) 282-3770
Area: Orlando , Florida
D. Other Options
Of course, you can always use the good old way of looking at local classifieds, newspaper ads, Craigslist, and job sites such as Indeed and Monster to find food testing opportunities.
But it would be very time consuming and hard to check these sources often.
To make it easier, you can set up a Google Alert so whenever there is a new ad for food testers on any of these sites, you'll get an email right away.
Once you uncover the ad, be sure to respond to it as quickly as possible. These positions fill up quickly. I guess you and I are not the only ones who like to eat and be paid for it!
While writing this post, I looked up on a few job sites for taste testing jobs and found a few:
Taste Tester Jobs, Employment on Indeed.com
Taste Jobs on CareerBuilder.com
Can You Get Paid to Eat Fast Food?
Yes, if you can get paid to eat dog food, why wouldn't there be studies that pay you to eat fast food?
You can indeed taste test fast food and be paid for it as well. However, it is very rare to find such opportunities. Your best bet is to keep an eye on your local universities and medical centers as some do conduct studies that involves eating fast food for a certain period of time.
For example, back in 2012, in my home city of St. Louis, Washington University conducted a study where participants were paid $3500 to eat fast food for three months. This was part of an obesity study.
And although this particular study has ended long ago, you can still sign up for free for upcoming studies if you live in St. Louis or nearby. Here is the Washington University's official Research Participant Registry page.
Bottom Line
Beside the few lucky ones who may snag a full-time position at one of the few major food companies, the only hope for the rest of us wanna-be taste tester is to use one of the resources mentioned in this article.
Sure, you may not make a $55,000 a year salary, but you will make a little extra cash in your free time, and you get to eat all kinds of food.