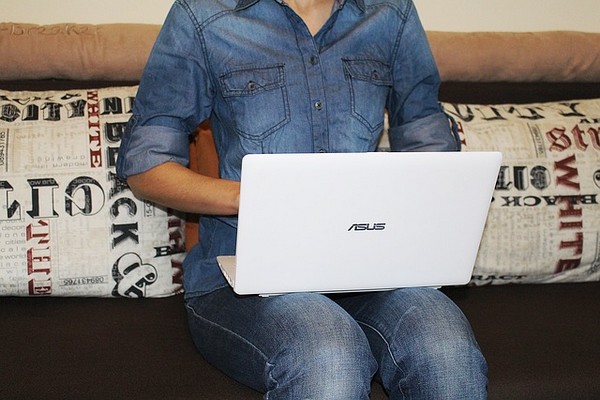 If you are contemplating on how you can make some extra money from those paid survey panels online, then this post is for you.
The objective is to make you most efficient in utilizing your time, to make sure that your investment in your time filling out the survey forms would get rewarded appropriately.
I have been a participant in market research studies for a long time. In fact that is how I started making money online.
These days, I don't have much time for it, but when I do, I still login to some of the best survey sites I have joined over the years and take a survey or two.
Over the years, I have learned a lot of things about surveys and that has helped me increase my earnings while allowing me to spend less time filling out forms.
Followings are the 12 tips based on my personal experience that will help you to make (more) money from paid survey panels.
1- Find and Join a Few Legit Survey Sites
Conduct a comprehensive research to identify free directories and pin down potential paid survey panels you can work with. The operative word here is "free".
Never proceed any further with any site that demands upfront investment on your side.
Remember, you find work to get paid, rather than you pay to find work.
For a list of legit and paying survey sites, click here.
2- Fill Out Your User Profile Completely
Now that you have a list of potential targets, diligently furnish your user profile as if you are hoping to land on an ideal date on an online dating website.
My point is you must try your best to sell yourself.
Get specific, even though it would take more time. I understand this exercise could get frustrating, if you keep repeating on various websites. But I can tell you this represents the best chance for you to maximize your time or earnings on survey panels in the near future.
3- Be Smart When Answering Screening Questions
Whatever you are going to be asked on your profile submission, always try to give positive responses. Never give responses that suggest you dislike certain products or reveal on your lack of experience on certain issues.
The idea is to slip nicely into as many demographics as possible, and you will greatly boost your chance of being invited to participate in surveys.
4- Keep Your Profile Updated. Always!
The frequency and amount of invitations to surveys are dependent on what goes into your profile. If there are changes to various aspects of your life, like buying a new house recently, then reflect that status on your profile as new home ownership could open up a load of opportunities to participate in surveys.
The other status changes in your life that could impact your opportunities in a beneficial way are:
Getting a new born (or new pet).
Relocating to a new place.
Changes to your Internet plan (upgrades/downgrades/news service).
Investment in a new PC, smart phone, iPad, etc…
Going back to school, or starting out a new online course.
etc…
5- Don't Over-Invest or Under-Invest Your Time
In other words, spend just the appropriate time!
One obvious reason for that is most surveys are time sensitive (you don't want to spend too much time lest by the time you complete, the dateline is over).
Ideally, attempt to complete the survey in a single sitting.
On the other hand, should you choose to hurry through the survey, that action could be interpreted that you do not treat the survey seriously enough, which may result in no payment.
6- Stick with Only a Few High-Paying Panels
With more exposure in this survey panel space, naturally you will feel more comfortable in subscribing for even more survey panels.
My advice is make it a point to identify those panels that guarantee the maximum return on your time, and try to get as much work as possible from those panels.
By focusing on those more lucrative panels, your reward could be greatly enhanced with better productivity, as you brush aside those panels that offer miniscule payout.
7- Stay on Top of the Money Trail!
This may sound like a job that is not like other official jobs, but it can still contribute to your overall income in a significant enough way.
So, it makes sense to be professional about it.
Keep track of the amount of surveys you have done, monitor the payout, and try to regulate your withdrawals.
In the end, you would have a proper working system in place.
If Excel is your thing, you might want to put all these down into a spreadsheet, so you can make meaningful analysis on your earnings in relation to survey panels/survey types.
8- Be Realistic, You Won't Get Rich!
Don't be over ambitious and hope to get rich with market research studies.
The entry barrier here is low for such work and it will never become a major income source.
A more realistic expectation is to treat this work as something that complements your main income, rather than a full-time undertaking. But I must admit that there are people on the web who claim to make a living out of survey participation.
9- Don't Rush Through Surveys (You won't be paid, trust me!)
You will need to have appropriate response to each and every survey question.
In other words, take your time to read carefully and understand individual question really well. Of course, the temptation to hurry through the response is always there. However, if you do it often enough, your credibility would be at stake in the future.
10- Regularly Check Your Inbox.
An extra e-mail account may make sense to cater for your new undertaking on survey work, just any e-mail account would do.
Remember to check the inbox regularly, and keep in mind that the new work may fall in outside the conventional 9-to-5 work hours.
11- Take the Survey as Soon as Possible
Don't put off the survey after it comes in. The reason why companies need your inputs is because that they require well informed decisions to be made, and such decisions would require quick turnaround of the market research. And you can bet that other participants would be keen to turn around the surveys quickly.
So, complete individual survey in timely manner to ensure that you get regular survey participation opportunities.
12- Referring Friends Can Double or Triple Your Earnings
Make use of the referrals programs on offer from survey panels.
More sites would gladly provide you with incentives as you introduce friends and contacts into their programs. It takes even less time to refer to a friend or a contact, and the payback is decent as well.
Bottom line
Using the above tips, you can increase your earnings from paid surveys, but please go into it with a realistic view, you will not get rich doing surveys.
The most you can hope for is an extra few hundred dollars a month, which in this economy is great.