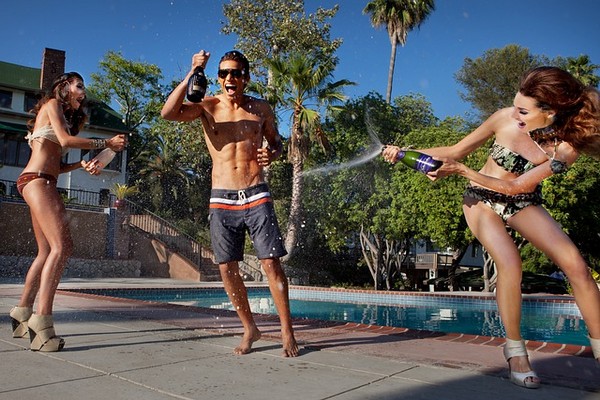 It's no secret that college students are always looking for ways to make extra cash. A lot of them resort to selling college text books for cash once the semester is over.
During the college season, between sleeping, studying and attending classes, students have a lot of free time on their hands that can be used to make a few extra bucks.
And thanks to the Internet, there are now lots of opportunities.
Between all the work at home scams and get rich quick schemes going on, how do you find a legitimate source of earning extra cash online?
Well, there are a lot of things you can do, from reading reviews, to taking precautions and researching about the company or site that's claiming to help you make money.
Now, if you don't have time to do all of that, and are just looking for an easy way to make some cash in your free time, there is a legitimate company that you can count on.
Say hello to Agent Anything!
Agent Anything is a company that makes it easy for college students to earn a few extra dollars.
At the time of this writing, the company is only offering opportunities in the New York and New Jersey area, and it is only available to students in that area, which explains why you have to register with  a university email address.
Agent Anything connects people who don't have the time or energy and need assistance with short tasks, with college students who can use this opportunity to use their extra time and resources to complete these tasks and make some extra money.
Each task is called a Mission.
People can create missions online through Agent Anything, and then each mission is given a title and description by the client.
They can also give out personal information, like their telephone number, in case the agent (the person or student looking for work) needs clarification before accepting the mission.
Missions can either be physical or virtual.
Virtual tasks are non-location based and can be completed by phone or computer.
Physical missions are given a location for delivery and due date.
Examples of missions & payouts
A mission can be anything that the clients needs. But they are usually tasks that can be done very quickly and without much effort. Although, there are some tasks that do take longer.
Here are some examples:
House Party Helper – $125.00 Reward
Pick up and deliver a MagSafe 2 adapter – $12.00 Reward
Help around the house- $120.00 Reward
Copy, Paste, and Save as PDF – $55.00 Reward
The price of each mission is determined by the client and the agent has the option of accepting or declining the mission at that rate.
Tell me what college kid wouldn't like the idea of a house party, where he or she is actually paid $125!
Copying, pasting, and saving a PDF literally takes less than 10 seconds. Who wouldn't want $55 to do that!
The client sets a payment amount before the mission is accepted, and agents are given the option to propose a different rate that they would complete the mission for.
The mission will also state whether the mission will be funded by the client or agent, such as who will pay for gas.
Clients provide an email and credit card so the payment can be charged to them when the mission is complete. This provides security for the agent that he or she will get paid.
When missions are completed, the agent receives stats and ratings by the client.  A site that is so feedback driven creates an environment of trust between clients and agents. It encourages agents to provide quality work in order to receive good ratings, and encourages clients to hire agents who have positive scores.
AgentAnything is great for creating flexibility in work times, which is much appreciated by students' hectic and varying schedules.
As for getting your money, you will get paid as soon as the client confirms Mission Accomplished.
You will receive your money via PayPal.
Is it just for students?
Yes, unfortunately for the rest of us, as of right now it is only available to students in the New York and New Jersey areas.
The company says for now they are focusing on students due to identity verification feasibility and accountability.
However, despite the fact that AgentAnything is currently only operating in the New York and New Jersey areas, they accept email addresses from universities anywhere in the country.
I personally think since this has been getting a lot of attention in the media, from The New York Times to MSN and many other publications, the company may soon open its doors in other cities and to other folks who are not college students.
Final Thoughts
I think this is a good idea. And I think you'd agree too if you knew that only around 25% of the 16- to 19-year-old population is employed, according to the U.S. Bureau of Labor Statistics. While these are not the normal 9-5 jobs we are used to, they still provide a way for young students to be somewhat financially independent.
While I have not personally used AgentAnything; from the research I've done, I can tell you that a lot of college kids are using it to make some extra spending cash between classes, in and around the campus and basically whenever they have some free time.
I would love to hear from you if you have used AA to make money while in college. Please share your experience by leaving a comment below.