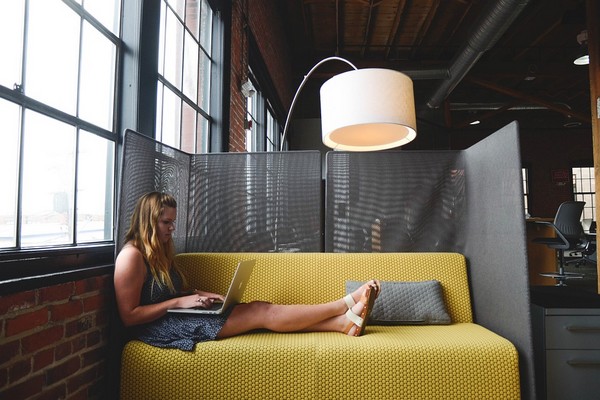 Freelancing -be it writing articles, coding, design, editing, or whatever else kind of project is one of the first options most of look at when thinking about ways to make extra money online.
And rightly so!
As long as you have the skills and expertise to do the job, you really don't need anything else. There is no big investment involved and you can get started pretty much right away.
Best of all, there are tons of sites that you can use to find clients and projects.
Now, while this particular post was originally written as a guide for eLance (which is now merged with UpWork), the ideas and strategies mentioned apply to almost any freelancing site you choose to go with.
Note: This post was written before eLance became a part of UpWork (formerly Odesk). So some of the details may have changed on the new site, but again, the core principles stays the same.
Need Easy Extra $300+/Month for Free?
KashKick
: Get paid directly into your PayPal for watching videos, surfing, shopping and more.
Join KashKick Now!
InboxDollars
: Paid over $57 Million to members to watch videos, take surveys, shop and more.
Get $5 instantly!
Branded Surveys
: Get $1 instantly just for joining for free. Plus get paid within 48 hours by PayPal!
Join Branded Surveys
First Opinion
: Get paid up to $10 per survey and $300 per virtual focus groups!
Join Now!
Swagbucks
: Get paid to watch videos, shop online, take surveys and more.
Join now & get $10 instantly!
Quick Overview of UpWork
UpWork was known as Odesk up until last year or so. But the company did some evaluations and wanted to start fresh, so they changed the name to UpWork.
The name is not the only thing that has changed.
The site has much better features than its predecessor and it looks and feel modern. Not only that, the company is buying other freelancing sites (such as eLance) and merging them into UpWork.
The site allows individuals, organizations and businesses put up ads for ad hoc jobs. The jobs posted would reach many millions of freelancers registered with the website, and they in turn could do biddings on these posted jobs.
It is mainly associated with freelance writings jobs, but the kinds of jobs posted there vary a lot, from computer programming to Web designing, bookkeeping to accounting, etc…
Naturally, there will always be the usual entry barriers with a new environment. You will need to put in time and effort to get the momentum going but it is a full-fledged marketplace to find jobs, unlike crowdsourcing sites or a content farms, for example.
Usually employers would spell out the job to be fulfilled, with its corresponding terms, like timeframe, budget and specific requirements. The whole process is above board and interested providers would submit their proposals accordingly.
As in the case of real business, the odds is on you to put up an outstanding bid to gain traction. This is more so here since you will be practically competing with millions of providers across country borders for the same job.
At the same time, it would be worthwhile for you to maintain positive employer-provider relationship, precisely because of the intensity of the competition here.
Step 1: Set up Your Account
While UpWork has made it easy for new members to sign up, I would advise that you do this part diligently.
First of all, prospective employers would screen through your qualification with the keywords that you supplied during account setting. And if you come close enough, they would want to read your professional profile.
The next piece of advice I want to offer is that you go for paid membership. The site offers real work opportunity and real monetary compensation.
Indeed, you are going to play for keeps and some level of commitment is called for. Over here, there is this concept of free account (called basic membership), which I think could be good for a freshie to try things out. But the moment you decide to devote time on UpWork, the so-called free account will not work to your benefit.
I will expand on my reason why the free option is not viable for freelancers. But let us first build our understanding on the overall working on UpWork.
Real work needs to get done in a real world. Employers put up job ads for work to be fulfilled. Some indications are furnished with regards to the job scope, time frame and budget.
The freelancers make use of "Connects" to bid for those jobs. The actual amount of Connects you have would be subject to the kind of membership you sign up for and there is always this option to buy more if they are running low.
Whatever number of Connects that are not used will simply roll over to the next month.
Just to be clear, let's say that you have five remained unused this month, you will have effectively 25 Connects comes the following month (assuming your membership level entitles you to 20 Connects a month).
Getting Started with UpWork:
1. Sign up (free registration)
2. Decide what membership plan you would go on. It may be desirable to choose the free "basic" plan if you are new and you intend to see what this site is all about first. But if you are committed to make significant earning here, the option you should go for is the "Professional" plan (I will be right back on this).
3. Profile creation – This works similarly as your resume would. Don't rush it over and be sure to list out all your competitive strength in order to land more jobs.
4. Set your payment option (for US residents – you were required to fill 1099 tax form.
Why Upgrade to Paid Membership?
Okay, let us now get back to the argument against basic membership.
First off, you can only enjoy 60 connects. But the things that will work against you is not just limited to this restriction:
You can only supply less number of keywords
You are given less priority on UpWork search in general
You don't come across as strong candidate in the eyes of prospective employers.
If you are not overloaded with household expense, I think you should opt for "Plus Plan".
The monthly fee costs $15 and you get 10 connects (on top of the 60 you get as a free member) in return.
You also get to be listed under "Sales and Marketing" and "Writing and Translation" category, which usually cost a little extra, for free.
You can easily make back your investment by just simply securing one job at UpWork.
Step 2: Completing Your Profile the Right Way
UpWork will present you an Orientation Test even before you go about filling up your profile.
It is a fairly straightforward assessment on new members, so you don't have to get over-stressed on it. It is their way to make sure that you know about the overall protocol of UpWork, about its working and payment system.
After the test is done, you go straight back into your profile setting. This is my idea on effective profile on UpWork:
Profile Picture
Don't get wishy-washy here and attach some funny graphics or cartoon characters to depict yourself.
Instead, be upfront and present a picture of yourself.
You want to project yourself as a serious freelancer.
Employers want to know who they are dealing with. You can see this in some way as some form of building trusted relationship, even to the employer and you could live a world apart.
Headline
It helps to get a headline that is catchy, concise and clear all at the same time.
You want to imprint your strong credentials in as short time as possible.
There should be no room for ambiguity.
Keep in mind that your profile and headline are likely to be the very first things that prospective employers look at. Suffice to say that if they don't like what they see, you will be passed over.
Overview
This is an excellent chance to put in a more expansive description of yourself. This can be likened to the popular "elevator pitch" used by businesses worldwide.
Again, the idea is to impress so don't commit to amateurish errors like mispronunciation. Never type your overview in caps as this does not convince anybody that you are being professional in your proposition.
Portfolio
Your portfolio should be organized in an effective way.
For starters, I suggest you focus on areas you have built true expertise.
Additional examples and variations on your past work will be valuable too.
If you are just starting out, don't get worried about a seemingly small portfolio. You can always develop on it as you gain more experience.
Skills
You cannot simply boast of self proclaimed skill sets to impress clients. Instead, UpWork will require you to take tests to verify your skills.
Often, employers rely on these verifiable skills as a reference, rather than word descriptions you furnish yourself as your credentials.
While I am not a particularly strong advocate for systems dependent on test scores, I do believe that certain verifications could be useful for the employers, especially in the areas of computer programming or graphic designs.
Service Description
Now you have to be extra specific in what you bring on board. Present offerings in bullet points style to make it easy for employers to know what you do.
You can supply a short description, but make sure that it is not just a duplicate from your overview earlier.
References
In your bidding, you are allowed to give references to support your case.
I would suggest that you use this to your advantage.
On the other end, UpWork also allows you to verify references, and you should not miss out this chance as well. I believe the more you take the initiative to go the extra mile, the more you have the chance to exhibit your keenness and interest on the job, and this makes it helpful for the client to see you as a real person rather than just another bid.
Step 3: Searching for Jobs
Having come this far, let us get into the business of finding real jobs.
I want to be clear on this one specific issue: your willingness to bid on anything that you are exposed to would not guarantee income or success.
The amount of jobs at UpWork would simply overwhelm you.
Be clear in your mind on the stuff you are really good at, and be diligent in reading through the job ads thoroughly.
If you are under qualified for certain task or you don't want to do certain job (after all, the reason we go freelancing is that we want to enjoy the freedom to work on things that appeal to us), you should pass it over.
And if you believe that the intended compensation barely covers all your time and effort working on the job, then don't take it up.
The second pointer is stay vigilant and be on the lookout for jobs on daily basis. Never get into the habit of bidding numerous jobs in one single day and stay idle for the rest of the week to wait for the employer to announce the winning bid. The objective is to supply a constant stream of bids over time, I will talk more about this later.
It Is All about the Watch List
The first step is to skim through all the potential jobs that may appeal to you and include them on a watch list to be visited again later.
Add necessary notes on each job ad so you can keep track of your thinking when the jobs first struck you.
The Lowest Bidder Doesn't Always Get the Job
When you can afford to take a breather later on, go back to check on your collection of job ads. You would want to examine the kind of bids being submitted so as to derive on the average offered price on individual jobs.
Your objective is to put in a competitive offering that the employer could not refuse.
Having said that, putting forward a sensible and reasonable proposal is just as important, if not more important than competitive pricing alone.
I once submitted a bid that was twice as much as the indicated budget, and the employer decided to award me the job because my proposal was clearly superior to the rest.
Obviously this doesn't happen frequently.
The point is that if you are convinced that you can handle the job excellently, perhaps better than what is expected from the employer, but less sure if you can do the job within budget indicated, there is no reason not to submit a proposal that exceeds the original budget.
Until you try, you will never find out. I will touch on how to write convincing proposals in this article in the later part.
Don't succumb to the thought of underselling yourself.
An Example
So, let us see how the average bid can help our cause.
Imagine for now there is a project open to freelancers. The employer has indicated that he is willing to pay up to $500, but majority of the providers think that the job would take a lot more than $500 to complete.
The responses push the average bid up to $1000, with the lowest at $300 and a highest being $5,000.
In this case, ignore the $300 range bids. Some freelancers have this misguided idea that if they prevail as the lowest bidders, they would get the job.
If all the employer wants is to fish out the lowest bidder, he or she may not be the one that you want to work with. Before I expand more on this topic, let's get on to the bidding process itself.
Step 4: Time to Submit Your Proposal
The following guidelines will work pretty much always.
.
1) Keep it personal, short and sweet.
2) Stress on milestone payments, and requests for 50% upfront payment.
When it comes to payment, it is often an either-or situation.
You either indicate the price you want for the job and the amount of time to finish off the job, or you opt for milestone payments and say, "I will immediately start right after the job offer with so much payment (half of your bid price) and I will complete it by a certain date with the remainder of the bid price."
I did not get into the habit of setting milestones until a while after my initial start. But as soon as I made it a practice to requests for milestone payments, job offers came more frequently.
I think as you demonstrate the commitment to a definite start and end dates, you'll provide a more compelling reason for the employer to select you on the project.
The committed timeframe is the specific thing that employer looks for in candidates.
It would be a nightmare for the employer to award a project to a specific candidate, only for him to turn around and say that he or she can get started two weeks from award date.
This may sound trivial but it is not.
A lot of employers see the benefits of such commitment and this in turn has pushed up my award ratio. And I say that as a current employer who frequently hire freelancers on UpWork.
Step 5: Delivering the Project
A reputation can be at stake depending on how you handle the job offered to you.
If it is handled competently, the client would have no reservation to mark the project as closed and leave you positive feedback and star rating.
If you screw up, you would naturally get a lousy rating and that can damage your reputation. There would be repercussions as your record would be out there for all to see, and prospective employers may just hesitate to award you with further projects.
But back to the positive side, the more good ratings you get, the more prominently you will feature as competent provider to the employers looking for people to fill work. As you progressively make a good name of yourself, you will see more opportunities to get invited to projects, instead of looking out for them.
In addition, you must consciously work to maintain good working relationship with high quality employers to intensify your chance of getting repeat work.
When your pipeline is filled up with repeatable work from a bunch of trusted customers, it is easier to gauge your cash flow month by month.
It also frees you up from constantly looking out for work, as you will spend more time doing real work for real money. The marketing and networking aspect of running a business is just as relevant to freelancers.
Keeping up the Quality of Your Work
So the next question is naturally about "how do you deliver consistent quality in your work, every week and every month, without fail?" in order to get into the good books of your employers.
It shouldn't take much imagination, really:
Always hand over the completed work inside the agreed timeframe.
Maintain constant communication. Tell your employers when work starts, provide status updates throughout the duration of the project and get client's consent if you think the project is completed and you are ready to exit.
If you get paid per hour, spend more time in the Workroom – Don't underestimate the significance of the workroom.
I have once gotten a job but switched offline (outside the Workroom) for the bulk of the project. Communication was done pretty much on email. The problem was there was no proof of work/effort for the client and there was no record to show work was handed over to client, as far as UpWork was concerned.
So when client did not pay up at the end of project, I argued strongly with the client and referred the matter to UpWork. But it decided to be on the side of client as there was no single record within the site to prove that client had been satisfied with the progress of the project.
In the end, client paid me just 50% of my awarded bid price on pretext that he was dissatisfied with the direction of the project.
Get all your correspondences and files uploaded inside the UpWork Workroom to avoid such disappointment.
Step 6: Getting Paid
The compensation here is generally decent as the minimum bid expected of any project is $50, and I think there is no cap imposed on the highest bid (personally the highest I've seen here was a $275,000 bid for a major project). But, any amount is only meaningful after winning the job.
For every winning bid, UpWork takes out 8.75% as commission. There is a built in calculator on the bidding section, so you can see how much is being included as you bid for new project. If your intention is to earn $300 for a particular job, you will see a bid of $326.25 put in on your behalf ($300+8.75% fee of $17.50).
They offer several options for cash redemption.
ACH Direct Deposit (Free to transfer, US only, plus incoming fees at some banks)
Local Funds Transfer ($0.99-$4.99 per transfer, plus incoming fees at some banks)
US Dollar Wire Transfer ($30 per transfer, plus incoming fees at some banks)
PayPal ($1 per transfer plus vendor account and currency exchange fees)
Payoneer ($2 per transfer plus vendor account fees)
Skrill ($1 per transfer plus vendor account and currency exchange fees)
Tips
Here are a few tips to help you succeed as a freelancer, whether you choose to work on UpWork, or any other freelancing site like Guru or Freelancer.com.
1. Bid Every Day
Make a habit to bid every day so as to keep the momentum going.
You may want to be more selective on the jobs bid for, but sustain the momentum nevertheless. Where possible, put in 3 to 8 good quality jobs on daily basis.
If connects happen to run short, buy more.
Even as you spend time working on jobs awarded, you still get to push hard for new bids.
It is a no-brainer situation, if you don't keep going, there is nothing in the pipeline when you complete your projects at hand. This tactic is to make sure you have a constant stream of work coming online, which is necessary to maintain regular income.
2. Underbid in The Beginning
If you are new and have no outstanding work record, this may have to be your tactic of choice.
For example, you have decided copywriting will be your line of work and really there has been little to boost about due to short exposure in this particular field.
In this case, your chance of winning project will be low unless you bid low. Indeed, be ready to undertake hard jobs for little money. But as everything else in life, your portfolio and credential will get enhanced over time.
Start out with low bids but progressively up your price as you gain traction.
The best way to build up a reputation is to collect positive feedback as you leave the favorable recommendations to your clients. With more feedbacks and better reputation, you would feel more assured as you scale up your rate.
3. Ongoing Work
Where possible, you should focus your effort on "ongoing" work.
You can easily fish out such jobs by typing "ongoing" in the job search option.
The logic is straightforward as a professional SEO company can feed you with regular SEO related work from their pools of international customers. But there is no reason to decline a client who needs to get his one-off SEO strategy off the ground, provided it is on a decent budget.
4. Be an Expert Not Jack of All Trades
Gain and demonstrate expertise level in one certain area of your work and always put it up in your profile to tell the prospective employers.
If you are technically or medically qualified, never be shy to announce it and go after relevant jobs.
5. Don't Give Up
It is likely that you are going to be turned down many times before you pick up your first job. It is OK as even veterans have to continuously work to improve their award ratio as you are bound to have more bids rejected than those favored by employers.
6. The End Goal is Always Repeat Clients
Keep in mind that UpWork just provides you a platform to connect to potential customers. Even the short-term money making promise here does not look so significant when compare to the goal of getting regular good quality clients who can offer repeat businesses.
You owe it to yourself to establish yourself in the field of your choice.
Delight your clients for exceptional work ethic and quality, and they would refer you to their friends. Remember that only good clients, regular referrals and repeat businesses can guarantee you dependable income, not UpWork. It is an excellent platform to set you on the right path to success, ultimately your destiny is in your hands, not over at some freelancing site!
Conclusion
The bottom line is that UpWork, and indeed any other freelancing job site, will provide the opportunity for you to make decent income with freelancing work, and indeed many freelancers have used the site to their full advantage and actually make a living freelancing.
But like any other business, it takes hard work and dedication combined with good planning to succeed and make money as a freelancer.