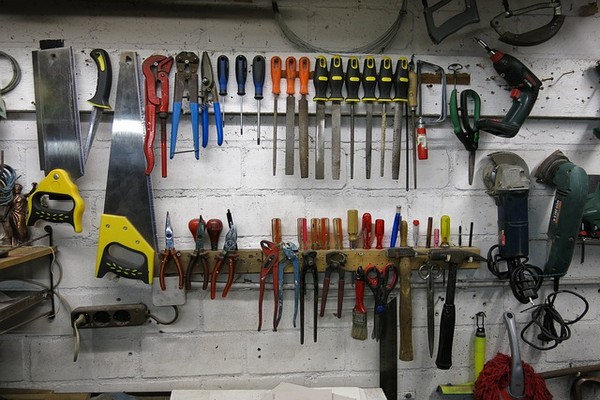 Peer to peer lending is no more restricted to money as now there are websites allowing you to rent out all kind of things for cash.
Of late, these sites have gained a lot of popularity for the simple reason that it benefits both, the lender and the borrower. As a lender, you make some extra money on renting your equipment which is not in use and as a borrower you save money by dealing with the owner directly.
The site that I personally use is called loanables.com.
How It Works
You will find it easy to use.
To help you understand it quickly and easily, I narrate my first deal with them.
I own a power washer that I need every alternate month for cleaning my driveway. Rest of the time it is just sitting idle. So, to try out their working, I thought it worthwhile to offer my power washer for rent.
Well, it worked very well in my case.
I could rent my machine for $10 per day. I got my first client, living just about five miles away, who borrowed the machine for two days. He came to pick up the machine and returned it back in good condition. I provided positive feedback about him on the site and he reciprocated the same manner. It is quite similar to the system that eBay follows for providing feedback for the buyer and the seller.
What Happens If Something Goes Wrong?
You would certainly be apprehensive of what happens if the item you offer on rent gets spoiled or damaged while in use by another person.
You have the option to ask for a security deposit to cover any such eventuality.
Now, you may like to question the amount of security you should ask. In all fairness it should equal the sum of money you may require for replacing the item to its original state, whether totally spoiled or partially damaged. Should there be any disagreement on that account, the company intervenes to help you.
In case of any dispute between the lender and the borrower, the company acts as the arbitrator. This condition is already included in the agreement that you make with the company at the time of signing up with them.
Moreover, the company warns its users thus, "At times you may come across dishonest people. Such people should be brought to our notice by way of negative feedback that forewarns other users of not doing any business with such unprincipled people."
Do They Care for My Privacy?
They do not reveal your contact details or address to the other party till both of you have reached an agreement on the rent to be paid.
They may give fairly good indication of your locality. For instance, 1350 Main Street could be conveyed as "Block1300 on Main Street."
How Much Do I Charge for Each Item?
You are free to charge any amount you deem fit, but the site contains a list showing the amounts charged by rental stores for a number of items. It will be advantageous if you charge lower than that because the item in any way is lying idle with you and unlike commercial lenders, you've no overheads.
That will be in the larger interest of the community.
Why Loanables and Not the Usual Craigslist or a Message Board?
On offering your products on loan or borrowing the same from Loanables, you get the advantage of their all inclusive, legally binding loan agreement that safeguards the interests of both the parties by defining the terms of rental and covering instances of damage to or loss of items that may occur to your loaned items.
Additionally, they allow lenders and borrowers of items to provide reviews and rate each other, thus helping both the parties involved.
What About Fees?
Loanables does not charge anything from borrowers whereas owners need to pay just ten percent as transaction fee on all successful deals, subject to a minimum of one dollar.
Bottom Line
It's a win-win situation for all concerned.
I have some household tool or appliance lying around the house and it allows me to earn money by renting them out. At the same time, as a borrower, it lets me rent anything, say a tool, that I only need once so it wouldn't make sense to actually buy it.
There is also another benefit here; you would surely agree neighbors today are not as well connected as they used to be earlier. Actually, on loaning your equipment to people in your neighborhood you get an opportunity of meeting them in person. And that, in and of itself is reason enough for many of us to do this.