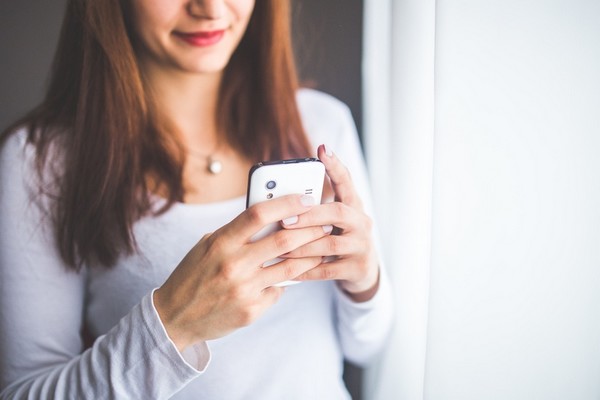 I've done plenty of talking about taking surveys on this site. After all, I do believe that they are one of the easiest and fastest ways that a person can make some extra money online.
However, it is no secret that they can be very time-consuming and on occasion they won't pay out in the way that you need them to.
iPoll is a survey site that works in much the same way as other sites we've discussed here, but their mobile app is a different story.
Most survey sites, like Global Test Market, conduct studies that contain long forms, which means that they will have a lot of questions or a lot of information, and they'll take a while to complete.
iPoll's mobile app re-formats this experience by providing short surveys that you can complete on the go. In fact, most iPoll surveys will pop up while you're out and about doing errands.
Stepping into the ice cream parlor, or walking into a coffee joint, might give you an alert for a quick and easy survey.
Join now & get $5 free
If you install the app and join now, you will get $5 free. So, if you are going to get the app, be sure to do it right away before they stop the free $5 promotion deal.
Thankfully, the iPoll app is available for both Android and iOS devices.
Unfortunately, the app is only available for U.S. residents.
That said, they also accept panelists from Canada and the United Kingdom via their website. You can use these links to join the site if you live in either of these 2 countries:
Earning money with the app
That's the other important thing about the iPoll app: it deals in real-dollar amounts.
If you've ever checked out any of the other survey sites I've recommended on here, you probably are familiar with the "point conversion" systems which are usually used.
These work alright, but it's always preferable to know exactly what you're earning upfront. You'll never wonder what you're earning on iPoll.
The drawback to this is their high payout minimum, which is $50. You'll need to earn quite a bit first, but afterwards they'll let you payout to PayPal.
They're willing to let you cash out earlier if you redeem for something other than a direct cash payout. So the normal rewards will be available this way, all of the various gift cards like Starbucks, Amazon, etc.
Mobile users should also keep in mind that their website is the only way to access the payout options; the app is purely for earning.
People who prefer to earn towards rewards by watching videos may find the surveys and polls a tad disinteresting. It's true that iPoll doesn't offer videos, but the way they are spaced out and shortened does a lot to the effect of keeping them unobtrusive.
If you're on the other side of the spectrum, and you're prepared to take even longer surveys, you can always check out the iPoll desktop website.
Bottom Line
iPoll is a good way to make small earnings for someone who is more mobile-based.
The normal survey sites will probably work fine if you're at a desk all day, but somebody on the go or who doesn't use a desktop/laptop computer often will probably find a lot of value in the iPoll app.