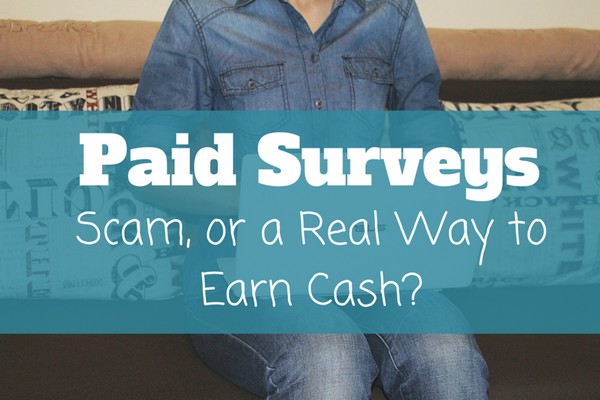 If you're like me, then you're probably looking for ways to make extra money online, whether it's to pay off your credit card debt, save up for a vacation, or add to your retirement fund.
Because really, why rely on just your job when you can get extra money by simply filling out surveys.
Sure, you won't earn as much as you do with your actual job, but depending on how much time you dedicate to it and how many sites you join, you could make enough to cover a few bills.
About 7-8 years ago, I discovered the world of paid online surveys.
At first, I, like most other folks, thought this was a scam.
I couldn't understand why would anyone pay you for your opinion about a product or a service.
After doing some research, I learned about market research and how it was a huge multi million dollar industry.
That's when I started taking this whole "get paid to take surveys" thing seriously.
Throughout my journey, I learned many things.
Below are some of the things that I've learned along the way about survey companies and the potential for you to make money as a survey taker. I hope that it is helpful.
What is a survey company?
A survey company conducts market research studies for businesses and manufacturers who need consumer feedback to improve and build new products.
They create surveys for third-party companies so they can learn more about how consumers will respond to advertisements and products that have yet to be released to the public.
As I mentioned, the market research industry is big.
Market research is being done in pretty much any industry you can think of. Which is why in any given day, survey companies may ask you to talk about a new cereal flavor, comment on a movie preview, or give them your opinion on current affairs and the latest gadgets.
How much time do you have to devote?
It really depends on the number of survey companies that you've signed up with.
For example, I have accounts with more than 30 survey companies, which email me regularly when they have a survey for me to take.
There are companies that have a ton of surveys for me to take each day, while others only send me a survey each month.
Companies normally include the estimated time for you to complete the survey, but if I'm being honest, these estimated times are quite generous.
I normally finish my surveys in half the time indicated by the company, but maybe because I'm so used to it.
Remember that the more surveys you complete, the more money you'll make.
A site is asking me to pay a "registration fee", should I pay?
No, nope, never.
Steer clear of sites that are trying to fleece you of your hard-earned money.
Survey companies need you much more than you need them. This is why legitimate and trusted survey sites are prepared to compensate you for your time and your opinion.
How do I get compensated?
There are many ways that these companies pay those who take their surveys.
Most of the time these companies give points for each completed survey, which you can redeem for merchandise, cash, or as entries to contest giveaways.
Some survey companies pay you cash when you reach a certain payment threshold, while others only a really give you a chance to enter contests for giveaways.
To keep yourself from being disappointed, make sure you know how you get paid before you sign up with a company.
Some companies also send you products in the mail for you to test and give your honest comments on, which is something that many people enjoy doing. This is known as Paid Product Testing (here is an exclusive list of legit companies that pay you to test products).
In the past few years, I've received everything from chewing gum and perfume to frozen food and even pet food.
Getting started with survey companies
Here is a quick compilation of the survey companies that I am currently a member of and I have received some sort of payment, whether in the form of cash or contest entries.
It's really simple. You find a few legitimate survey companies and register with them for free.
You'll have to complete a demographic profile so they know what surveys that you are eligible to take.
For instance, if you're a senior, you may not be the right demographic to fill out a survey on a new alcoholic drink targeted towards yuppies. It just doesn't make sense. If you don't own a dog, then you're not qualified to talk about dog food.
Because the survey company will screen the participants, it is normal that you will not qualify for all of the surveys.
Once you become a member, you will have access to all the available surveys in your member area. Some survey sites also send you email reminders.
If you complete the survey, you are rewarded with cash or points, depending on the site and the survey.
Most companies have a minimum requirement that you have to reach before you can cash out. But there are also companies that will pay you after each successful survey participation.
If the company you signed up for pays cash, you will either get a check or a PayPal payment.
If the company you signed up for, rewards you with points, you can redeem those points for a variety of prizes, including cash, gift cards, electronics and more. The good news is that most survey sites are moving towards cash payment these days.
My favorite survey companies
I have actually published an extensive list of about 21 legitimate survey companies that do pay, here.
But, if I had to choose a few as my favorite, then these would include:
The bottom line
I believe that since 2007, I've earned more than  $10,000 just answering surveys.
And that is only counting cash payments and checks I have gotten through out the years. But I have also gotten a lot of prizes and gift cards – more than I can remember.
Who would have thought, huh?
Pretty good for someone with a full-time job and an online business.
I took most of the surveys in my free time, whether it was the early years while watching TV or just chilling on the couch, or later on when survey apps allowed me to take surveys while waiting in the doctor's office, waiting for somebody in airport, or even when I was seek and bound to stay in bed all day long.
If I can do it, then you can definitely do the same, too.
That said, please don't look at this as a way to make a full-time income. Think of it more as just another small, yet helpful, income stream. Taking surveys is just another  easy way to earn some extra cash in your spare time