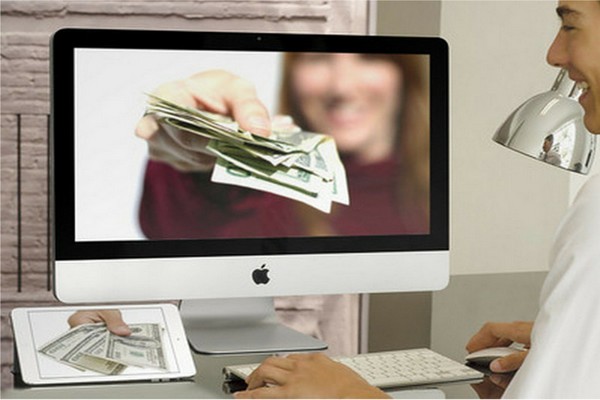 Not everybody is trying to make a living online. There are many people who would be happy with an extra one hundred dollars a month.
If you are one of them, this article is for you.
Lately, there has been a proliferation of sites that pay you to test websites.
My focus today is on one of the most well-known and trusted ones, Usertesting.com.
But before we get to explaining the idea of earning an extra hundred or perhaps a few hundred dollars a month with this site, let me stress that this is not a way to get rich, nor is it a way for you to make a living, but this income is some nice extra money nevertheless.
What is website Usability Testing anyway?
Testing websites requires you to have this thing called online screen recorder. No, you don't have to buy that as it is going to be provided to you free through the User Testing website – of course, after you have signed up.
This screen recorder will observe and record whatever going on inside your web browser. This includes all the interactions between your mouse and the various links on the website concerned.
Of course, Usertesting.com gets paid before they are able to pay you. Their customers want to find out if there is confusion in user navigation as they get to their websites. The idea is to seek out the areas of their websites that could do with some improvement, by seeing what you see through the online recorder.
As part of the testing process, it is also able to record your voice. So, you may leave specific comments about your experience navigating the websites. It is surely a good way to provide feedback for new website owners.
In essence, the online recorder will dutifully record every interaction you make on the websites.
In addition, you are also required to fill out answers to questions presented to you, all related to your experience while surfing the specific websites.
Equipment needed
You can work on your PC or Mac.
While doing the tests, you are also expected to have a microphone so that your voice inputs can be recorded as well.
If there is no microphone on hand, you'll have the option to use a phone as a medium for recording during the application stage. But once you get accepted into the program, you would have to buy a microphone before any paid tests could commence (you get paid anyway so, don't be stingy on a cheap microphone).
Getting hired
Applicants must be at least 18 years old before they are allowed to do any real tests. When you sign up, you have to furnish some personal information about yourself. This is to make sure that they can link you up with appropriate websites.
A sample website test will be called for, and this is your only chance to use a phone while interfacing with the company, assuming that you don't own a microphone yet.
The whole process is fairly straightforward. If they like what they are hearing, they will follow up with e-mail invitations to the actual paid tests.
How much work can I expect?
It's not like there are tons of tests to be done. This is the reason why I mentioned that it represents another way to make some extra money. The e-mail invitations will come irregularly.
Having said that, your demographic information is usually a factor on the regularity of you being invited to do specific tests.
Just face it, there are always going to be websites that are specifically targeting a certain demographic. So, if your age is not right, or if you are living in an undesired location, you are not going to get invited for those tests. But when the invitation comes, you can potentially earn a quick $10! But never assume these invitations are going to fill your e-mail inbox.
An International online money-making option?
My hunch is that if you have an account with PayPal, there is no stopping them signing you up.
If you are a non-US resident, the only condition is that you will need to have an excellent Internet connection because the job requires you to upload large video files as part of your assignments.
Can you really make $100 a month?
For every test that you will be doing, the payout is $10 via PayPal.
The company has claimed that the top testers can stand to make $100-$200 a month.
I would venture to say that if you show commitment and take the first few assignments seriously and do a good job, you could easily get 10-20 website testing assignments a month.
Even at 10 a gig, that's an extra hundred dollars a month in your pocket.
Obviously, this is not a pot of gold by any stretch of the imagination. But the test involves very little time and that is why I said this is quick, even though small, extra money!