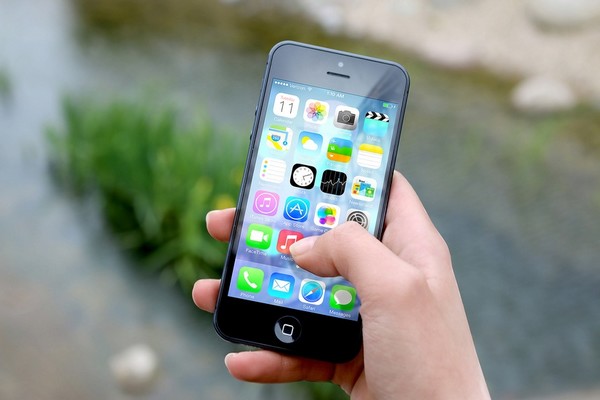 How would you like to get paid to test drive new apps without having to work from an office somewhere in Silicon Valley?…
There are a lot of apps that you can make money with.
For example, a while back I wrote about an app that pays you to exercise.
But with hundreds of thousands of new apps being made every month, it was about time that somebody came up with an app to test all these new apps to see if they have any money making potential.
***UPDATED November 29, 2020.  It appears that Elusive Stars is no longer in business.
That is exactly what Elusive Stars does.
This fairly new company pays people with smartphones to test new apps from different developers.
How testing Apps work
As I explained in my recent Get Paid to Test Websites post, when it comes to making things – be it a website, an app, a video game – that become successful, user-friendliness is a top priority for developers.
For an app top be a success, it has to be easy to use.
And the only way to find out whether an app is easy to use or not is having real world users use it. Of course, developers don't want to risk getting negative feedback and rating from real world users, especially with paid apps where they may lose customers for life.
So what's the solution?
Having real people test their apps before they release it to the public. And to do that, they need user testing sites.
That's where a company like Elusive Stars comes in.
Let's say the developers of Candy Crush Saga (by the way, if you haven't yet, install this awesome free game, you will not regret it) come up with a new app.
They want to test it before they put too much time and money into it to see if it has any potential or how it may be improved before it hit the market.
They go to Elusive Stars, register as a developer and post a test project to get feedback from real users like you and me.
You are the "Tester"
You (as a tester) on the other hand, join the site by registering at least one device with them so they know you actually have the ability to install and use apps.
Anyone who has an iPhone, iPad, iPod Touch, or an Android device can sign up as a beta tester.
Then, the developer gets to decide who, using what kind of device, can test their app.
For example, a developer could search the database for users located in the U.S. who can test with an iPhone.
If you are selected as one of the beta testers, you will be notified by email.
You then go on to install the app, use it for a while and give them your feedback.
It's as simple as that!
Do I have to write positive reviews?
No, your review doesn't have to be positive.
They want honest feedback whether negative or positive.
Your reviews are private, meaning only the app developer who posted the test project can see it.
How much can I earn?
Each test pays a different amount, and just how much you get paid for testing each product depends on the developer and their requirements.
As a registered member you have a multiplier that is set to a certain percentage.
When you first register, it's set at 40 percent, but you can get this number to go higher by referring new members to the program.
For example, if your multiplier is set at 50 percent and the test pays $10, you get $5.
How do I get paid?
There is a minimum balance requirement of only $10 which when you reach is paid to you via PayPal.
The reason they have that $10 minimum is because of the PayPal's payment processing fees.
That said, what I really love about this company is that they state on their FAQ page that if reaching the $10 threshold is taking too long, you can simply contact them and they will process an early payment.
This is amazing. I have never seen or heard of any other company that does that.
How can I join?
To sign up with Elusive Stars, simply visit their site and fill out the short form and register a device with them.
Then, install their app, and you will be ready to be paid for testing all kinds of apps.