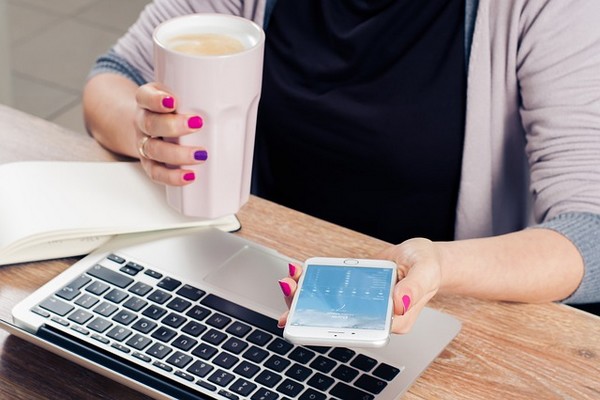 It seems that everybody nowadays has got a smart phone.
Did you know there are lots of income opportunities, just from doing simple tasks with your smart phone?
Most of them will only earn you beer money, but every little helps.
Here are 10 companies that will pay you money for doing various things using your phone.
1. Call Center QA
This company is involved in mystery shopping.
Need Extra Cash for Free? If you like getting paid for surveys, and are going to join only one site, I would recommend you choose Ipsos-iSay. Ipsos is the most fun and well-paying panel. Give it a try to see how you like it. It is free anyway!

In this case, you don't have to go shopping, but merely make phone calls.
You call the shops during regular business hours, and go through a series of questions.
Just by doing this, you can earn between $5 and $10 for each call.
Earning Potential: $5-$10 per call
Application Link: To get started, visit http://www.callcenterqa.org/employment to apply.
2. Intelichek
Similarly to the one above, this company wants you to make mystery shopping calls.
The amount you earn will vary, depending how many calls you can make and the results of those calls, but when starting out you'll probably get about a dollar for each call.
Earning Potential: $1 per call
Application Link: Go to http://intelichek.com/jobs.html to fill out the application.
3. Maritz Research
Maritz Research offers a genuine opportunity for part-time income. Working from home, you conduct telephone interviews.
The company provides you with limitless calling minutes, and expects you to work for 20 to 25 hours a week.
This position is only available in the US, and pays about $8 per hour.
Earning Potential: $8 per hour
Application Link: Go to https://www.maritzmysteryshopping.com/profile/Default.aspx to fill out your application
4. SwagBucks
SwagBucks pays you for doing lots of things that you are probably already doing online, such as watching videos and performing searches.
Earn Free Cash Try Swagbucks, the famous rewards program that pays you for watching videos, taking surveys, shopping and more.

You might earn 100 or 200 Swag Bucks a day, simply from watching videos on your smart phone or on your computer.
Before you get too excited, realize that Swag Bucks is really a point system. You can get gift cards at a rate of about 100 Swag Bucks per $1 value.
So you won't earn a fortune, but could pick up $20 a month just by downloading the app.
Earning Potential: $20 per month or so
Application Link: To register for free go to swagbucks.com

5. Viggle
Viggle is a similar idea, with you earning points by watching TV or listening to music on your phone.
You can even get extra points by answering questions.
Once again, your points will normally be redeemed to you in the form of gift cards for popular stores.
Earning Potential: $10-$20 per month or so
Application Link: To get the app checkout http://get.viggle.com

6. Slidejoy
This is the app for the lazy person, as you really don't need to do anything different to earn money.
When you use it, your lock screen turns into a small advertisement.
You can unlock your phone as usual by sliding to the right, or if you are interested in the advertisement, you slide to the left and get more details. You get paid either way.
The app is intelligent, and modifies the advertisements that are shown to you according to your responses.
Of course, you will only earn a small amount using this app. Users report getting an additional $5 to $15 per month.
Earning Potential: $5 to $15 per month
Application Link: To get the app checkout https://www.getslidejoy.com

7. iPoll
As you might gather from the name, iPoll is based around you completing surveys and giving your opinion.
It's not only available on Apple products, but also on Android phones.
You can enhance the number of points you earn by taking on other tasks such as photographing store displays. iPoll call these tasks "missions", and you're more likely to find missions if you live near a major city.
Earning Potential: $0.25 to $5 per survey
Application Link: To get the app checkout iPoll.com

8. Mobrog
The Mobrog app is about taking surveys.
You can get it for the iPhone and the Android operating systems.
You have to fill out a profile to start with, then you are offered surveys, for which you get paid from 50 cents to $3.
This app is worldwide, and works in 45 different countries.
Earning Potential: $0.50 to $3 per survey
Application Link: To get the app checkout http://www.mobrog.com

9. App Trailers
Another way to make a bit of cash by doing what you may be doing already.
Again on both Apple and Android devices, App Trailers wants you to watch 30 second previews of apps for rewards.
If you're one of those people who is always looking for new and different apps, you will get paid for your searching and you may even discover some you want!
Earning Potential: $5 to $10 per month
Application Link: To get the app checkout http://apptrailers.com

10. Jingit
Jingit advertises itself as a better way to shop.
You can earn by watching videos and giving feedback, and even by clicking on online advertisements that have the Jingit logo.
Plus when you go shopping you can earn more by scanning in your receipt, if you buy participating products.
Earning Potential: $5 to $10 per week
Application Link: To get the app checkout https://www.jingit.com/home

Takeaway
Most of these opportunities don't earn you a great deal of money, but if you take on a couple it may help you pay for your smartphone.