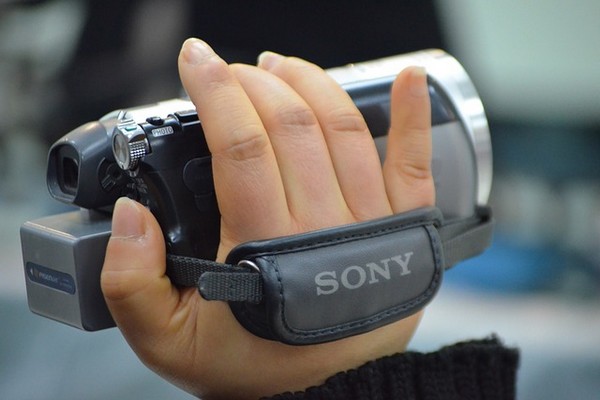 Video blogs (also known popularly as Vlog) are not simply for entertainment purpose; you can make real money as a Vlogger.
The beauty lies in its simplicity; no over the top equipment, no extensive expertise on your side – all you need is a webcam and the passion to succeed.
Sure, you're not gonna make millions, but to be honest, hitting a $1000 a month with a Vlog is not that far fetched for someone starting out.
Of course there are people who make way more than that, but that will take some time and a lot of dedication. Best to have a smaller and more reachable goal at first.
If you are interested in starting your own video blog and make money with it, here is a quick guideline to help you get started.
Want $5 Free?
Join InboxDollars for free. InboxDollars pays you to watch videos, search, shop, take surveys, and more. They have paid out $57 Million so far!

1. Choose a Topic for Your Vlog
The best way to go about this is to choose something you are passionate about, as in the long run, that will make it easier for you to come up with new video post ideas and keep going.
You don't have to limit yourself to just one topic, but usually Vlogs that are focused on one central topic do much better since they attract loyal and dedicated followers that will make making money easier.
2. Get a Webcam
To have a video blog, you need a Webcam with great video/audio playback.
Some choose to use a video camera for this purpose, but you don't have to. Keep your costs down and focus on increasing profit, at least in the beginning.
Granted, a video camera presents better image and audio anytime, but it is a luxury we can do without.
3. Creating Your Video Posts
Take a moment on how you want to create your videos.
Again being fanciful is not the necessary prerequisite in relation to the objective of making money.
Often, a simple web cam and freeware video editing software could handle the job competently.
Here is a list of some of the top free video editing tools by Real.com
In addition, the content does not need to link to any particular subject matter. But if you possess specialist knowledge and are able to tell your story intelligently in an interesting manner, you can count on repeat visits from regular audience, while you work to expand the appeal of your video blog.
Needless to say, this can provide a shot to the arm to boost your confidence to make money. If you are promoting your product, the objective is to create content that could naturally link back to whatever you are trying to sell.
4. Post Your Videos
To get eyeballs to your videos, you need to upload them somewhere.
It could be your own personal website or public blog site, or simply any platform that does not delete your links.
Remember, you are driven by profit, so any site that prohibits commercialization would not help you in reaching your goal.
5. Promotion
Active promotion and application of SEO (search engine optimization) would bring your vlog more traffic and consequently intensify your earning potential.
The traffic volume is the only thing that matters (in addition to your video, creativity, etc, but these are fundamental), the sure way to boost potential income is to attract traffic to your vlog. So, promotion has to be the next big think on your list.
Earn $5 Over & Over!
Join Smart Panel and share your experince on how you use the internet. They pay you $5 for installing their free app & $5 a month just for keeping it, plus loyalty bonus every three months! .

Traffic generation is beyond the scope of this post, but to set you in the right direction, check out my guest post on ProBlogger for over 65 free ways of generating traffic to your site.
6. Make Money with Your Video Blog
If you have no clue on monetization, Google Adsense may be a good place to start.
Signing up is a breeze, as Google seems serious in ensuring your success by making things easy and straightforward.
Google's game plan is to service ads after ads when people are watching video. The more popular your video blog becomes, the chances of making more money would also intensify.
7. Update Regularly
This may sound fundamental but some people don't realize they stand to lose traffic and money if there is little update.
In fact, your traffic could depreciate greatly even if you do monthly update.
If possible, do regular updates and work with fixed schedules so users know when to expect them.
Consistent and regular communications with your users make sense as well as they could post your link elsewhere, giving you the next level of access that you normally would not have. And this is great help to move your blog up the search engine rankings.
Takeaway
I want to make one thing clear…
You can't build a blog, put up a few video posts and expect the money to come rolling in.
Despite what you may have read online, making a profitable Vlog, or blog of any kind for that matter, takes hard work, dedication, and time. Which is why I think most people who try it fail.
So go into this with the right mind set and expectations. Don't set yourself up for failure by setting unrealistic goals.
Having said that, I know people who started making money after just 10 days of having their blog built, but usually they are experienced and know how to get traffic fast.
But if you play your cards right, depending on your niche and how much traffic you can manage to get, you could start making money with your video blog anywhere within 3-4 months to 1 year or so.