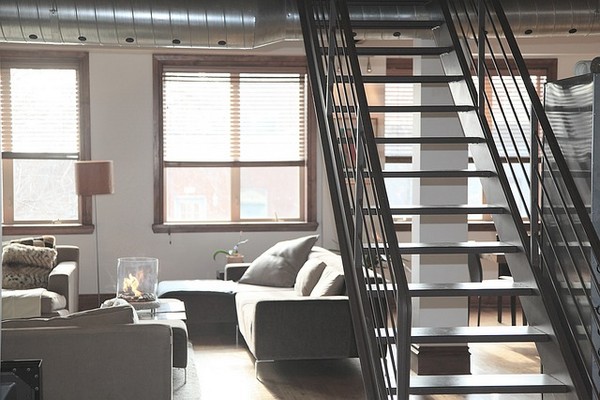 Unless your bank is a bottomless pit, we all can use a bit of saving here and there.
When it comes to saving money, there are a lot of little things you can do at home and around the house that can save you a lot of money in the long run.
I have gathered a list of 30 ways you can lower your monthly expenses without having to sacrifice a lot.
1. Use the Empty Butter Container
Don't throw away plastic containers. After you have clear off the onion dip, peanut butter, or just about anything else, wash these containers clean and keep them.
There are many possibilities with these empty containers. You can fill them with leftover food or you can use them as your lunch packs (yes you should bring lunch to work).
2. Have a Monthly Pantry Party
Well, I call it "Party" but it is more about discipline. At the end of every quarter, we resolve not to buy any groceries until whatever food stuff in the pantry is cleared.
Need Easy Extra $300+/Month for Free?
KashKick
: Get paid directly into your PayPal for watching videos, surfing, shopping and more.
Join KashKick Now!
Panel Payday
: Earn up to $75 per survey. They also pay up to $50/hr for mystery shopping.
Join Now!
InboxDollars
: Paid over $57 Million to members to watch videos, take surveys, shop and more.
Get $5 instantly!
Branded Surveys
: Get $1 instantly just for joining for free. Plus get paid within 48 hours by PayPal!
Join Branded Surveys
First Opinion
: Wanna get paid for every single survey (+ high paying online focus groups) with cash or direct deposit? This is for you!
Join Now!
Swagbucks
: Get paid to watch videos, shop online, take surveys and more.
Join now & get $5 instantly!
At the end of every quarter, we resolve not to buy any groceries until whatever food stuff in the pantry is cleared.
Indeed, there is a fun element in it, not to mention the money saved! Especially towards the end of "stock clearance", there isn't enough of everything to make a proper meal, so we simply mix things up. Sometimes the taste turns out to be really interesting, but the fun is in the experimentation.
Sometimes the taste turns out to be really interesting, and other times not so much. But the fun is in the experimentation.
3. Save on Coffee
Many of us have this habit of making a pot of coffee in the morning, which is normal. The problem is we have so much left over after we drink our fair share and we usually pour everything away.
We can do with a little bit of calibration here. You can prepare less so you save on both water and coffee beans.
To take the saving further, don't discard the used coffee bean after the first brew. Leave beans inside the filter and the next time you want to enjoy your cuppa, then you can add fewer coffee beans.
4. Reuse Paper Plates
I never understand why used paper plates have to be discarded when the party is over. Granted, you may not have a choice as some are really soiled.
But how about paper plates that function as nothing more than a placeholder for apple, say?…
A more practical approach would be to rinse it out quickly and find an opportunity to use it next time!
5. Reuse Old Batteries
With electronic gadgets proliferating, we regularly replace old batteries with new ones. But do you know that that used battery you remove from your iPod still packs enough power to handle smaller electronic items (like alarm clocks) for a while longer?
6. Use Rechargeable Batteries
I can't figure out why people still can't fathom that rechargeable batteries are the better alternatives to old concept batteries, not just for the love of our environment.
True, you have to spend more as you invest in your first 4 batteries and the charger, but there would be no more batteries to buy for an extended period of time. This is easy, and this saves money.
7. Reuse Grocery Bags
Grocery bags can save you a bundle if you know how to use them well. After clearing your stuff from your shopping trips, make a habit to keep them, rather than throw them away. When your trash bag runs out, replace with one of these grocery bags instead.
For the smaller size grocery bags, maybe they can be useful for the trash bins in the washroom, or you can use them to pick up dog poop if you have a habit of walking your dog in the park.
It is a novelty beyond saving money. As you buy fewer trash bags, you are effectively helping to preserve our earth.
8. Use Ice-Cube Trays as Jewelry Organizers
The choice is clear here. You either spend $50 to pay for your wooden jewelry organizer or you recycle your used ice-cube trays to keep your jewelry in order.
9. Turn Old T-shirts into Rags
There is no reason to dump your ripped t-shirt. You can easily transform it into rags for cleaning by simply cutting it up into pieces. They make excellent replacement of paper towels to clean up spills.
10. Toilet Paper as Facial Tissue!
Toilet paper can actually double up as facial tissues, albeit the less expensive version, but it can handle the job expected of facial tissues just as competently. Separate the roll from the cardboard core, insert the roll into an empty tissue box.
Through that same opening, you can then pull the paper from the middle of the roll. There you got it, a roll of cheap but soft facial tissues!
11. Gift Bags Can Be Reused
I suppose you receive all those Christmas presents every year, which comes wrapped in those really nice bags. Make an effort to save those bags! Come next Christmas, slip those carefully chosen presents into the same bags and pass them on.
Seriously, I see no harm or lack of respect. Or you could simply assume that people would not mind. More value is accorded to the gifts inside the bags; the bags have never been the main thing in people's eyes.
12. Make Your Own Body Scrub
I used to buy a fair bit of this stuff (so I know they are expensive) until I switch to homemade body scrubs. Standby an airtight container (if you follow my earlier tips, you should have plenty), pour 1 cup of sugar and top it up with enough olive oil so the sugar is completely immersed beneath.
Depending on personal preference, add a couple drops of orange extract or lemon (use the scent as your guide if you are fuzzy headed), and stir for a good 60 seconds.
Well, that sounds simple but your own home-made body scrub is now ready – eve ready to keep your skin stay soft and project sweet smell around you.
13. Dry Dishes with Air
A smaller utility bill goes some way to cut down household expenses. Let your dishes dry naturally instead of relying on electricity. No extra work involved here as you just open up the door once the last rinse of the dishwasher was done.
Make it a habit and the saving could be significant over time.
14. Seal Windows & Doors Properly
Properly sealed windows and doors make sure that cool air from air conditioner can be trapped within the confine of the room/household for as long time as practically possible.
The result is you don't overstress your air conditioner and save energy and money along the way.
15. Air Dry Clothes
Sometimes modern conveniences do add up costs for us. In a time not too far ago, people were happy to dry their clothes under the sun. Don't just be reminiscent of the old days! Find and secure a 10-foot-long rope, and hang your clothes outside.
For me, a dryer is something we all could probably do without, especially during sunny days, thus saving energy and money.
16. Use the AC System to Save a few Bucks
Use the thermostat on your air conditioner to your advantage. There is no guideline on what makes optimal indoor temperature.
So if you can settle on a higher temperature setting during summer and a somewhat lower setting during winter, you will save a decent amount of electricity and money.
17. Turn the Gas Water Heater Down
For gas water heater users, simply turning the heat down can achieve significant saving, a good idea especially if you have to go on a vacation or out of town. Makes perfect sense as why should you waste energy when no one will use the hot water.
18. Reuse Newspapers
Keep your old newspaper. They are excellent for window cleaning! Some (including me) swear by their effectiveness in this particular use, even better than rags and those specialty window cleaning cloths hawked on our TV.
19. Use one Provider for Phone, TV, Internet, etc
There may be many operators going after our wallets, but there is no real valid reason to opt for Verizon, AT&T and Direct TV to satisfy your telecommunication needs and modern lifestyle.
Most service providers can mix and match their offerings to suit your overall requirement. Such bundles invariably come with discounted pricing plan so expect your phone, internet and TV bills to go down by $100 or perhaps more.
20. Get Rid of the Land Line
This is one of those techniques I talked about in my saving money on a tight budget post. With cell phones become such common place, I seriously doubt if there is a valid reason to hold on to a land line. The point here is that if you already own a cell phone for all your communications, what use you want of your land line.
This is especially so when providers can offer unlimited plans for cell phones. Anticipated saving – at least 20 bucks a month.
21. Use the Microwave to Boil Water
If you can help it, use a microwave to boil water rather than an electric stove top. If the stove top has to be used, your pots and pans would be in full contact with the heating element. An inappropriate choice of size (like use a 6-inch pan on an 8-inch element) could mean an energy loss of 40 percent or more.
22. Keep the Freezer Full!
Packing the freezer to the brim would be of great help – bags of ice could be ideal for this purpose. For better air exchange, try to leave a 1-inch open space on each side of the interior.
23. Mix Your Own Garden Dirt
The commercial "enriched" bags of soil rip you off by $8 a pop to help boost your flower and vegetable growth. Head for those municipal recycling centers instead, similar enrichments – one part of dirt or topsoil mix in about two parts of compost – are available for free.
24. Save on a Flush
If yours is the old toilet type, place a plastic bottle full of water inside your tank to save on the amount of water from a flush.
25. Use a Rain Barrel
Connect the barrel to the storm gutters of your home. The water collected can be used on your lawn, vegetable garden or car later.
26. Fix that Dripping Faucet
A leaky faucet can waste thousands of gallons of water every year. Dripping faucet may seem innocuous but the U.S. Geological Survey tells us that 60 drips a minute will add up to about 6,428 gallons of water wasted per year.
27. Shower Quickly and Save
Do a 15-minute shower every day and your water bill will run up to $310 a year (assuming a low-flow shower head). If you resolve to use just a third of that time for your shower, you immediately save $100 a year.
28. Wash clothes with Cold Water
Hot water requires heat input which requires energy. Do your laundry cold to cut down on your utility bill.
29. Use "Scrap" Paper for Printing Coupons
Nobody bothers to check out what is on the back of the coupon. So don't throw away your scrap paper or paper where printing has gone wrong. Use the flip side to print your coupons on.
30. Use Plastic Grocery Bags in Your Small Trash Cans
As in the cash of trash bags, use the small plastic grocery bags for your small trash cans. One should never spend a cent buying those stuff when the free plastic bags courtesy of the stores are of perfect size and work splendidly.
Takeaway
The above tips represent a mix bag of ideas; depending on readers, some may not seem reasonable or practical, while some would be perceived as lacking in class (like using Ice Cube trays to organize jewelry), but I can assure you all of these work, and if you are real in wanting to save money at home, you better dig in and make best use of whatever you have got around the house.
The irony of our life is that some of us don't even realize we are wasting money every single day, as we embark on our endeavor to save money.
If you learn to be more aware of the purchases you make every day and make an effort to curb your instinct to spend money, there are definitely lots more ways where you can save a bundle!