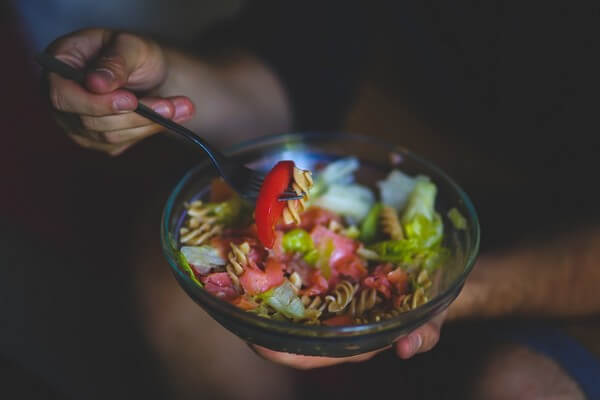 As if college tuition and student loans weren't already expensive enough on their own, you also have to figure out how to feed yourself, without completely depleting your loan money and destroying your bank balance.
Unfortunately, food costs can put a huge dent in your budget.
And, while there are plenty of ways to make cutbacks in college, an area where it can seem difficult to save cash is food.
You can take the bus, rather than paying for a cab, you can walk rather than taking the bus, you can buy used textbooks, rather than paying for new ones, and so on.
While you can stop taking the bus to save cash, you obviously can't stop eating.
And starving yourself certainly isn't healthy.
Need Easy Extra $300+/Month for Free?
KashKick
: Get paid directly into your PayPal for watching videos, surfing, shopping and more.
Join KashKick Now!
InboxDollars
: Paid over $57 Million to members to watch videos, take surveys, shop and more.
Get $5 instantly!
Branded Surveys
: Get $1 instantly just for joining for free. Plus get paid within 48 hours by PayPal!
Join Branded Surveys
First Opinion
: Get paid up to $10 per survey and $300 per virtual focus groups!
Join Now!
Swagbucks
: Get paid to watch videos, shop online, take surveys and more.
Join now & get $10 instantly!
So, rather than skipping meals and making dramatic cutbacks, check out these tips on how to eat on the cheap.
Your wallet will thank you!
1. Plan Your Meals
One of the most effective ways to save money on food is to plan ahead. Write out a meal plan for the week and then shop ahead of time.
And, you don't have to worry about going into detail and restricting yourself when planning – a simple plan, like fajitas on Monday and tuna salad on Tuesday is enough.
Planning your meals can:
Help you to avoid last-minute take-out orders than can really put a dent in your budget.
Help you to make the most out of leftovers – for example, Monday night's leftover roast chicken can turn into a chicken casserole or chicken fajitas on Tuesday night.
Prevent you from buying stuff you don't need – so you're not buying potatoes if you don't need them for the meals you've got planned that week, for example.
Make it easier for you to keep tabs on what you're spending
Ensure that you have enough food in for the week.
2. Always Use a Shopping List
Never visit the grocery store without a shopping list. According to research, people that use a grocery list when they shop spend significantly less than those that don't use a list.
This is because having a shopping list removes the need for making decisions.
This can result in fewer impulse purchases and help shoppers resist in-store "bargains" – and this is where a lot of students waste their money.
It's better not to buy something at all than to buy it on sale, if it's an item that you don't really need. A food item worth $15 on sale for $10 might seem like a good deal, but if you don't need that item in the first place, then that's $10 you've wasted.
The best bargain is not buying food that you don't need, regardless of whether it's on sale.
A grocery list can also be a time-saving tool – which is great news if you're a busy college student. Research shows that people who follow a list tend to get their shopping done in a shorter period of time than those that don't.
So, keep your meal plan in mind, and write out a shopping list before you visit the grocery store.
You can write down your list on a good old fashioned piece of paper, or you can use one of the many list apps out there, like:
3. Remember the Vending Machine Is Your Enemy
When you're in college it can be super tempting to grab a quick snack from a nearby vending machine – after all, most college dorms and campus buildings have vending machines.
But, the costs of those snacks can really add up, especially since vending machine snacks are always incredibly overpriced.
The same snacks your buy through a vending machine can cost double what you'd pay at the grocery store.
So, stay away from the vending machines.
4. Plan Your Snacks Too
A lot of people meal plan to save money, but you should also plan your snacks too.
As a college student, you're probably always on the go, and you're not always going to be in your dorm room when hunger strikes.
And that's where the temptation to impulse buy comes in.
So, in addition to planning your meals, plan your snacks too. You don't have to go as far as to specify what snacks you're going to eat on which days – that's overkill!
Instead, consider your snacking habits – on average, how many snacks do you eat each day?
Think about it and then stock up on the snacks that you like ahead of time.
And, always take snacks with you to class.
You can save a lot of money by purchasing your snacks and drinks in advance at the grocery store.
Add them to your weekly grocery list.
5. Clip Coupons
Like most college students, you have probably never clipped coupons before.
Clipping coupons is something you might associate with parents with large families, rather than college students.
But, if you're a student, coupons can save you a substantial amount of cash on food.
While it saving a few cents on each product or a dollar here and there might not seem like a substantial amount – over time it really adds up.
And, after a while, if you're an effective couponer, you could save yourself hundreds of dollars each year.
Where to Find Coupons
While newspapers and magazines were once the only places to find them, you can now go online and clip virtual coupons.
Here are a few of the best places to find coupons online:
There are far too many places you can find coupons, both online and offline, to list here. So, for more places to find coupons, make sure you check out this post and this post.
Pro Tip: The key to getting the most out of coupons is to only clip coupons that you actually need! If you use a coupon to buy something you normally wouldn't buy, just because you're getting a discount, then it defeats the purpose of the coupon clipping.
As mentioned above, the best bargain is to not buy the stuff you don't need.
6. Subscribe and Save
There are certain items, like coffee and pasta for example, which you find yourself buying over and over again.
And, did you know that if you purchase these items using Amazon's Subscribe and Save program, you could save yourself some cash?
Recurring food expenses can really add up – putting a pretty big dent in your budget.
How it works:
Go to Amazon and find a product that you purchase regularly, and then click on the "Subscribe" button.
Then, each month Amazon sends you the product automatically.
You get a discount of up to 15% on the item, as well as free shipping.
The Subscribe and Save program not only saves you time and effort on shopping – as your items are automatically sent out to you.
But, most importantly, if you're already buying these items each month, it can save you a lot of money over time.
7. Use Cash Back Sites
How would you like to get some of the money you spend on groceries back?
Well, with cash back sites you can!
How it Works:
You login to the shopping portal of the cash back website, and do your shopping as you normally would.
These cash back sites work with stores and get paid a commission when they send a customer their way.
If you make a purchase the sites gives you some of that commission, in the form of cash, as a reward.
Cash back sites pay you a certain percentage of your total spending back. How much you get back depends on the site, but you can earn anywhere from 1% to up to 70% of your cash back.
Where to Find Cashback Sites
There are tons of websites that offer cash back, but here are a few of the best:
A lot of these websites give you discount coupons and promo codes too.
Check out this article for even more great cash back sites.
8. Make Money from Your Receipts
Rather than tossing your receipts in the trash – keep them and use them to earn money.
You might be wondering why on earth anyone would want to have, let alone pay for, your old receipts.
But, there's a simple reason – market research!
Retailers need consumer data, like how often you buy and when you buy. They use this data to ensure they're creating the products customers want and to make their products better.
There are dozens of apps out there that will pay you for your receipts including:
9. Attend Meetings and Events
Always take advantage of free food when you can. Any campus clubs, organizations, meeting and events offer free food as an incentive to get college students to attend.
And, let's face it, as everyone loves a free meal, it's a pretty good incentive. That's why you'll probably see the term "free food" printed on a lot of flyers.
So, look out for any meetings or events at your campus and check if they offer a free meal or snacks. Most provide food like pizza, hot dogs, and sandwiches.
You don't have to join these clubs or participate in any particular event activities in order to take advantage of these freebies either.
10. Keep Track of What You Have in Already

Keeping track of what you have in the house already can save you cash for two reasons:
You can make a meal with what you already have in, rather than making an unnecessary trip to the grocery store to do so.
If your roommate has already purchased something, like a loaf of bread for example, and you share food, then you can cross it off of your grocery list.
Here are two excellent apps for keeping on top of and using the groceries you already have in:
Out of Milk: With this app, you can create and share shopping lists with your roommate. Then, you can check off the items you've purchased. With this app, you and your roommate know what's needed and don't end up with the same item twice.
Supercook: This is a tool that allows you search for recipes by the ingredients that you have in your dorm. You can also use this tool to find recipes that include the ingredients you can afford to buy.
Final Word
To save money on food in college, you don't need to make drastic cutbacks and go to bed hungry. All you need to do is plan a bit more, and be willing to look for the best deals.
If you do that, then you'll really cut down on your food budget.