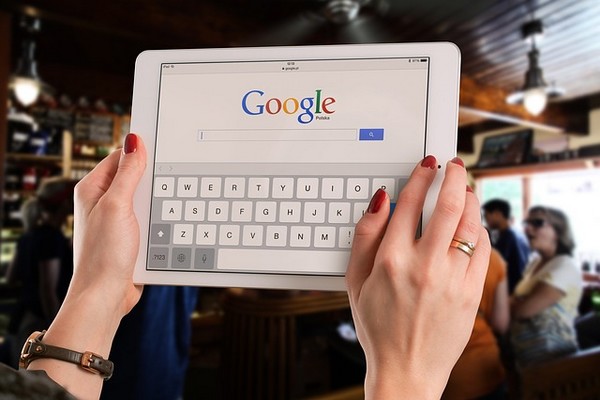 I need $400 fast!
I have heard that phrase so many times that I have started to think about unconventional ways you can earn an extra 400 dollars a day/week/month.
And today, I am going to share a strategy that is really not that hard to implement.
This technique I'm about to explain is a quick and easy way to make some money that almost anyone with access to the internet can do.
It's about making money with one of Google's products called Google Places.
Update: Google Places is now known as Google My Business. The strategy still works. Although it is getting harder to find local businesses that haven't claimed their business page on there yet.
It's something I have used many times, and I continue to use it especially when I need extra money quickly.
It will help you get over small financial challenges. Be it falling short unexpectedly, wanting to put money in some costly marketing course on the web or even needing some extra dough to help you float for a while.
You may question the credibility of this. But I'd vouch for it since I've used it many times. It has served me loyally, and when done in the right manner, it'll help you deal with all minor financial crunches rather easily.
What Is Google Places?
Perhaps no one can explain what Google Places is better than Google:
Google Places allows business owners to update and manage their physical business location information. This information can be used to update their business listing so that it appears correctly within Google Maps and associated Google properties and search and Display Network sites.
A lot of local business owners are using G Places as they have realized its true potential in bringing them extra customers.
Having a listing on Google Places means when people in your local area search for a service you offer, your chances of being found by them is much higher. Which is why lots of businesses have already claimed their page.
Your Opportunity
That said, there are tons of local businesses, especially small mom and pop owned businesses haven't claimed their page. Either because they don't even know about it, or they don't know how to do it.
And that opens up the door to an opportunity that you can use to make some profit.
How?…
In a nutshell, your will make money by finding small businesses that haven't claimed their Google Places page, and offering to get them listed for a fee.
But how do you find these businesses?
Finding Unclaimed Pages
We will start our search by simply doing a search on Google for a profession (i.e. Lawyer, Floor installer, Barber, Dentist, etc.).
And since Google already has the technology, it can automatically figure out your location, so it will show you businesses that are in your local area.
Now, on the search results page, click on the "more" tab for an expanded list. From there find and click on the "Places" button, which we'll be using for our little research. This will bring you to a page where local businesses are shown.
There is a "Place Page" button on the right side of the listing. Our targets are going to be the ones that still haven't claimed ownership over their respective Place Page. You can know about the ones that still haven't laid claim on their pages by glancing over to the topmost part of the page with the listings.
There will be a comment "Edit this place – Business Owner?", and if it has very little relevant information about the business itself then be assured that the page is not taken by anybody yet.
Draw up a shortlist of 5-6 businesses in a given specific area that still haven't claimed their pages.
If you are new to the entire process, there's nothing to worry about. All the information you're ever going is there in Google Places Help.
What's Next?
After that, you need to put on your salesman's hat as you go about offering these pages to the shortlisted businesses and your help in setting them up.
The most important thing you have to do at this point is convincing these people how they'll benefit from having their Google Places listing claimed.
Although, I don't think you have to do much convincing since it's obvious that nowadays not many people use Yellow Pages to find a business. Most people search on the web through their phones or computers.
Also, be sure to mention to them that the actual listing is free. The only cost to them is your fee.
But I don't know how to claim a Google Places Page?
No worries. You can find step by step information here on Google Places' official help page. It will show you exactly how to do each step to get a business listed there.
How Much Money Can You Make?
It depends on different factors, but I have had success with prices ranging between $200 to $500. You may think nobody is going to pay you that much to create a Google Places listing for them, but believe me, what to you and I seems a simple and quick thing to do, to many small business owners is way too technical and complicated.
Business owners spend thousands of dollars on advertising, you think they won't spend a few hundred on getting their site listed on a site that increasingly people use to find local businesses!
Last Time I did It
All in all, it's one very workable method and you can certainly do it.
Last time I did this was for a local electronic repair shop.
It took me about 3 hours in total – researching and finding the business, stopping by the store and letting the client know what I could do for them, and the actual listing – and I pocketed $150.
This has to be the fastest and easiest way I have ever made money.
Again, you can charge whatever amount you want. I would try to keep it under $300 or so.
Think about it this way… Even if you get 3 clients a week and charge each $100, that's an extra $300 a week.
Now, just to take into consideration that there may not be that many businesses in your local area, let's say you do only 4 a month instead of 2 a week. That's still an extra $400 a month.
Tell me you don't have any use for an extra $400 a month!