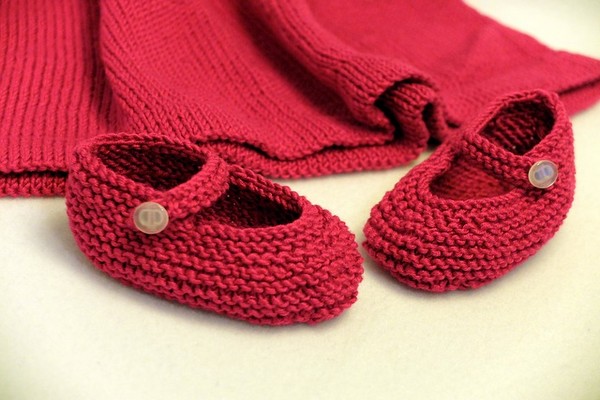 You don't need to be a pro at crafts like Martha Stewart or Rosie O'Donnell to make money by selling crafts online.
Gone are the days when the only way to sell your work was to sit at a stall for hours on end at local craft fairs or farmers' markets, and going away with just a few dollars in your pocket at the end of a long, tiring day.
You can now sell your crafts without leaving the comfort of your own home or studio and reach a much wider potential customer base thanks to online marketplaces.
You could just be starting out, or you may have years of experience selling crafts, either way selling your crafts online is much more convenient, and it also saves on overhead costs.
If you enjoy working with your hands and making beautiful crafts, here's what you need to know in order to market your creations online.
Where to Sell Your Crafts
These are a few examples of craft websites where you can set up an online store:
These websites charge an insertion fee of around 25 cents to list your items and a fee once the item is sold, but you get to set your own selling price.
Plus, your products are instantly available for purchase by millions of people once you set up your storefront.
It's a good idea to have your own website as well since it may be difficult to stand out from the rest of the crowd on craft websites where every storefront has a similar look.
You can use PayPal to get paid.
Crafts that Will Make Money
You will be ahead of the game if your crafts are in one or more of the top 10 categories based on sales numbers in 12010 according to CHA ( The Craft & Hobby Association):
| Craft | Sales (2010) |
| --- | --- |
| Woodworking/Wood Crafts | $3.322 billion |
| Drawing | $2.078 billion |
| Food Crafting | $2.001 billion |
| Jewelry Making | $1.446 billion |
| Scrapbooking & Memory Crafts | $1.440 billion |
| Floral Decorating | $1.303 billion |
| Crocheting | $1.062 billion |
| Card Making | $1.040 billion |
| Home Décor Crafts(Non-Sewing) | $948 million |
| Wedding Crafts | $803 million |
Reasons for Selling Online
It's the same case with making money by selling eBooks online.
While there are lots of benefits to selling online, keep in mind that there are a few disadvantages too.
Primarily, the buyer cannot touch, feel or smell your products like they would have been able to do at a craft fair or farmers' market.
They may have a lot of questions or concerns before making a purchase, so you need to be available to communicate with them through a variety of ways.
Even after they have bought and used your product, they may not be satisfied, or it may not have been what they thought they were buying.
Despite these disadvantages, selling online has far more advantages than restricting yourself to selling at the local markets.
In order to succeed in the online marketplace, be smart, savvy and follow good selling guidelines.
Tips
Here are a few tips to keep in mind (these came from someone I know who actually makes his living creating and selling artwork and crafts both online and offline):
Try sites other than eBay
Although eBay is a popular auction site when it comes to buying and selling stuff online, in this instance it may be best to avoid eBay and try websites that specifically cater to crafts (like the ones mentioned above) instead.
Build a network with other crafters
Once you have established your online store, make yourself known to others in the online crafting community. Other crafters may even become your potential customers. Build your online presence by sending a "thumbs up" email to another crafter, or by commenting on forums.
Unique crafts sell easily
Since there are so many people selling their crafts online, in order to be really successful and entice customers to buy your products, it would be better to make something unique, or a niche product that is very hard to replicate.
Learn how to do it right
If you are new to making and selling crafts, consider investing a few dollars in a good eBook to learn how to do it properly. Jennifer Kiso of Gryphon Publishing Inc has a great little eBook titled "How to Start Your Own Craft Business". Give it a go, I think you'll learn a lot.
Your Turn
What do you think?
Do you think you can sell arts and crafts online?
Do you know of anyone who is doing it?…