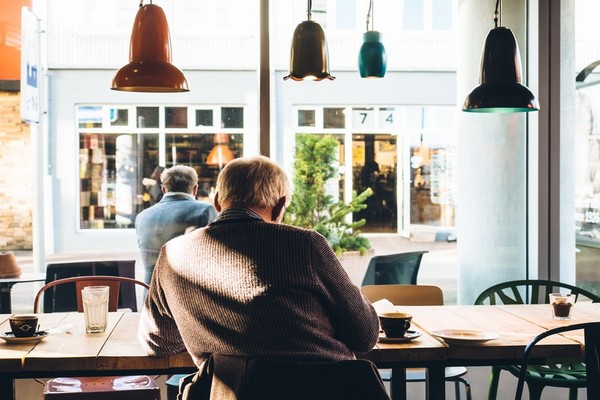 Retirement is something of a catch-22 in our modern economic climate.
On one hand, it's the freedom from the grind that we all dream of during our working years. On the other hand, now you're made to survive on a fixed income, which limits you somewhat from that unrestrained freedom.
Due to this situation, a lot of retirees look for ways to earn some supplemental income.
After all, one of the benefits of the Information Age economy is that you don't always need a punch-clock to get paid. Freelance and entrepreneurial opportunities are spilling out of the woodwork, and there's no time like retirement to make the most of it.
Here, I'll provide a list of some ideas that are a great way to make supplemental income for those that have had enough of the traditionally structured workday.
1. Gardening
Let's kick off with this one, because it is an art that only becomes more valuable with time. That's right, the act of growing and gardening is as old as humanity itself, and the savvy gardener can easily make some money doing it.
Need Easy Extra $300+/Month for Free?
Panel Payday
: Earn up to $75 per survey. They also pay up to $50/hr for mystery shopping.
Join Now!
InboxDollars
: Paid over $57 Million to members to watch videos, take surveys, shop and more.
Get $5 instantly!
KashKick
: Get paid directly into your PayPal for watching videos, surfing, shopping and more.
Join KashKick Now!
Branded Surveys
: Get $1 instantly just for joining for free. Plus get paid within 48 hours by PayPal!
Join Branded Surveys
First Opinion
: Wanna get paid for every single survey (+ high paying online focus groups) with cash or direct deposit? This is for you!
Join Now!
Swagbucks
: Get paid to watch videos, shop online, take surveys and more.
Join now & get $5 instantly!
There are two ways to come at it:
Grow your own garden, and then sell the excess either at a farmer's market, to friends, or in a roadside stall.
Or, advertise yourself as a gardening service. People are more interested in fresh veggies now than they ever were before. Strike while the iron is hot, and get your own gardening service going! This isn't landscaping-gardening, but rather food-based gardening. Advertise healthy, fresh foods, and you can bet that people are going to be interested.
I was pretty surprised when I first heard about this service.
It seems a bit questionable, doesn't it?
Well fear not, because the intentions are as pure as they come: this is a service that connects grandmas to customers who want someone time-tested and reliable to take care of tasks like pet sitting and babysitting.
Grandmas can bring their wealth of experiences to the table and enrich while they supervise. Despite the somewhat suspect name, this is a service of honor: make a profile and share your wisdom with willing customers.
3. Campsite and RV work
Some retirees like to set up in an RV and hit the road. It's a great way to spend time feeling your freest, but you can actually find a little bit of work along the way, if you're willing.
There are many RV sites that are willing to offer free parking or hookups in return for doing a little bit of work such as site patrol, housekeeping, or a little bit of desk help.
If you are already planning to set up in a campsite, definitely check out these kinds of opportunities.
4. Blogging
Now, you might consider me a bit of a biased source here, but I think that blogging is a fantastic way to connect with the world. Especially when you've got lots of free time and a head full of wisdom, blogging can go from being a 'good' option to a 'great' one.
Embrace those passions and let them take the form of words– chances are, people will want to listen!
The only hard part is getting people to know your blog exists at all. Here is a beginner's guide on starting a blog for free.
5. Tutoring
In the vein of sharing your wisdom, tutoring is also a fantastic option for those with a relatively free schedule and brains chock-full of knowledge.
Tutoring is the sort of work that knows no age boundaries – everyone from high school students to the retired can get in on it, and that's a great thing. Furthermore, you can adjust the amount of tutoring you do to suit the amount of supplementary income that you're trying to make.
A few of the biggest tutoring hub sites include Kaplan, SmarThinking, and Tutor.com, but that doesn't mean that you're limited to just them – you can also be your own boss and get the word out there any way you know how. Whether that's fliers or word of mouth.
If you're going to go the self-run route, I highly recommend setting up a blog/website to accompany it.
6. Focus Groups
A simple-as-it-comes option for making extra money.
You just look up "Paid Focus Groups" and Google will provide a handful of companies who are willing to compensate you for your time.
Generally, you'll be making about $50 or $100 for a few hours of focus testing on something like a product or a service. Quick, easy, lucrative. The only issue is that they are one-off opportunities.
7. Tour Guiding
If you've never heard of a service such as TripBod or Vayable, they're essentially services that allow out-of-towners to connect to locals who can show them the city like only a local could.
This is a perfect opportunity for retirees, especially those who have lived in one area for a long time.
If you know the best hole in the wall shops, the best street vendors, and the best hangout spots – your knowledge is worth money, and people are willing to pay you to show them!
Now, you don't need to use these intermediary services to get yourself going as a tour guide. If there are any local tourist attractions that you're well-acquainted with, you could always try to become a part-time tour guide there. Many retirees have mastered the gift of gab, and are perfect candidates for something like tour guiding.
Social retirees need look no further than this kind of opportunity.
8. Rent Space
OK retirees, you want an easy way to make money? How about the ultimate in ease: making use of your neglected space.
If you have a spare room in your home that you'd like to rent, you can use a service like VRBO to make the most of it by renting to people who are looking for short or long-term lodging.
Renting space a pretty wide category of income opportunities that can extend in a few different ways.
You can run a mini-hotel in your space by using a service like AirBnB.
You can run a lodging service for pets,
you can rent out your driveway,
you can even rent out your car!
…
If you have stuff to rent out, chances are that there is a service for that. Just Google "rent my ___" and you're bound to find something for it.
9. Participate in Medical Studies
Now, while I do think that this is a valid opportunity for the retired to make some extra income easily, please know that I recommend it with caution in mind: If you are of frail health, this is NOT the opportunity for you!
With that said, those suffering from certain medical conditions may be able to find benefit and money in return for participating in clinical trials.
Perhaps you'll be on the frontline for a medication that cures your lifelong condition!
Do beware though of potential side-effects; you've done very well to survive to retirement, and you might not want to start taking risks now.
10. Get Crafty
Artists of all ages long for a time when they can settle into their craft and create for hours – there's no time like retirement to rekindle those interests and make some money while you do it.
You're no doubt familiar with the service known as Etsy, a massive online storefront for in-home craftsmen everywhere who are looking to sell their handmade wares.
If you've got skills in creation, this is the place for you! Everything from clothes, tapestries, miniatures – you name it, and you can sell it on Etsy.
And Etsy isn't the only option. There are tons of other sites like Etsy that can be used to sell hand-made goods.
It's a great way to combine passion with economics.
11. Connect with Nature
By the time you reach retirement age, you've probably had enough of the hustle and bustle. So, what if I told you that you can connect with nature and get paid while you do it?
A company called Bold Earth connects the youth with outdoor opportunities that include everything from biking across Europe to farming in South America.
For the young and heart and stout of spirit, Bold Earth is a fantastic opportunity to get out there and do what you love. Don't be discouraged by the youth-centric nature of their presentation; they're most definitely looking for experienced employees to guide the younger members.
12. Freelancing
If you thought that retirement was a bad time to become self-employed, think again!
Freelancing is the career path of the 21st century, and it's not hard to see why: you make your own hours, find your own clients, and generally control the scope of your business.
If you've built up marketable skills – and I know you have – then you can put them to use in the realm of freelance.
Think that you don't have traditionally 'freelanceable' skills?
Reconsider that stance– freelancing is the quintessential example of creating your own supply and demand. Even if you've only got experience in a very niche field, market yourself to others in that same niche and make it work for you. Having faith in yourself is the number one factor in successful freelancing, and there's every chance that you can make it happen.
Here is a list of sites you can use to make money with your skills as a freelancer.
13. Upcycling
OK, we've all heard of re-cycling, but what about up-cycling?
That's right, retouching and refurnishing are the new hot topics of the day, as recycling becomes cooler and more widespread.
Use your skills of finesse to find less-than-prime goods and turn them into something beautiful.
Whether you're touching up old furniture, reimagining old paintings, or giving life old clothes, upcycling is an awesome way to make the most of preexisting goods and turn them into something amazing.
14. Become an Encore Fellow
This is a fantastic service that I'll try to encapsulate in a few sentences.
Basically, Encore is an organization that works to connect experienced professionals to organizations who need the guidance of experienced professionals, it's that simple.
If you have high-level managerial experience in a certain field, you might find a business somewhere that needs your expertise to guide them on the right path.
It's a pretty beautiful thing, when you think of it.
Technically, you'll be hosted by the company in question – and it might include being away from home 6 months to a year, which isn't exactly the picture of retirement. But it's super exciting opportunity, and I definitely recommend it to those who are curious.
15. Mystery Shopping
There are few things that sound more unbelievable than the idea of getting paid to shop – but believe me, it's a real thing.
This is mystery shopping, or essentially, posing as a customer while you evaluate a business discreetly. You'll get paid a relatively small sum, somewhere between $10 and $50, and in turn you'll purchase some things or have a meal or see a movie. You secretly size the business up, like a health inspector, then you report back to your mystery shopping service about customer service & etc.
It's essentially like posing a customer secret agent, and that's a cool opportunity.
Google "Mystery Shopping" to find opportunities in your area. But be careful though, there are many scams related to mystery shopping jobs. In general, legitimate secret shopping companies don't require a sign up fee and are totally free to join. So stay away from any company that asks for a fee.
Here is the link to an article with a list of 100+ legitimate and free mystery shopping companies, plus tips and tricks on how to avoid scam and make more money.
16. Serve in an Online Jury
It has been often said that as we grow, our sense of duty to the community as large grows stronger.
If you think that this accurately describes you, then consider serving on an online jury, where you can provide input on cases that provide consultation on court cases.
eJury is a service that connects jurors with prosecutors and other types of law people who are in need of feedback regarding current cases.
Whether or not you're serving on a mock jury or a real jury is sometimes unclear, but it can be safely assumed that you're serving on a mock jury most of the time.
You register just like a normal jury, requiring a clean criminal record and 'clean moral slate,' as well as a county-specific registration. You give your feedback and in return you'll get paid some amount of money, a minimum of $5 but often more depending on length.
It's one of many ways nowadays that you can make money without ever even standing up!
17. Sell Stuff
I'll conclude with the most basic and most obvious option – to sell things.
While selling things can be a bit of a drag, true, it doesn't mean that it has to be bad.
Clear out only the things you don't like or don't use anymore, and you might find yourself with some much-welcome income instead. If you don't want to relinquish any of your goods, don't sell them!
There are lots of options on this list. But clearing out the closet rarely hurt anyone, and you might be glad you did.
Looking to sell your stuff hassle free? Consider checking out the Amazon Trade-In program.
Final Words
We all want to retire someday, but that doesn't mean that you need to go without cash once you do. The modern age and the arrival of the internet means that you've got pretty much limitless options for making money in nontraditional ways, and you don't need to do anything that you don't find enjoyable.
Retirement, as some say, is the real prime of your life – you're free and full of knowledge! So make the most of it and get some extra money while you do, it's rewarding in more ways than one.