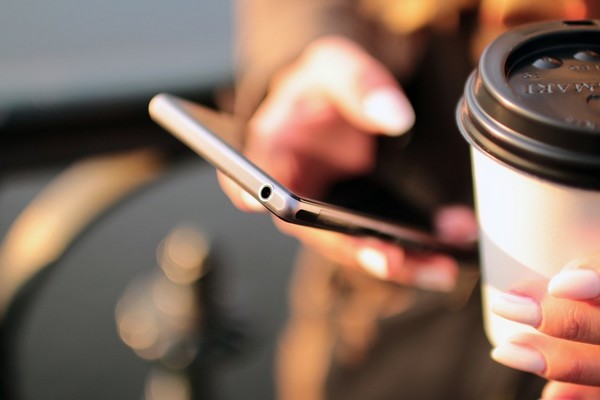 *Update: ChaCha is no longer available.
Wouldn't it be awesome if you could get paid for texting?
Well, you can!
With the proliferation of smartphones and apps (and by extension text messages) in the modern society, it was about time for somebody to come up with a business involving paid text messages.
One company, in particular, seems to have made it big in this fairly new industry.
That company is ChaCha.
If you like the idea of making extra money answering questions through text messages, you will like ChaCha.
Read on to find out how you can get paid to text.
What Is ChaCha?
ChaCha is not just another company in the conventional sense. They have a fairly unique business model, though straightforward enough; i.e. they help the users to find answers on a wide range of subjects.
Yes, you guessed it right, the communication of choice is purely through text messages.
The workforce is made up of experts who apparently have intimate knowledge on just about everything around us, which happens to be a prerequisite for the job as there is no restriction on the kind of questions user may ask.
Judging by their popularity among the ever-expanding user community, you have to agree that the business concept just clicks.
Obviously, whoever the person is behind the company, he is laughing his way to the bank.
At the same time, the success of this business concept also means that there is now another avenue for people like you and me to make some nice earnings.
Get Paid for Texting: Requirements
Of course, there are prerequisites before you become a ChaCha guide and make a claim on this new revenue-generating opportunity.
First off, you need to have at least a cell phone, specifically with text messaging capabilities.
Only candidates 18 years or older will be considered.
Ideally, you are a native English speaker or speak that language with some fluency.
You must prove that you are a U.S. resident.
You are not restricted to work in the U.S.
Wherever you are, a high-speed and reliable Internet connection is a must.
ChaCha Guides
Broadly speaking, the guides on ChaCha are divided into separate categories, and how much you earn would also be subject to this categorization.
Expeditor
An Expeditor is must possess expert knowledge and are fully competent in providing answers real time. Two necessary prerequisites here are: solid and efficient research skills and fingers made for fast texting.
Generalist
A generalist is expected to have effective research skills. He or she assumes the role of "Jack of all trades", thanks to wonderful research capability in a timely manner.
Specialist
A specialist is assumed to be some subject matter expert. Questions would be posed directly to you when they fit directly into your domain specialty. Great research skill is often not as critical here as the specialist knows the answer right inside their head, he or she just need to make sure the answer is texted out quickly.
Transcriber
A Transcriber acts as the intermediary between ChaCha and their users. You translate the voice messages coming through into text messages; the standard format that other guides can quickly respond to. Your transcription effort would get paid as well.
Vetter
A Vetter is presented with a list of potential answers to every question posed. He or she is required to find the best answer from these multiple choices.
How Much Money Can You Make with ChaCha?
Vetters can expect to make $0.01 cents per answer.
Expeditors make more at $0.02 cents each.
Transcribers can look forward to $0.03 per completed task.
Generalists make between $0.10 and $0.20 per answer, subject to how ChaCha rates the value of a question.
It is ultimately a volume game, so the way to more earning is to send out more text!
How to Get Started?
If the idea of getting paid to text appeals to you, check out ChaCha's site and fill out the application form.
If they like you enough, you'll get a confirmation email with details about their orientation and training.
After all the preparatory work, you will be presented with a "Role Readiness Test", which is sort of assessment on your readiness to answer questions live.
Assuming you pass all these processes unscathed, you will be made an official ChaCha guide. That's when you can start getting paid for texting.