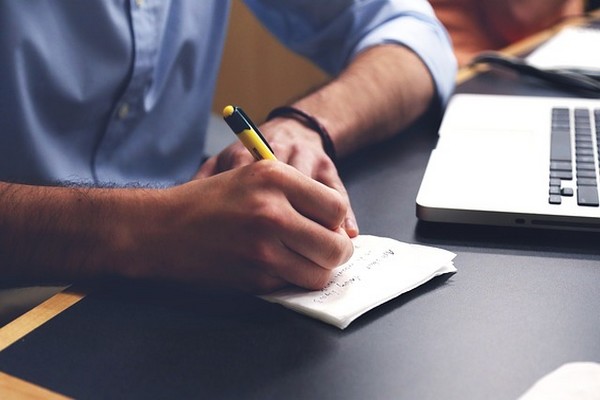 I have talked about making a quick $1000 in a weekend and also earning an extra $400 a month before.
Today, I am going to talk about a method that can help you earn an extra $700 or so a week.
Of course, depending on how fast you get things going, it could take you anywhere from a few days to a full month to make that money. But from experience, I would say a week is a sufficient enough time.
Let's get started.
 The idea
You are going to be working with local business and offering to place their business contact info on a bunch of refrigerator magnets.
It is just a refrigerator magnet in the size of a business card that is printed with the name, photo and contact number of the real estate agency together with the names and phone numbers of eight providers of home services like plumber, painter, electrician and carpenter etc.
How it works
Contact local plumbers, painters, electricians, carpenters, etc and promise to include their names and contact numbers on five hundred refrigerators magnets for $100 each.
The refrigerators will be delivered by the real estate agents to new homeowners in that area.
But how do you get the realtors to distribute your magnets for free?
That is easy!
Just approach local real estate agents and offer to incorporate their name, photo and contact number on five hundred refrigerators magnets without any charge and in exchange, they fix the magnets on the refrigerators of all the houses they sell.
How it helps the advertisers
This arrangement makes the most convenient and foolproof way for homeowners to record the contact numbers of plumber, electrician, and plumber etc.
Every time they use the refrigerator or the magnet for hanging out something, they would see these numbers and won't have to search the local directory or the Internet for hiring the needed services.
Where to print your business cards?
Using an online printer like VistaPrint.com.
you can print five hundred business card size refrigerator magnets in full colors for just $99!
Your profit
Eight ads sold for $100 each, gives you $800, of which you spend $100 towards printing, leaving you a net margin of $700!
The bottom line
There are tons of ways to make money, you just have to think outside of the box sometimes. This method is a prime example of how something as simple as a refrigerator magnet can be used to make you an extra 700 dollars or so without much investment.
Of course, you don't have to stop there; You can always expand this. Move from area to area and offer the same service to different businesses in your city. You could actually make this into a regular income stream if you don't mind cold calling.