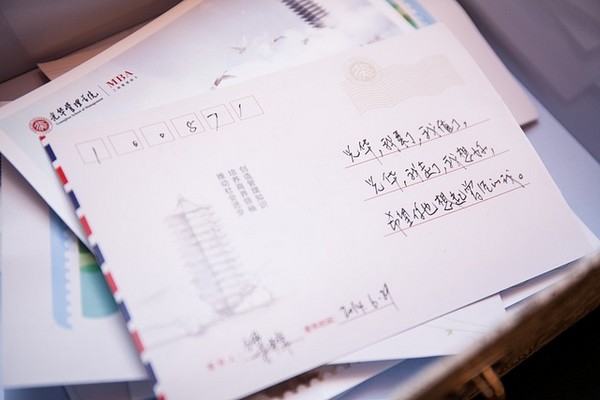 You might be thinking it's a crazy idea to begin with.
How can anyone (for that matter, a company!) want your junk mail?
Well, Small Business Knowledge Center does.
Company Background
SBKC works with various panelists around the globe in doing market research on direct marketing trends.
Panelists (that is you) come from various background such as employees, producers, financial advisors, consumers, business owners and the likes.
The company gives out compensation for those joining their annual studies.
When you become part of the panel, you'll earn rewards when you send out a direct mail and email communications that you might ignore.
How it Works
First you need to sign up, which you can do by going to their application form page.
You'll get an invite to participate in a market research study where you send through these direct mails or email marketing off your junk or spam mail.
In return, you will be compensated for those items that you otherwise throw away.
For each mailing, you can accumulate up to 100 points. However, there are certain mails that pay more than others.
The mailings that are accepted in SBKC are constantly changing. But here are some of the stuffs that they're usually getting:
Insurances like Life, Health and Auto/Property
Investments and/or Stipends like IRA, Mutual Funds and 401(k) to name a few
Mortgage and Loans like Personal Loan and Home Equity
Banking like Money Market, Rewards or Loyalty programs, Savings
Credit Cards
Telecommunications like TV/Cable, Internet and Wireless networks from AT&T or Verizon
Travel and Leisure like airlines, cruise and rental services
How Will I Get Compensated?
You have to be a consumer panelist to start earning participation points.
These points can be redeemed for gift cards which you can use from over 200 well-known retailers.
Since SKBC will gather all these mails in various forms, there are also methods where you can send through the materials from your end to theirs.
In order to earn points, you'll need to:
Direct Mail: Place all necessary direct mails in postage-paid envelopes that Small Business Knowledge Center will provide. Most of these mails needed to be sent once a week.
Email: Send through all emails that the company required.
You also get to earn bonuses when you refer friends and have them participate in the program.
You can also earn extra points when you participate in their periodic bonus opportunities coming off their Consumer Panelist newsletter. It's a good way to earn extra points minus the effort.
It's also an advantage to participate frequently. Those who participate regularly can earn as much as $20 worth of points every 6-10 weeks.
If you're a business owner or self-employed, SKBC lets you earn rewards faster compared to the regular ones in the consumer panelist list (because there is more interest in marketing mails and emails that are directed towards small business owners).
In order to earn points for your valuable gift cards, you'll need to send through a form to SBKC with your basic information to complete your Panelist profile. SBKC pointed that all sensitive information are protected and kept confidential.
You may choose to opt out in case you don't feel the need to push through with the program.
How Do I Send in My Junk Mails?
The company will send you prepaid envelopes.
Simply put your junk mail in them and drop them in a mailbox.
As for spam emails, you can simply forward those to their email address (which you will get when you join).
It's important to note that they don't want you to send them spam emails about lottery and gambling scams. They are mostly looking for stuff I mentioned earlier.
How About the Privacy of My Mails?
Privacy will always be an issue. And the only way for you to bank of a company's credibility is when they stick to their word.
SBKC claims to shred all mailings that you send through.
For many years that SBKC has been in this industry, there has been no privacy related complaints from panelists so far.
Final Thoughts
Of course, you need to have your additional research from referrals or online reviews on how Small Business Knowledge Center works for them. This is a good way to confirm and understand further how their payment system works and if it will work for you as well.
At the end of the day, I think this is a great way to turn getting those dreaded junk mails into a rewarding experience.
So if you want to earn little extra on the side, visit SBKC and sign up now.