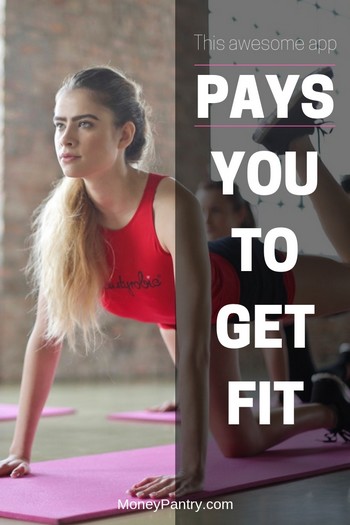 Wanna get paid for for running?
Wanna get paid to eat better?
Wanna get paid to get fit?
There are already a few apps that pay you to exercise.
But there is one big problem with most of 'em…
They are usually targeted towards people who are already fit or are at least somewhat active.
That leaves a lot of us out.
That's where a new app named Earthmiles comes in.It wants to reward people for moving.
Earthmiles was founded by a UK digital startup with the same name.
They are targeting everyday people like you and me who want to get fit and have a healthier lifestyle but aren't full-on athletes.
How EartMiles works
Earthmiles works by syncing up with your favorite fitness tracker app (think Fitbit, Google Fit, RunKeeper, MapMyFitness, Nike+, Runtastic and others.) and tracking your activities.
Here is a quick overview of how it works:
First, install the Earthmiles app (it's free.)
Then connect your phone to one of those fitness related apps.
Earthmile syncs with the fitness app you are using and keeps track of your activities.
Every activity you do earns you EMs (Earth Miles.)
You can then redeem your Earthmiles for a variety of prizes.
Installing the app
Here are the links for downloading the app:
Rewards
Unfortunately, they don't offer cash or gift cards as rewards.
The rewards are normally exclusive deals, discounts, and coupon vouchers for health and fitness related products and services.
There are also free trials, free classes and much more.
The startup has partnered with many big brands like Nakd Wholefoods so it can offer rewards that you can use to further better your healthy lifestyle.
They are constantly adding more as well.
Is it worth it?
To me, yes, it definitely is.
If you are already using one of those fitness apps anyway, you'd be crazy not to install this free app.
It's like getting paid for doing what you're already doing.
On top of that, it adds another incentive for you to keep exercising and eating healthy.