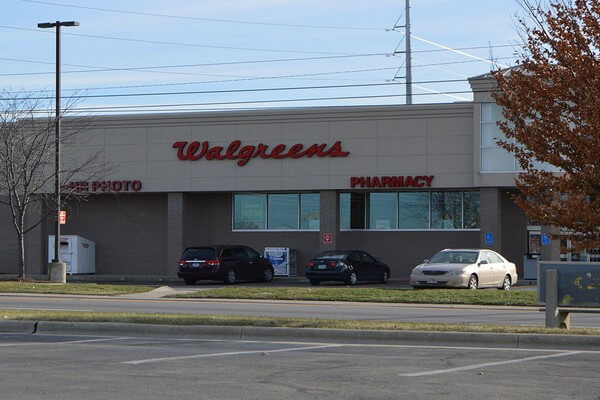 Walgreens is a great place to save money.
With a large selection of household goods, specialty times like Save the Dates, and fast photo prints, Walgreens isn't just your corner drug store anymore. You can do almost your entire grocery shopping there.
But the best part is the money saving opportunities it offers. They accept all sorts of coupons, and their prices are already competitive.
Still, to save the most at Walgreens it helps if you know the ropes. There are all sorts of different ways to keep the cost down, and you'll find practically all of them listed below.
1. Get Your Balance Rewards Card
Loyalty and reward programs, essentially, allow you to get free stuff or free money from the stores you shop at. It'd be stupid not to use them.
Walgreens' Balance Rewards Card is an excellent way to earn cashback on things you are going to buy anyway.
Not only that, you'll also hear about special offers, and can connect coupons to the card, allowing you to go "paperless".
The main program for the Rewards card is collecting points, and sufficient points turn into cash at the checkout.
You get different points for different goods, but generally, you will earn 10 points for each dollar you spend on most items. You also get a bonus 500 points for filling a prescription.
Points can be redeemed at a rate of one cent for every 10 points, e.g. $5 for 5000 points, which works out to a 1% rebate.
2. Earn Cash Back When Buying Online
When you shop Walgreens.com, make sure you use a cashback website, such as eBates, before you make a purchase.
You'll get credited with cash back, which eBates gets from the commission it gets for sending you to Walgreens.
You can even use a rewards credit card to get additional cashback or airline miles.
3. Take Advantage of Register Rewards
When you buy certain items, the cash register will print out coupons called Register Rewards for other products.
You can use them on your next visit just like cash, subject to the company's rules as shown in the page I linked to above.
You can find out which products are eligible for rewards by checking out the weekly ads.
4. Take Advantage of Seniors' Discounts
If you're old enough, take advantage of Seniors Days.
These are available to AARP members who are 55 and older, and who have a rewards card.
On a Seniors Day, you can get 20% off regular items, with some restrictions, and 20% off selected goods online.
5. Watch out for the Orange Tags
When Walgreens discontinues carrying something, it slaps an orange tag on it and prices it accordingly.
You can still use your coupons on it, making it a great deal.
Need Extra Cash for Free? If you like getting paid for surveys, and are going to join only one site, I would recommend you choose Ipsos-iSay. Ipsos is the most fun and well-paying panel. Give it a try to see how you like it. It is free anyway!

Look for these tags particularly in the health and beauty department.
6. Use Instant Value Coupons
If you get the Sunday papers, you have probably seen Walgreens weekly ads. They have Instant Value coupons for you to use on your next shop.
No problem if you don't get the papers, as you can also check online, and even add the coupons to your rewards card, which you'll learn about below.
7. Join the Prescription Savings Club
If you have more than a couple of prescriptions a year, then you should join the Walgreens Prescription Savings Club.
It costs $20 for an individual membership or $35 for a family, and you get a discount on all your drugs.
The Club covers more than 8000 drugs, including meds for your pets, and you get a minimum of $5 off immunizations.
As a bonus, the Club also gives you an in-store discount of 10% on Walgreens brand products and on photofinishing.
8. Get Rewarded for Making Healthy Choices
You have other ways that you can build up points on your Rewards card.
Lots of them are to encourage you to live a healthier lifestyle. This is known as Balance Rewards for Healthy Choices.
You get 250 points when you connect a device such as a Fitbit to your account and a bonus 250 points for your first goal.
When you take your daily walk, you get credited with 20 points for every mile. That even counts for the distance you walk around the store!
Other things you can do to keep an eye on your health, such as monitoring your weight, your blood pressure, and controlling your blood glucose, all count for additional points.
9. Check out Walgreens.com
To get serious about saving money at this corner drug store, you need to check out their website at www.walgreens.com, which has lots of offers, some of which are only available online.
For instance, you can currently get 20% off contact lenses, and 50% off photo cards.
It pays to check back in every week, as the offers change.
A recent offer was for 100 points for each dollar spent on vitamins and supplements, that's 10 times the usual rate. They even offered the vitamins at a discounted price.
10. Get Social with Walgreens
This is an increasing trend with major stores. If you follow them online on Twitter and Facebook, they will send you special deals which you will only find out because of the social media.
You can follow Walgreens on:
11. Become a Newsletter Subscriber
The same is true about opting into Walgreens weekly email newsletter.
You will not only hear first about the offers, but some of the offers are only available to subscribers.
12. Print out Manufacturers Coupons
When you're on the Walgreens website, make sure you check out any manufacturers' coupons that you can print out and take with you to the store.
You can see the current coupons at Walgreens.com/Offers.
13. You Can Use Coupons on Sales Items
While it's great to use coupons on regular priced items, it's even better if you can use them on things that are on sale.
There are even websites that will do the work for you, and match up coupons with sale items.
For example, look at CouponMom.com for ideas.
Don't forget, you can use store coupons with manufacturer coupons, and even add Register Rewards to get the most for the least.
14. Get the Monthly Coupons
In addition to the weekly ads, Walgreens puts out its own monthly coupon book, which is usually near the entrance to the store.
In it, you'll find all sorts of discounts and rebates.
15. Free after Rebate
It can pay to look closely at each aisle, particularly in the hair care section.
You'll often find products with a "Try Me Free" sticker, which means you get the product for free after rebate.
16. Save Even More with Discounted Gift Cards
This advice applies to many different gift cards, not just Walgreens.
Did you know that you can buy gift cards at a discount, which is for less than the face price, and then use them to pay full value?
This is thanks to gift card sites such as Gift Card Granny.
When people don't want or can't use a gift card, they can sell them via the site for less than the face value. They get something for the card they couldn't use, and you get a great deal.
They may not always have Walgreens gift cards, so make sure you sign up to get an email alert when they become available.
17. Paperless Coupons
Nowadays you don't even have to find scissors in order to "clip" a coupon.
When you go online to the Walgreens site, you have the opportunity to load up your rewards card with the current deals.
When you get to the checkout, with a swipe of your card all the coupon savings are available. You don't have to fumble around looking for them.
18. Look at the Endcaps
Endcaps are the displays at the end of each aisle, and that's where (as I explained in our recent Sam's Club Money Savings Hacks post) most stores will put items they want you to pay particular attention to.
Some endcaps will have sale items, and others will have new products they want to advertise.
But you should look for the third type of endcap, which is the one that houses clearance items.
If you check your local store, you'll probably find that clearance items are usually put on the same endcap each time, so you know where to check when you shop.
19. Use Your FSA Money
When you have a Flexible Spending Account, you save paying taxes on money that you set aside for spending on healthcare items. But sometimes it's hard to know what items are allowed and which are not.
The answer is to shop on Walgreens.com, and you'll find all the eligible items are clearly marked.
What's more, if you spend more than $25 then you don't pay for shipping.
20. Order Prescriptions Online
It's just more convenient to order your prescriptions online.
And if you order them from Walgreens you won't pay any more for the shipping, as they ship free.
21. Look for Generic Medications
Most people know that when it comes to the generic medications vs name brand, the ingredients are the same.
We've all seen the adverts on TV, pushing name brand medications. But you can get virtually the same items in generic form from Walgreens, and save a lot of cash.
What do you think pays for the TV adverts?
Yes, it's the higher price charged for name brands.
As an example, don't bother buying 200 tablets of Advil for $16.99, but spend just $12.99 for 500 tablets of Walgreens generic ibuprofen.
Free Stuff at Walgreens
When it comes to freebies and samples, it seems like it comes down to the individual stores. So your best bet is to ask your local store.
However, there is one major freebie that all Walgreens stores offer.
Get a Free Blood Pressure Test and Consultation
You've probably seen the blood pressure machine at your local Walgreens. You can use it to check your blood pressure any time you're in the store.
But you may not realize Walgreens will also give you a free consultation along with your blood pressure test. So if you're not sure what the numbers mean, just ask for the consultation.
You can walk in, or schedule an appointment ahead of time.
Of course, if you have a problem you should check with your doctor. Even the comapny stresses that this test is no substitute for seeing a doctor. But it gives you a quick check, and will indicate if you need to take further action.
Final Words
As you can see, there is a host of ways that you can save more money at Walgreens.
Plan your shopping ahead of time, and see how much you can save.