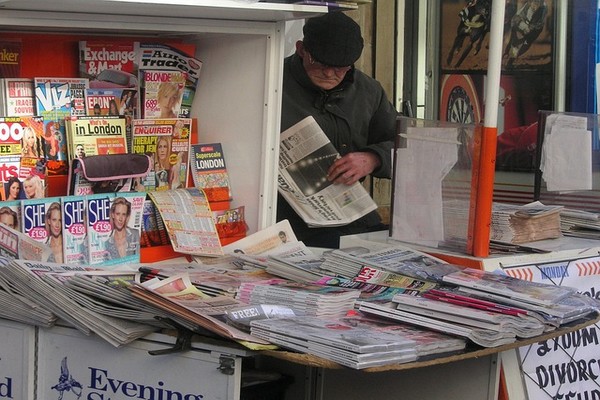 As you know, I'm always on the look out for easy ways of earning some extra cash.
Today, I'm going to share with you a great opportunity that involves one of the most popular women's magazines, the famous Woman's World.
There is no denying the enormity of the magazine industry. There are magazines for almost any topic you can think of.
Now, to keep these magazines going, week after week, they need a lot of content. And that's why there are thousands of writers who write for magazines.
That said, at some point, these stories and articles become too generic.
Need Extra Cash for Free? If you like getting paid for surveys, and are going to join only one site, I would recommend you choose Ipsos-iSay. Ipsos is the most fun and well-paying panel. Give it a try to see how you like it. It is free anyway!

Generic is what no magazine wants to be known for.
To combat the issue, many magazines pay their readers (yes, you and I who buy these magazines) for their personal stories. The Woman's World magazine does that too, and they pay you up to $250 cash for different kinds of stories and even pictures.
So, if you're looking to make quick, easy cash while having some fun, get your pen and paper ready to start writing.
Here are the kind of stories they are currently looking for:
Personal Story – $250
Send in a personal story and get paid $250. You can also get $100 for a heart warming story if it gets published.
Send an email to:  WWFeatures@WomansWorldMag.com.
Act of Kindness Story -$25
You can also share an act of kindness that you or someone else has done and get paid $25 for each published story.
Send an email to: CircleOfKindness@WomansWorldMag.com
Favorite Money-Saving Recipe – $25
If you are a regular reader of MoneyPantry, this should be right up your alley. Send in a money-saving strategy and earn $25 if it gets published.
Send an email to: MoneySavingRecipe@WomansWorldMag.com
Angel Story – $100
You can also send in an angel story and be paid $100 for it if it gets published.
Send an email to: Angels@WomansWorldMag.com.
"What makes me happy!" Story – $50
What makes you happy? Put it in a short story and send it in to get $50.
Send an email to: Happiness@WomansWorldMag.com.
Earn Free Cash Try Swagbucks, the famous rewards program that pays you for watching videos, taking surveys, shopping and more.

Funny Kids Story – $50
This is one that a lot of people can use. If you have a funny story about your kid(s), send in and if it gets published, they'll send you a $50 check.
Send an email to: LoveAndLaughter@WomansWorldMag.com
Baby or Pet Photo – $100
If you are a parent, I'm sure you can send in a few good picture of your baby. Pet parents (Yes, I did just say that. I don't "own" my dog, I'm her daddy – deal with it!) can also send in cute pictures of their 4 legged (or whatever number of legs your pet has) friends. Expect $100 for each published photo.
Send an email to: LoveAndLaughter@WomansWorldMag.com
Or mail it to: Love & Laughter!, Woman's World, 270 Sylvan Avenue, Englewood Cliffs, NJ 07632.
You can get more details by visiting Woman's World magazines official contact page.
Win $1000 Shopping Spree
By the way, while you are there, you may want to enter their $1000 shopping spree sweepstakes. It's totally free. All you have to do is enter your email address. Good luck.
Tips
When you submit a story or a picture, it becomes the property of Woman's World. They may be used later in any other medium.
Also, remember that they will not send pictures or stories back, so be sure to keep a copy for yourself.
Always include your full name and address, along with your phone number and email so they can get in touch with you and/or send you your check quickly.
Be sure to make your stories as unique as possible. They aren't looking for generic stuff. They want things that happen in YOUR life.
If you are good at writing, check out my article/list of 20 ways to make money writing articles.
Final Thoughts
I really think it's a great way to make some extra cash. Its fun! Plus, who wouldn't like to have their picture or name in a popular magazine!
Have you ever sent a story or picture to a magazine? If so, please feel free to share your story by leaving a comment below.