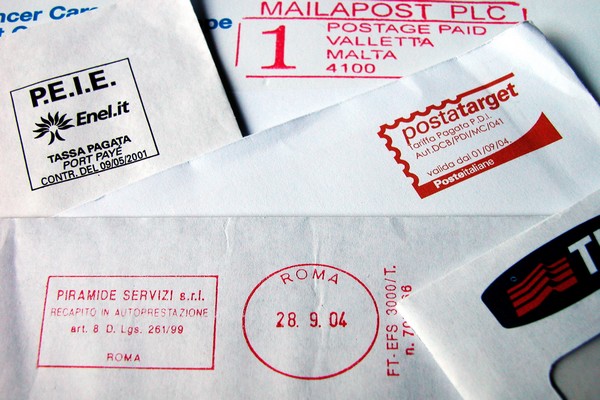 Getting paid for junk mails?
That sounds highly suspicious!
Why would anyone want to pay you for your junk mail or emails?
Well, as I explained in another post about Small Business Knowledge Center paying people to send in their junk mails, the main reason for it is researching marketing material and their effectiveness.
Gunderson Direct is a research firm that helps companies measure and improve the success of their direct marketing campaigns.
In order to do that, they pay people to send in their Junk mails, emails, as well as any interesting mail or email they receive.
Here is how it works:
You simply visit their submit page and fill out a form. This form basically asks you a few questions about the mail or email you are sending in.
Questions include:
Who sent you this mail?
This mail was sent to you as a: Consumer – Business Owner – Business Manager
Do you have a relationship with this company or organization?
How relevant was this mail to you?
Rate the offer (if present)
Rate the design
What did you like or dislike about this mail?
As you can see, they are basically trying to get a picture of the mail or email and whether or not it was effective as a marketing strategy for the company that sends it to you.
You will then have to take a picture of the mail or email and upload it with the form.
What about my personal information?
The company actually address the issues right beneath the form section, saying:
Take a picture or grab a screenshot of your mail submission. NotJunkMail.com will make every attempt possible to remove your name and personal information from your mail submission. However, we recommend you cross out or remove personal information prior to posting your mail to this site.
How much money do I get?
There are different rates for mail and email as follow:
Mail: You will receive $5 for every postal/printed mail.
Email: The pay is $3 per email.
Is payment guaranteed?
No!
Here is the deal, they are looking for certain kind of junk or interesting mails and emails.
There is no guidelines either on what specifically they are looking for, which is kind of weird. But I would think it's because they don't want to exclude any interesting mail or email just because they didn't include it in their guidelines.
How do I get paid?
All payments are made via PayPal.
When you are submitting the form, there will be a section to put in your PayPal email. Make sure you enter the correct PayPal email so you can get paid.
If your submission is approved, the screen shot of it will posted on their site, and you will receive the payment within 1-14 days.
The company also mention that they will remove your personal information and edit your submission if necessary.
Bottom Line
It's a bummer that they don't pay for every submission, but then again, it only takes a minute or two to submit the form. So to me its worth it.
It's almost like entering a sweepstakes, but the main difference is that your chance of being paid is much higher specially if you submit really interesting mail or emails you get.