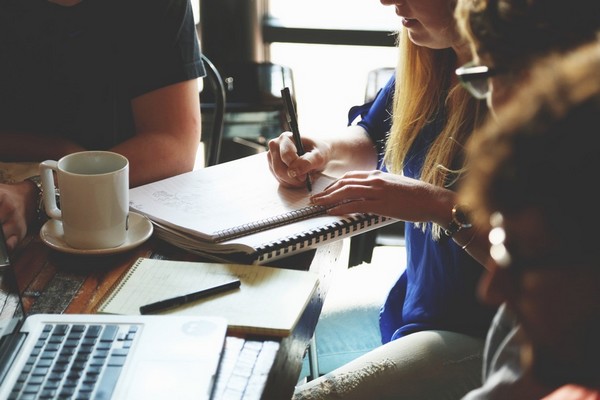 It does not matter how you call it, "sharing economy", "gig economy", or whatever else, what is indisputable is that it is here to stay.
And if you are willing, you can certainly take advantage of this sharing economy to earn some extra money.
Here are 20 ways you can make money in the new sharing economy.
1. Postmates: Deliver Stuff
Earning Potential: $25+/hour
Postmates promises to revamp the way transportation of goods is done. They put in place a team of local "transporters" (typically bikers, but also some using cars as mode of transport) to zip around town to transfer goods.
The result is shorter delivery time and lower courier fees.
Need Easy Extra $300+/Month for Free?
KashKick
: Get paid directly into your PayPal for watching videos, surfing, shopping and more.
Join KashKick Now!
InboxDollars
: Paid over $57 Million to members to watch videos, take surveys, shop and more.
Get $5 instantly!
Branded Surveys
: Get $1 instantly just for joining for free. Plus get paid within 48 hours by PayPal!
Join Branded Surveys
First Opinion
: Get paid up to $10 per survey and $300 per virtual focus groups!
Join Now!
Swagbucks
: Get paid to watch videos, shop online, take surveys and more.
Join now & get $10 instantly!
Of course, if you are confident about the local geography, you might want to the advantage of your riding skills here and make some money in your down time.
The company claims you can earn up to $25+/hour.
2. Instacart: Shop/Deliver Groceries
Earning Potential: $20 an hour
Instacart is a grocery delivery system where people pay to have their grocery delivered to them.
You can sign up as a delivery person for free and get paid to deliver groceries to local families.
3. Bridesmaid for Hire: Hire Yourself out as a Bridesmaid
Earning Potential: $100 – $2000
It happens often, bridesmaids back out, they need people to get the party going
Bridesmaid for Hire will hire you to be a Bridesmaid at someone's wedding.
You get to have all the fun of being in a wedding without the stress of attending your own friend's wedding as a bridesmaid. And, you get paid for it!
Here is one lady who makes good money hiring herself out as a bridesmaid.
4. LandToHunt: Rent out Your Land
Earning Potential: You set the price
In case you currently own a piece of land that you have no immediate plan for, LandToHunt can provide an interesting proposition.
It lets you rent your land to hunters.
You get to name your price, scrutinize who gets to come to your property, draw the boundary where hunting stops (you may also choose to declare zero access to any particular parcel of that land), and also the timing where hunting is supposed to commence and stop.
Furthermore, you have complete control on the types of wild life to be hunted down. If this is your first experience in using your land this way, LandToHunt can assist on all of the above considerations.
To make sure you get a fair deal, ask to be shown similar property that has been used for the same purpose, and compare their rates.
5. Vayable: Be a Local Tour Guide
Earning Potential: $50 to $300 an hour
I wrote about Vayable a while ago.
Vayable is a site that matches travelers with locals who want to make money giving tour guide in their local area.
Since locals usually know their town better than anyone else, the service is becoming very popular.
You can actually make good money as a local tour guide with this company.
6. CameraLends: Rent out Your Photography Equipment
Earning Potential: Varies
Is your camera that you spend a fortune on getting dusty because you bought it 6 months ago, used it for a few days and forget about it?
Well, don't feel bad. Now you can recoup all or some of the original cost by using a site called CameraLends.
It lets you rent out your camera and other photography gear to locals for a fee.
They do all the work for you in exchange for a 10% to 30% commission.
You can easily get back the money you spend on your gears especially in cities where the site has more users so you can finally stop feeling guilty about paying hundreds of dollars for your camera and using it once!
7. ParkingSpotter: Rent out Your Driveway
Earning Potential: $10 to $50 a day
If you have a parking space that you don't make much use of, get ParkingSpotter.com to advertise that spare space for free.
The company will match you up with people who need parking space in your area.
You can work on a longer-term arrangement like weekly or monthly basis in order to derive a more consistent income for your seldom-used space.
8. RentAFriend: Hire out Yourself as a Friend
Earning Potential: Anywhere from $100 a weekend to $8000 a month
If you have time to spare, you can keep someone company and make some money at the same time.
RentAFriend is a site that helps you rent yourself out to people looking for strictly platonic companion for a day or night.
Activities could include anything from seeing a movie together, playing a round of gulf, and having dinner to teaching cooking, attending a party, and so on. Nothing romantic, just a casual hang out.
You can read more about RentAFriend here.
9. Tagvenue: Rent out Your Space for Events
Earning Potential: You set the price
People are always in search of one-of-a-kind spaces for their events – in the UK, Tagvenue is the place to find them.
Earn some extra money off your unique venue by renting it out for parties, meetings, film shoots or other events. What's not to love about leveraging the space you already have to generate additional income?
10. Turo: Rent out Your Car
Earning Potential: From few hundred to few thousand dollars a month
If you fly out of town often, you want that convenience to drive in and out of the airport hassle free. And safety is important. With Turo, you can get a covered parking space at the airport with guaranteed safety assurance.
Turn it around, let's say you have a car that you seldom use. Take the above mentality of what a frequent flyer looks for, you bet there will be good demand on your car.
You can list your car with Turo and earn anywhere from a few hundred to a few thousand dollars a month.
Your car is covered up to $1 million for each trip, and each traveler is prescreened, so you and your car are safe.
11. Uber: Drive People Around
Earning Potential: $20 to $75 per hour
Uber means the reality of working as a cabbie without being hired by a taxi company.
This was unimaginable just a decade ago. But now this new way of driving people around can fetch you up to $75 (and sometimes even more) per hour, some claim to easily make $1,200 per week!
The caveat is that you need to have a car under your name, and that car got to be manufactured in 2005 or later.
Uber has a weekly payment scheme, so your deserved earning is never deferred more than one week later from the time you pick up your last fare!
12. Yerdle: Sell Your Used Items
Earning Potential: Varies
Yerdle is more like an online marketplace where you can trade goods of all sorts.
You can find pre-owned vinyl records to secondhand bicycles.
I think this site works well except that you have to use Yerdle proprietary credits to facilitate transactions. But they do give up 250 credits for new registration, so that gives extra motivation to sign up.
As you consign more no longer in use stuff over here, expect your credits to grow.
13. JustPark: Rent out Your Garage/Driveway
Earning Potential: $10 to $30 a day
Have a spare parking space on your driveway or in your garage?
List it on JustPark and get paid when it gets used.
14. Dog Vacay: Pet Sit
Earning Potential: $20 to $100 a day
This is the Airbnb version for dogs.
DogVacay helps pet-owners find pet-sitters.
To become a service provider, applicants have to go through vetting exercises (including phone interview) to determine his or her suitably.
If you have no qualms in letting dogs run wild in your living room, you stand to make about $50 a night (rates are dependent on factors like breed of dogs).
15. Spinlister: Rent out Your Bike
Earning Potential: $10 to $100 a day (or more depending on your bike and location)
Spinlister is a peer-to-peer market place for a certain category of sports equipment you can ride – bikes, snowboards, skis, etc.
If you own some of these stuff, you can list them on Spinlister and make money by having other people renting them for a few hours, a day, a weekend…
16. Lending Club: Lend Money
Earning Potential: Average of 7% to 10% return
Lending Club is a peer-to-peer lending marketplace where you can barrow or lend money.
The return on your investment varies based on the rating of the loan you go with.
Some people are getting much better returns on their investment by using peer-to-peer landing rather than the traditional investment options.
17. Getaround: Rent out Your Car
Earning Potential: Average owner makes $6000 a year (according to the company)
With Getaround, you either put your car out for people who need to go around, or you take the car available to places you want to go.
If you are the one who is going to rent out your car, you state your preferred rental and Getaround will take care of administration work and payment.
It's an easy way to make some extra cash when your car is not in use.
18. Zaarly: Do Various Gigs
Earning Potential: $25+/hour
Zaarly is basically a "middle man" kind of website where small business owners and individual can list their services (cleaning, lawn care, painting, etc) and are matched with locals who need their service.
19. Poshmark: Sell Used "Fashion"
Earning Potential: Varies
Poshmark is exclusively dedicated to ladies fashion. You can sell your unused clothes here. Items must be gently used.
20. Lyft: Give Rides to People
Earning Potential: $35+/hour
Lyft is like a competitor to Uber.
The advertisement also touts that driver can make $35 in an hour. And the company lets you keep the tips.
They also publish the Prime Time pricing as a guideline for drivers (this is especially helpful in cities where there are multi-tier surcharges scheme during peak hours).
The company requires you to own a four-door car with room for five adults.
The cars need to be made on or after 2003.
21. HomeDine: Make Homemade Meals Update: No longer in business
Earning Potential: Varies
Are you a stay-at-home mom who has good recipes and loves to cook?
Do you think of yourself as a good chef?
You can now make some spare cash using your home cooking talent with this company.
They match up dinners who like to try homemade meals rather tan the same old restaurant food with people who have a talent for making homemade food.
22. Sidecar: Deliver Stuff – No longer in business
Earning Potential: $25+/hour
SideCar is a rather unknown company (to most people) that pays you for delivering things to their clients.
Sign up for free, get notified of new delivery opportunities near you, pick up the item (s) and get direction, drop off and get paid.
The Sharing Economy Is Here to Stay
The sharing economy is here to stay and it is going to get even stronger.
So it would be smart to adopt and use the new opportunities created by this new economic landscape to help your bottom line.
I'd love to hear from you if you have used, or are currently using, any one of these options to make money on the side. Please share your experience in the comment section below.
Save