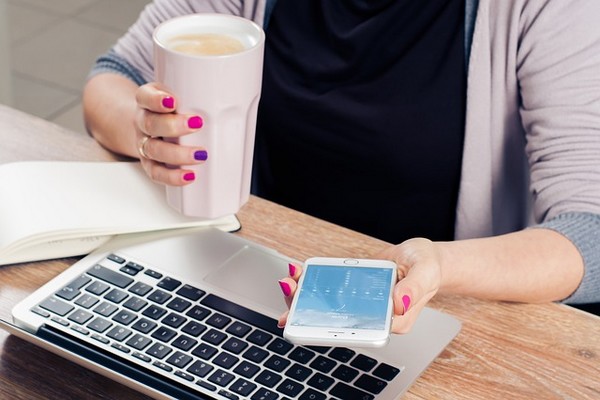 Being a full-time mom and staying at home all day to be with the children is hard as it is.
But for a lot of families, the financial blow of not being able to work is a much bigger issue.
Thankfully, there are tons of legitimate work at home jobs for moms that can relieve the stress associated with being a jobless stay at home mom (or dad, for that matter.)
Some of these opportunities can even be turned into solid income-producing side businesses.
Here are a few awesome low-cost business ideas for stay at home moms:
1. Dog sitting
Rover.com is a venue where dog owners can find people who are willing to take care of their pets for a fee.
Register and fill out the details needed for your profile and indicate your desired rate.
It is best for mothers who live in a city that has an adequate number of residents to find a business venture. One can possibly make a couple of hundred dollars in a month by dog watching.
In addition, you may also want to check DogVacay.com
2. Babysitting/Daycare
Use your experience as a mother taking care of her kids to make money.
Why not offer to watch your neighbor's children as you look after your own kids?
Basically, you will need a driver's license and a clean, untarnished driving record.
You can offer to fetch the children after they are done with school and take them to their after-school activities such as sports activities then drive them back to their houses.
You can also include preparing healthy dinner and snacks, as well as some small cleaning and tidying chores in your offered services for parents.
3. Reselling vintage goods
Don't be surprised to find out that there are many people who are looking for vintage goods on the internet.
Try searching in thrift shops, yard sales, consignment shops and estate sales to shop for old items that people are interested in buying.
Put these items on sale on eBay, Etsy and any other sites like it.
4. Doing odd jobs
You can offer your services at TaskRabbit.com, and you can find that there are those who need help in various tasks such as entering data in a database, delivery of balloons from the store to someone's house, for example.
TaskRabbits or those who offer their services at TaskRabbit submit bids for a particular task for a fee and get paid after the task has been completed.
You may take on some tasks as a Rabbit like buying the grocery for others and do the shopping when you buy your own groceries.
5. Secret shopping
There are big firms who are in need of people who are consumers themselves to go into a shop and check out how the products are placed on the shelves of these shops.
There are different applications such as Rewardable and Gigwalk that allow mothers to check out the displays on the shelf in exchange for a couple of bucks.
Do not expect to be paid very high for this task as these companies only pay a few dollars. But keep in mind that this task is not at all difficult nor is it time-consuming.
Consider that if you have to go to Home Depot, then you might as well take a photo of the Rustoleum display and get paid $4.
You earn a couple of dollars without exerting so much effort and without spending additional time for the chore.
You can get your pay for secret shopping through PayPal.
Here is a list of other money making apps.
6. Office and technical work
You may want to check out Odesk, and Elance for some work as these platforms are perfect for those who want to work virtually.
If you are well versed with some programs such as PowerPoint, Photoshop or can do some data entry jobs and any other office related tasks, then you can go online and search for such tasks when you have your free time.
Keep in mind that there are many contractors who are selling their services that result in lowering the pay for these jobs.
7. Freelancing
There are plenty of freelance tasks that you can take on.
Some examples of these tasks are researching, translating, editing and designing.
Doing freelance work allows everyone including stay at home mothers like you to maximize their skills for a fee while giving freelancers flexible schedules to work and manage.
The salary for tasks as a freelancer may vary from one project to another.
You should also take note that the earnings may not be stable. But of course, freelancing gives parents the option to stay at home and make a career, and continue practicing and sharpening their skills that can be useful when they decide to go back into full-time employment after a couple of months or years.
You may want to check out Freelancer.com as this platform has many listings of tasks that can be done at home for a fee.
8. Virtual assistant
The job of a virtual assistant is to assist a professional by performing various tasks day-to-day such as responding to some correspondence like emails, bookkeeping, and designing of websites.
Being a virtual assistant provides a stable source of money since virtual assistants typically maintain a long-term business relationship with their clients. But being a virtual assistant may not give you too much flexibility in terms of hours compared to other stay-at-home freelance jobs.
If you are keen on finding a post as a virtual assistant, then you may want to check out VirtualAssistants.com—a platform that hooks up firms and virtual assistants.
9. Stylist
Are you into fashion and have the knack for putting together outfits and accessories for other people?
If yes, you may want to visit StitchFix and maximize your love for mixing and matching clothes and accessories.
You will need to leverage on this online system to make boxes for clients according to the fashion profile they have provided.
10. Online tutor
Good at math, science, or any other area? Why not use your knowledge to tutor kids online and make money along the way?
There are plenty of online tutoring platforms that are seeking qualified online tutors such as Tutor.com, Tutorvista.com, and Udemy.
Online tutoring service firms want freelance tutors who can assist students with their school work during their free time for a fee.
These platforms will take into account your available time for tutoring and your expertise and hook you up with students that will benefit from a one-on-one tutoring approach
Bonus: Direct sales
These home-based businesses that are handled by women have greatly transformed in the last few years. Remember how the "Avon calling" and Tupperware parties were once the home based businesses of the ladies? (But hey, these businesses still exist).
At present, women including stay at home moms can sell various goods (perhaps you are employing this technique) through several social settings.
Of course, direct sales demand some outright payment scheme for the products, but those who are gifted in the art of selling can earn good money from networking selling.
Plus, there is another advantage in direct selling…
Stay at home moms can have the company of grown-ups and mature conversations and networking with other adults with direct selling.
If you are good at networking and have the gift for marketing, then this can be the most suitable work from home venture for you.
Still thinking of what to sell?
Why not check out Directsalesmoms.com to start searching for the perfect business home based venture?
Where else to find jobs for stay at home moms?
If you are a stay-at-home mom looking for work that you can do within the comforts of your home, then I suggest that you check out the links below.
FlexJobs.com: FJ is considered a market leader in job search industry and has a wide range of telecommuting jobs.
WAHM.com: This site has an active forum and provides listings of open jobs that are concentrated on the needs of mothers who want to find work that they can do at home.
MayBrooks: This is a job board that has job openings in certain cities that offer flexibility for mothers. Take note that the jobs often posted involves child care such as Content Producer for a Venture Capital Firm can be " competitive" and " demanding" but "most of the work can be done remotely." MayBrooks also has lists of jobs that are part-time only and "returnships" for mothers who are gearing towards going back to the workplace after quitting work to take care of their families.
Conclusion
The thought of working while being a full-time stay at home wife and mother may sound intimidating.
But with the right amount of imagination, parents regardless of their background can find work while happily fulfilling their tasks as a full-time stay at home parent.