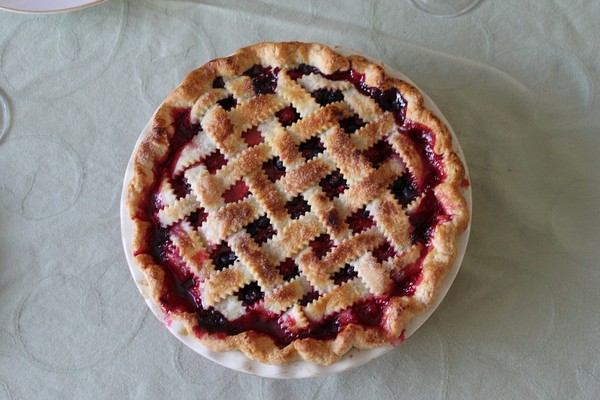 When I first flew the coop, my father gave me a recipe to follow to determine how I could afford to spend on things.
That's when first I assumed everyone did it this way.
I was fresh outta college then.
And that assumption stayed with me nearly eighteen years after—whew.
Ha! Naive or what?
Financial Recipe
Now the ingredients of my father's recipe were awfully simple because it only took him a moment to tell it to me.
Need Easy Extra $300+/Month for Free?
KashKick
: Get paid directly into your PayPal for watching videos, surfing, shopping and more.
Join KashKick Now!
InboxDollars
: Paid over $57 Million to members to watch videos, take surveys, shop and more.
Get $5 instantly!
Branded Surveys
: Get $1 instantly just for joining for free. Plus get paid within 48 hours by PayPal!
Join Branded Surveys
First Opinion
: Get paid up to $10 per survey and $300 per virtual focus groups!
Join Now!
Swagbucks
: Get paid to watch videos, shop online, take surveys and more.
Join now & get $10 instantly!
Expenses were broken into weeks of the month:
One week's gross salary equaled one month's rent or mortgage.
Another week equaled a car payment and miscellaneous items (shampoo, clothing, makeup etc).
The third week equaled all utilities and food.
The last week's salary was for savings.
Eating a Slice (Purchases)
Easy-as-pie, yes sirree.
So, my pie (cherry actually since that's my favorite) is always quartered into fours right from the get go.
Then each quartered slice is slit again when a bite of that section is desired to pay for something.
S-I-M-P-L-E!
New Ingredient (New Saving Trick)
But you know my learning to cook and bake then consume my pie changed some ten years ago when I added a surprisingly small ingredient to it.
That ingredient was a small trick to hide money in plain sight.
And I learned this from someone I didn't like very much but in that one fleeting moment when she said it to me she became my best friend in the whole world.
Mind you this tidbit tip forces you to keep accurate checkbook logs and habits.
This trick—just round cents up to the whole dollar for all expenses made.
For example, your trip to the grocery was $51.22. In your checkbook put this actual amount under the debit column. Then bring over $52.00 to the side total column (you've rounded up to the whole dollar)—easy-as-pie. So now you've logged you've spent .78 more than you actually did, so are setting aside .78.
And do this for every expense. Hiding these cents adds up. And the amounts are so small, ya never notice not using them.
This trick helped me to save $600 since last fall—giddy-up.
A` La Mode (Deeper Saving)
Now, I do take that easy-as-pie savings and put it somewhere to percolate with interest too.
Gotta keep that easy-as-pie money savings going for sure,—ya know?
First Baking Attempts (Initial Spending-part I)
Back in the day, I first lived off of two weeks' salary, saving all of my other two weeks' checks.
And yes, I am thrifty.
My natural frugality shone through like a beacon in the night by paying all my living expenses with two weeks' salary.
But ya know, as a little girl when my Dad gave me a Mounds bar as a treat I'd save one of the two bars that made up the Mounds candy bars for later while my brother wolfed his down in a nanosecond.
Yikes!
I always saved some for later, though; when I knew I'd want more.
And well I'll be darned if I don't still function like that three decades later—LOL.
First Slices Eaten (Initial Spending-part II)
So, I wonder if that's not how I came up with the view of pie (cherry pie of course) whenever I need to determine if I should buy something—anything really, or not.
In my mind, I actually saw (and still see) a silver tin with a portion of pie missing, its red syrupy liquid spreading out from the exposed pie center amidst lumps of cherries clumped together between thick crusts; makes my mouth water just writing this.
While I'm looking at the pie I don't really see sweet, get-your-mouth-watering, ready food. What I see is if there's something there for me to delve into. The pie being how much money I have of course.
And to follow if there's enough pie to have the slice size I want?
Simple.
Knowing the Size of Your Pie (Dollar Awareness)
Now this does make you have to know how much you have—and all the time.
Soooo, maybe not soo simple.
I always assumed everyone knew enough to always know this too.
Okay I am truly naive, I see that now.
But this particular assumption died amidst college and finishing basic and MOS training for the US Army Reserves. That was a growing up experience to say the least; also one of best times of my life.
And while I saw this then I was still utterly floored when the real estate market dropped along with the economy and learned so many people allowed themselves into mortgages they couldn't afford even before the dive in the economy.
For me, puzzling was the word that came to mind back then.
Okay, now I hear the voices of zillions in my head saying the cost of living makes it totally impossible to save, let alone keep afloat now-a-days.
Well … I don't buy it (no pun intended). My head's just about full of these screechy whiny voices too. But my little peep of a voice barrels over with the words easy-as-pie ingredients in that piece of pie tin.
Satisfied Eating (Under-spending)
But maybe I should also say this.
You see, from the beginning, I didn't follow the mainstream when spending what dollars I earned.
Once I got my first official professional job, I didn't go out and get that mortgage.
I didn't go out and get that new car.
I didn't go out and use my charge card.
I rented instead.
I emptied my savings and bought a $3,500 Pontiac T-1000 stick shift (although I did borrow $500 from my folks to keep my checking account open and then gave my first paycheck to my folks in its entirety).
I always used cash when buying and paying bills (I didn't even write checks until two years later. Really.)
My one charge card was for emergencies only.
Now of course, with the rise of electronic forms of paying I do use my card when buying online.
But always know that a piece-of-pie to pay the card with is there if I've used my credit card instead of my debit card.
I did it this way because the thought of beholden to someone sent my tension level to the moon.
At twenty-three I couldn't imagine putting myself into positions that forced me to be under someone's thumb; be it an employer or creditor or an enemy for that matter.
No way, hosay!
The imaginary sweat beads that formed on my forehead then ran down my face as my heartbeat sped up to uncomfortable hammering, well who'd do those things?
Silly me, most people do it that way for some funny reason.
Learning How to Bake with Finesse (Healthy Payout Manner)
Piece-of-pie and easy-as-pie money habits seem easy to me to learn and/or adapt.
To me having a simple or favorite object in one's head that symbolizes money or rather the amount one has, is quick and reachable to help determine if one should buy something or not.
And again, that includes necessities!
And yes, I've done without a necessity or two since I left that professional job (well before the economic spiral downward—like less food (really) and no TV (none, zilch)).
And that easy-as-pie way to hide cents in one's checkbook seems very reachable to me.
Doing without those cents has been so painless, it's not funny. Not to mention how breathlessly reachable it's been to do.
I would think that if one didn't know of this way to save til now and maybe not having a good track record keeping the logs in one's checkbook; one would strive to learn to do so to use this easy-as-pie method of hiding cents in plain sight.
Wouldn't you?
Always Having a Slice to Eat (Leftover Money)
Back in the day, when I flew the coop for good, I never imagined that my father's voice speaking just two simple sentences and the picture of a cherry pie in my mind would mean me surviving or not.
Now, how I acquired the habit of saving one of the two mounds bars for later, well I guess delaying some gratification seemed totally doable back then—easy-as-pie!
Harriet Clifford lives in Kitty Hawk, NC and writes about health, mystery romances and creative nonfiction. She has a bachelor's in computer systems, a nc massage and bodywork license, and a writing certificate from LongRidgeWriters Group.