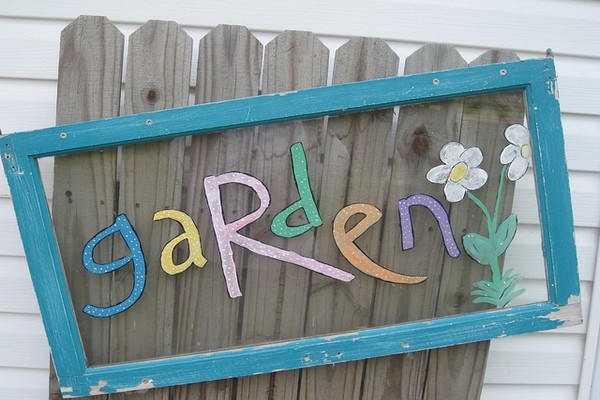 Do you have a young kid who is looking to make money?
Giving a kid an allowance is a good way to teach them the value of a dollar, but sometimes children are looking for a little more moolah.
Thankfully, there are tons of jobs for teens to do to make some extra cash. I have actually talked about a few websites for kids under 18 to make money.
If your kid is 9 or up, I've got some suggestions for jobs that they can do!
These are ideas good for not only 9 years old kids, but also kids age 11, 12, 13, 14, and even 15. Heck, some of these are ways adults make a living.
The pay will obviously depend on different variables and the demand for jobs in your area.
Need Easy Extra $300+/Month for Free?
KashKick
: Get paid directly into your PayPal for watching videos, surfing, shopping and more.
Join KashKick Now!
InboxDollars
: Paid over $57 Million to members to watch videos, take surveys, shop and more.
Get $5 instantly!
Branded Surveys
: Get $1 instantly just for joining for free. Plus get paid within 48 hours by PayPal!
Join Branded Surveys
First Opinion
: Get paid up to $10 per survey and $300 per virtual focus groups!
Join Now!
Swagbucks
: Get paid to watch videos, shop online, take surveys and more.
Join now & get $10 instantly!
Jobs for 9 Year Olds
Here are some of the best ways and jobs for 9 year olds (that pay well) to earn extra money
1. Help with scrap-booking
A scrapbook is a nice, cheap way for a person to organize some of their favorite memories. Many people used to find joy in doing it themselves, but in the age of digital photos, scrapbooks have become an unusual novelty.
You can capitalize on this by offering to help your child as a scrapbook constructor. Offer to take someone's pictures and cut them out, and your child can arrange the book (you can also let your child do the whole thing.)
If someone doesn't have physical pictures, you can even offer to pull pictures from their social media accounts and make a scrapbook!
A scrapbook made by a child is a novel idea, and you can probably get a lot ordered around Christmas.
2. Sell framed flowers
Similar to the previous option, this is a good way to make something which is cheap and easy, but also lucrative and interesting.
Your child can go flower picking and if you provide frames, you can sell the flowers inside the frames.
Do your best to make it presentable, because it is otherwise a very easy product to sell!
Consider selling these online in places with lots of parents.
3. Help with computers
It sounds a little crazy to say, but the chances are that your 9 years old might be more "techno-literate" than anyone in your whole family (unless you're a millennial!). Your kid may even be able to run a small computer-based business.
If this is the case, you can help your kid connect with people who are looking for a low-stress way to learn about computers and such.
Kids who are a little older might even have learned fast typing skills and can help type up emails. If you're young, the money in transcription can be huge!
4. Selling drinks/Lemonade
This option is another classic that springs to mind when you think of children earning money.
Running a lemonade stand is cute, but it can also teach kids valuable lessons about business; at the very least, they'll learn how to deal with change, but they might also learn some things about customer service and pricing.
Encourage your child to run a lemonade stand with your supervision to help him earn money and experience.
And the money can be used to help different causes you and your family care about, further teaching your kid values you hold dear.
I love the story of Alex's Lemonade Stand. Alex's Lemonade Stand Foundation, an organization that has been raising millions of dollars to fight childhood cancer, started when a little kid named Alexandra "Alex" Scott, who was diagnosed with childhood cancer, set up a front-yard lemonade stand to make money to give to doctors to help them find a cure.
If you haven't read her story, be sure to take a moment to read her story and learn about her foundation. It will bring tears to your eyes, guaranteed!
5. Helping around the house
If you like, you can also bill this one as "housing management."
The basic idea is the same: your kid can get paid to do low-strain tasks for people, especially those who are headed on vacation.
See if your neighbors or friends need someone to feed their cat, or water their plants, or something of that nature.
If your kid gets the work, make sure you get the "customer" to sign a reference– it'll help your child win more clients!
6. Cleaning
That's right, young or old alike, almost nobody likes cleaning. Especially as people get older, it becomes more and more inconvenient to bend over and clean little nooks and crannies.
That's where your kid comes in!
A child has no problem crawling around under tables/between furniture, so help them run a little business where they do just that.
Charge cheaply and you'll get even better business because everyone wants cheap cleaning. Plus, it might help to give your kid a positive connection with cleaning. Every parent's dream!
7. Help run a garage (or yard) sale
Many adults have considered holding a garage sale but never find themselves with the time.
If your child is capable of taking on a more significant task, then they can advertise their services as a garage sale host.
Chances are that your child will only be hired on as help, but if the adult offers to let the kid run it, make sure your kid is prepared (it's probably best that this is a "labeled prices" sale!)
You can also have your kid run your own successful garage sale, but beware… People are known to steal or haggle at garage sales, and your child might not be prepared to handle that.
8. Be a dog walker
There's something fortunate that both kids and dogs have in common: they're both full of energy!
Children and domestic animals have less to worry about than anybody, so your kid working as a dog walker is a natural choice.
If it's OK with your child, consider trying to organize this schedule around the time they kid out of school– kids are known to have a lot of energy at this time, and it might help tire them out for later!
9. Offer a "pet-sitting" service
Pet sitting business can have a little bit of overlap with the house maintenance services and the dog-walking services.
If someone you know (or who lives near you) is in need of someone to watch over their pet while they're busy, your kid is a perfect candidate!
Usually, people only ask others to watch their pets when they're on vacation, but there are some particularly busy pet owners who might want their animal to get a little bit more attention during the day.
If your kid loves animals, this can be a great way to earn money. But do beware– sometimes animals can behave in unpredictable ways!
Other Money Making Ideas for Kids
In order to include as many opportunities as possible, I will be updating this list as I think of /find other ideas. Please feel free to give us your suggestions by commenting below and I will update the list using your suggestions as well.
For now, here are a few other ways kids age 9 and up can make some extra cash.
10. Read for the elderly
Nobody is quite so fond of children as the elderly. If there are any retirement homes in the area, consider helping your child contact them and work out some kind of book reading deal.
Not only will those encourage your child to read, but it will also teach them about business and networking while they're young.
For the best results, help them make little business cards to legitimize their business.
Of course, your kid should be a good reader; otherwise, they might want to try some of the other options on this list.
11. Be a "mom helper"
9 years old is probably a little too young to start babysitting since you might still be hiring a babysitter for them! But that doesn't mean that they can't be a 'mother's assistant.'
Basically, the idea behind this job is that your kid will be an "at-home babysitter," like an organized playdate, that will watch over the kid while the mother is busy with other tasks.
This is a particularly desirable job since it allows both children to socialize while freeing up time for adults.
You probably can't sell this service to your friends, though; they'll be wondering why they have to pay for a playdate!
12. Working on the yard
This one is probably one of the first things that come to mind when you think of ways that kids can make money around the neighborhood. However, a literal 9 years old might be a bit too young to push a lawnmower around.
If your kid isn't at that age yet, they can always offer to do other things like helping to tend a garden, pulling weeds, or raking leaves.
Final Thoughts
Ultimately, helping your kid establish these connections and start learning the ropes about money is just a matter of getting out and doing it.
It's good for your child to know, not to mention teaching them the value of a dollar.
It might also be a way for them to earn an allowance without you having to give it to them!
If you want to do some kind of activity that isn't on this list, feel free! It's all about seeing something that can be done by either kids or adults and undercutting the price of the professionals. Give it a try and your 9 year old can be making money within the week!