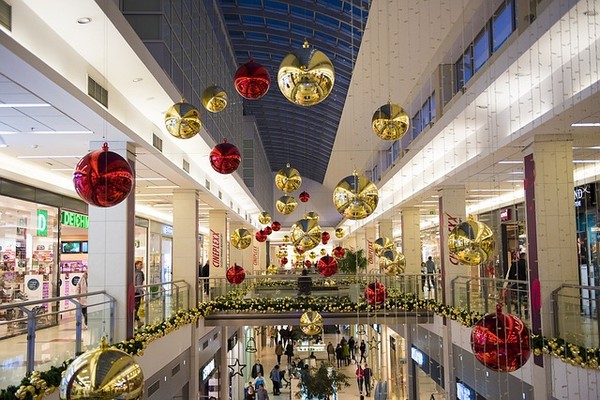 Certain times of year are famous for being leisurely and relaxing. We're all familiar with the idea of a lazy day by the fire in winter, or a day in the sun during the summer months.
But if you're someone who wants to make some extra money, this is actually an ideal time to get some extra work in!
Need Extra Cash for Free?
If you like getting paid for surveys, and are going to join only one site, I would recommend you choose Ipsos-iSay. Ipsos is the most fun and well-paying panel. Give it a try to see how you like it. It is free anyway!

If you already have a day job, this is a perfect time to make some supplemental income, especially if this is a day job that gives you time off for the holidays.
All those other people who are taking a break and relaxing are going to be willing to spend some extra cash, which can translate to profit on your end.
I've listed a few ways below that could help you make some extra income during this holiday season:
Offline Options
Let's start with some ways you can make money face-to-face.
1. Being a Part-time Caterer
It's never a bad time to work around food, is it?
If you are handy in the kitchen, you might want to consider marketing your services as a caterer.
Of course, first you should read up on the rules and regulations for such a service in your area– working with food means health regulations, and you don't want to overstep your local ordinance.
Catering is an estimated $7 billion a year job, so you can imagine that there is a market out there for a handy caterer.
It's recommended to tap into your social networks to spread the word when you're getting started.
2. Babysitting
Watching over someone's children for them is an ages-old way to make money, provided that they trust you.
Babysitting can be a position with a lot of demand, because a lot of unexpected things pop up, especially for parents.
Care.com is a website that will help you look for this type of work and build a profile to encourage new customers of your legitimacy.
Earn Free Cash
Try Swagbucks, the famous rewards program that pays you for watching videos, taking surveys, shopping and more.

3. Working Delivery
If you've got a strong back and the ability to hustle a little, the holiday season is a fantastic time to look for employment as a delivery man (or woman!)
With the growth of online marketplaces like Amazon and eBay, there are more products going more places than ever before.
Delivery jobs can have a pretty flexible schedule, provided you're up to the task.
There are always companies like UPS and FedEx, but you should also look into local companies.
Florists and caterers always need delivery services too, and if you're a whiz with all your local streets and byways, you could make an invaluable asset to them.
4. Work Assembling Toys
Alright, I bet you've never seen this suggestion before.
Many retail chains, especially kid-friendly ones like Toys "R" Us, actually need people to construct their toys for them!
If you have any abilities to construct things, this can be a pretty good option for some extra employment.
You can look for these jobs on careerbuilder.com.
More of these jobs are available in the winter holiday season, so you can get a feel for working in Santa's workshop like never before.
5. Become a Secret Shopper
If you've never heard of this job before, a secret shopper is someone who is paid by a company to go into an establishment and pretend to be a normal customer.
While you're there, you discreetly assess the quality of their service, their adherence to standards, their maintenance, and anything else your employer asks you to look out for.
If you've ever heard of a health inspector who eats at a restaurant like a normal customer, this is the same basic principle.
Companies like Coyle Hospitality, North Fork Research, and Certified Field Associate offer this type of employment.
6. Ferrying and Driving Services
If you have a relatively new car (2004 or older,) you can look for work as a driver through Lyft or Uber, or you could even check Craigslist for driving gigs.
And since the holidays are the busiest travel time of the year, you should be able to find someone who needs a ride somewhere in the winter months.
This is a better option for people who live near cities, of course, but there still might be work in your area otherwise.
7. Doing Odd Jobs
This is probably the most basic way to make extra money.
You can find odd jobs by browsing the "Gigs" section of your local Craigslist ads.
You can also sign up for a website like Task Rabbit (must be over 21) and get assigned to odd jobs in the area.
This is probably the most ideal if you live in a population-dense area, because the jobs are going to be farther between for a small town.
8. Working a Seasonal Position at the Mall
What do the young and old have alike?
Well, lots of things, but in this case, they both seek temporary employment at the mall during the holiday season.
It's estimated by the National Retail Federation that about 500,000 jobs open up in retail positions for the holidays, and you can bet those jobs aren't only for teenagers. There is work for all ages in retail positions, and even those who have trouble standing for extended periods of time could work as a greeter or a gift wrapper.
To look into these positions, I'll direct you again to careerbuilder.com.
9. Work a Temp Job in Data-entry
If you have any skills with a computer, there are probably jobs in data entry out there for you.
These could be skills in Excel, or typing skills.
Offices are hiring people to do little tasks at most times of year, and if you want, these positions could even lead to a full-time job.
Try a website like Manpower to search around for temporary positions in your area. After all, temping in offices is one of the most rapidly developing job sectors right now, so it's better to get looking sooner.
10. Help People Get Ready for the Holidays
Another option is to help people with their holiday chores.
For example, around Christmas, you could put an ad on Craigslist offering to hang lights and other decorative items for a fee.
11. Do Seasonal Chores
Many of our holidays coincide with the natural events and weather patterns that call for extra work for many home owners.
Around Halloween is a great time for a leaf raking business. During Christmas you could shovel snow out of driveways.
12. Craigslist Entrepreneur
Craigslist's free section is a gold mine!
There are tons of truly good stuff that people just want to get rid of for some reason. All you have to do is pick them up, clean them up, and sell them back on Craigslist, or even eBay.
Sometimes you can find perfectly working appliances for free. Those call for nothing but a good cleaning, and they can fetch you an easy $100 to $500.
You can also pick up wooden items for free, turn them into something better, or simply paint them, then sell them on Craigslist.
There are tons of opportunities here. You just have to be willing to put some effort into it.
Online Options
It's possible that you prefer to do work on your computer, or you have a circumstance that makes it more convenient to work from home.
Luckily, there are options for that too!
13. Taking Surveys for Money
You'd be surprised to hear that this is actually a real thing.
Yes, you can make money by taking surveys!
To be fair, most of the sites that advertise this actually only pay out in gift cards. There are, however, a few that will pay you real cash (via PayPal) for taking surveys.
Check out MySurvey and Opinion Outpost if you're looking for real cash rewards.
There are plenty of other sites, but be careful– there are a few scammers out there.
14. Become a Website Tester
There is a way to get paid for being a test customer for web developers.
You can find this type of work through UserTesting.com, and get paid about $15 per mobile app and $10 per website. You'll need to download their software for mouse tracking, and be able to record your voice as you navigate around.
Be aware that these jobs arise infrequently.
15. Freelance
Freelance work is a great way to get paid for your skills in an independent environment (and is great for working from home.)
If you have skills that can be done at a distance, something like translating, transcribing, design, marketing, or writing, you can be a freelancer.
Elance and oDesk are probably the biggest job hubs for freelancers.
16. Rent Out a Room
You've probably already thought of this if you can do it, but did you know there is actually a website for arranging this type of thing?
It's called Airbnb, and you can arrange for travelers to come stay in your house for a few days.
Of course, they might be expecting an actual bed and breakfast, so be prepared to be hospitable.
17. Teach Some Skills Online
If you have any skills that you can teach to someone at a distance, you should look into doing it online.
There is the aptly titled Tutor.com, which requires a degree or current enrollment in college courses, which can help you arrange to be a tutor for academic subjects.
If you have another skill, like say, playing guitar, you can always post about it on Craigslist, or take it over to Google Hangouts.
18. Provide Your Expertise
If you're a card-carrying expert in something, there is money to be made for your skills and knowledge online.
A site JustAnswer will be happy to pay you for your skills, provided you can prove that you're actually an expert (by furnishing credentials and evidence of work-related experience.)
People post questions, and you answer.
If they choose your answer as the best, you get a tidy sum of money, usually $10 or $20 dollars. Not bad money for giving advice from the computer, I'd say.
19. Get Cashback for Buying Gifts
We all have to buy gifts for family members and friends during a holiday like Christmas. So, wouldn't it make sense to get something for all that shopping?
Thankfully, there are tons of cashback shopping programs you can take advantage of.
Ebates is one the most well-known and trusted ones.
20. Use Rewards Programs to Earn Free Gift Cards
Online rewards program are another kind of cashback shopping.
Here, you earn rewards for doing variety of tasks, including shopping, visiting websites, playing games, completing surveys, and so much more.
You can redeem your earnings for gift cards like Amazon, eBay, and so many others. Using these gift cards to buy some of your gifts will greatly decrease the burden on your finances during the holidays.
Some of the best online reward programs include InboxDollars, SendEarnings, and QuickRewards.
The Bottom Line
Christmas is less than two months away, and for many of us, the extra money we have to spend on gifts can put a strain in our finances.
By using some of the ideas mentioned above, you can lessen the burden and take advantage of the money-making opportunities that holidays provide us with.
Have You Read These?...