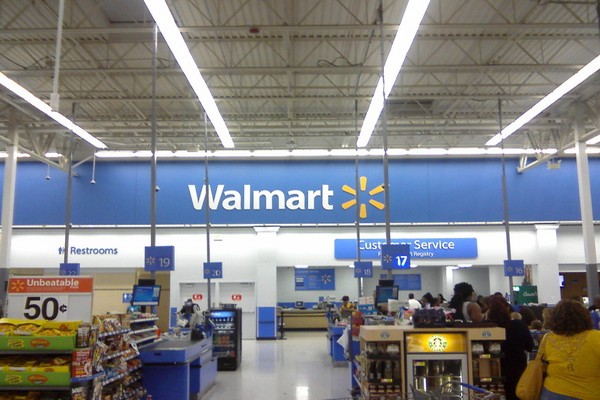 If you're like most people who like getting samples and freebies, you'll like getting free Walmart samples.
Most department store retailers, including Walmart and Target, offer free samples because they want your business.
If you like their freebies, chances are high that you'll go back to buy more.
The samples and freebies given by Walmart vary.
Here are examples of the kind of samples you can expect to get from Walmart's free sample program:
Diapers
Shampoo
Perfume
Coffee
Makeup
etc
To get your hands on these samples, you have two options.
1. Get Free Samples from Walmart.com
The best way to find the current Walmart samples and freebies is to check Walmart.com and check it often.
Here is the deal:
Walmart doesn't offer the same samples.
These freebies are often from supplier companies who wish to expose their products to their huge customer base.
So, available samples change frequently.
And since these are given on a first come first served basis, you have to make sure you get them before they are all out.
The bad part about this is that Walmart doesn't seem to have a centralized section/page on their site where you can visit and see all the current and up to date samples.
So the best way to make sure you're not late to the sample party is to check the site often.
I'd just bookmark Walmart.com and visit it every few days to see if there are new freebies or promotions available.
Another smart thing to do would be to follow Walmart on major social networking sites. They often announce exclusive deals and promotions on their social media accounts.
Walmart on Social Media Sites
Here are links to their social media pages:
Details
Normally, you will have to fill out a short form basically giving some personal info, as well as your address where the company can ship the samples.
Currently, only US residents are qualified for these free samples.
Delivery takes about 4 weeks.
2. Get Free Samples from Walmart Store
For free samples from the actual store, you first need to find out if your local Walmart is conducting a free sample event, and when.
You can check this by going to Walmart's In-Store Events page.
Just enter your zip code, radius, and the time frame into the Event Finder search box.
One nice feature is that you can organize your results by event or store.
You can choose to display all the events with information such as where and when they would have these samples available.
Once you find the one you like, mark the date on your calendar so you can visit the store on that day to get your free samples.
What Kind of Walmart Freebies Can I expect?
As mentioned before, samples cover a variety of products.  Basically, any brand that has products on Walmart shelves will offer samples of some of their smaller (low cost) products at some point.
Again, the trick is to be there when they the samples are given away.
Bottom Line
Walmart is not unique when it comes to giving away freebies and samples.
As I mentioned earlier, most major retailers do offer some sort of samples and freebies program – Kraft, Start Sampling, Target, and Vocal Point are some of them.
One last tip to leave you with:
Make sure to ask your local Walmart manager about any freebies and samples Available locally.
A lot of Walmart stores run promotions exclusive to their region. So you may be able to get your hands on some Walmart samples that aren't available elsewhere in the country.