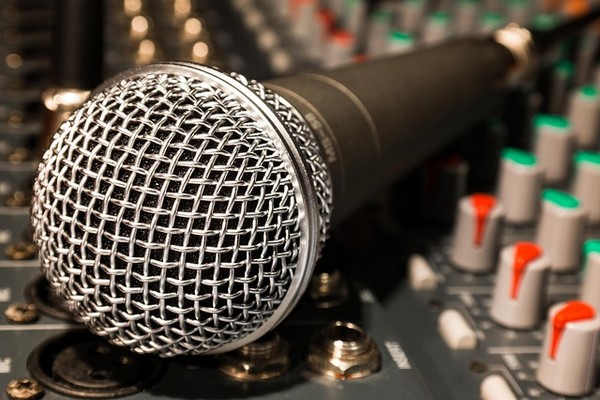 Thanks to the Internet, you can now make money with your music without having to have a record deal.
With the arrival of iTunes and many other online music platforms, artists no longer have to rely on a record deal to get their music out there.
You can now sell your music easily online reaching a huge number of the potential audience without having to spend thousands of dollars in advertising and record deal fees.
According to the IFPI (International Federation of the Phonographic Industry), 34% of the music industry's revenue in 2012 came from digital sales, iTunes, ringtones, etc.
So, the market is huge and it's getting bigger each year.
And that means lots of opportunities for talented people to cash in.
If you are an artist (don't worry if you're not, you can still get paid for listening to music) and have already had recorded your music, and want to know how to profit from it online, here is a site that makes it a breeze to do just that…
Where to Sell Your Music?
Say hello to TuneCore.com.
This website/company has been helping hundreds of thousands of unknown musicians and artists to sell their music online on a variety of platforms.
It has become so popular and effective that many big names in the industry such as The Cure and The Nine Inch Nails are now encouraging their fans who have musical talent to give it a shot.
A digital music distributor, TuneCore helps you get your song(s) listed on biggest online music platforms from iTunes and Amazon to eMusic and HeartRadio.
How Much Does It Cost?
TuneCore charges you a flat fee of $9.99 per song or $49.99 per album, but all the revenue generated from royalties is yours.
I think it's a sweet deal.
You pay a one time fee, then that same song can sell hundreds of thousands of time, making money that you get to keep all of it.
And yes, you will keep the rights to your song.
That's useful for if and when in the future you choose to license it, or not sell it anymore.
Design Your Album Cover for Free
Recording your song and uploading it to TuneCore is not the end. If you want to stand out, you'll need to create an eye-catching album cover.
Thankfully, there is a website called Art4iTunes.com that will allow you to create an album cover easily.
And best of all, it's 100% free.
What Else?
If you are looking for another site to sell your music on, give WeeklyIndie a try.
This site is a little different in that it's like a competition where you get a chance to win the right for them to distribute your music.
They have this weekly competition wherein hundreds of dependent musicians submit their songs. Out of that, 10 songs are picked to be sent out to WeeklyIndie's paid subscribers.
If you are one of those 10 lucky artists, they will pay you cash.
Obviously, you can't rely on this site to bring you a steady income, but it's a great way to get some exposure and earn a nice chunk of change if you are chosen.
Takeaway
Selling music has never been easier.
If you have the talent, you'd be crazy not to give it a shot at least.
Upload a song to YouTube to gauge the reaction.
Tons of people are using online platforms to get their name out there and make money with their music at the same time.
Why not you!?…