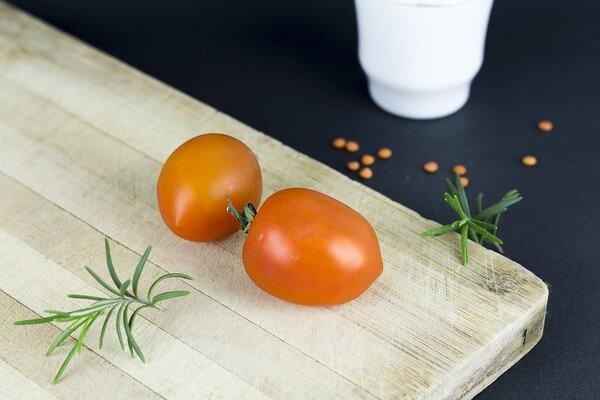 The supermarket is ripping you off!
In less time than it takes you to drive to the store, pick up some staple food items, and return home, you could have done all of the prep work to make it yourself – and for a lot less.
You can save a lot of money on food by making your own. Combine that with these tips for saving money on groceries and you can save a decent amount.
Some of these items (like croutons, baby food, and yogurt) may seem mysterious and difficult to create at home, but they are fast and near-foolproof to create in your own kitchen.
As a bonus, not only you'll enjoy the benefits of homemade food, yours will probably be tastier than what you could pick up at the store, . . . and you will save a ton of money without spending a ton of time.
Here are seven foods that you can make super-fast and easily at home on the cheap.
Need Easy Extra $300+/Month for Free?
KashKick
: Get paid directly into your PayPal for watching videos, surfing, shopping and more.
Join KashKick Now!
InboxDollars
: Paid over $57 Million to members to watch videos, take surveys, shop and more.
Get $5 instantly!
Branded Surveys
: Get $1 instantly just for joining for free. Plus get paid within 48 hours by PayPal!
Join Branded Surveys
First Opinion
: Get paid up to $10 per survey and $300 per virtual focus groups!
Join Now!
Swagbucks
: Get paid to watch videos, shop online, take surveys and more.
Join now & get $10 instantly!
(All dollar values reflect current supermarket prices near my home in the suburban northeast.)
1. Yogurt
Yogurt – especially Greek yogurt – must be expensive because it's so difficult to make, right?
There's no mystery to making yogurt.
The process is as easy as heating up milk, cooling it down, mixing in a dollop of already-made yogurt, and keeping the mixture warm for a few hours.
Yogurt machines handle the last part of the process, but you can do it in your oven, a slow cooker, or a cooler just as easily.
Want to make Greek yogurt, which easily runs you a dollar or more for a single-portion container at the supermarket?
Just let your homemade yogurt sit in a strainer, and you can bathe in lucious, Greek yogurt tonight.
Price Comparison (Greek)
Supermarket: $0.19/oz
Homemade: $0.03/oz
Savings: 84%
2. Granola
Granola seems as though it's a fancy food – hence the hefty price you pay for even a small bag of granola.
At its core though, it's oats, fruit, nuts, oil, and sugary goodness.
You probably have everything you need in your pantry right now to make it.
It's as easy as dumping the components into a bowl, stirring it up, and then tossing it in the oven until it's crispy.
Price Comparison
Supermarket: $0.19/oz. (generic) – $0.55/oz. (premium)
Homemade: $0.11/oz
Savings: 41% – 80%
3. Bread
Does your family eat a lot of sandwiches, enjoy having a chunk of herb bread alongside pasta, or munch on cinnamon raisin toast in the morning?
Consider making your own bread.
Doing it by hand is simple – just mix the ingredients and roll up your sleeves to do some kneading.
Don't feel up for the exercise? Use a food processor as your muscle.
If you want to make the process mind-numbingly simple and insanely fast, get a bread machine. These babies do all of the work for you, and most even come with a nice variety of bread recipes.
To make bread, dump in your basic bread ingredients, push the buttons on the machine that tell the machine to make bread, and walk away. In a few hours, you have a beautiful loaf of homemade bread – and your house smells amazing to boot.
Price Comparison (Loaf)
Supermarket: $1.99 (generic) – $4.99 (premium)
Homemade: $0.60
Savings: 69% – 88%
4. Tomato Sauce
Tomato sauces run anywhere from a few bucks for the watery slop to $10 or more for a jar of the fancy stuff.
You can make the same quantity of sauce for less than a dollar at home though. All you need are some canned tomatoes – which are sitting right next to the pricey jars of pasta sauce by the way – and some spices. Cook together and serve.
Of course, you can customize your sauce without difficulty. If you prefer chunky sauce, you can add some chopped onions and other vegetables while cooking.
Meat sauces are simple (Just add meat.) You can even give you homemade sauce some pizzazz with a dash of red wine.
Price Comparison (Basic Sauce)
Supermarket: $0.08/oz. (generic) – $0.27/oz. (premium)
Homemade: $0.04/oz.
Savings: 50% – 85%
5. Baby Food
Baby food is mashed grown-up food. That's it. There's no magic to it.
Would you dream of buying half of mushy banana for yourself for $1?
What about a third of a mushy carrot for the same price?
People do it every day for their babies.
Making baby food is beyond easy. You can create baby food at home by – you guessed it – mashing up food.
Squish a banana with a fork and you have created a few dollars' worth of baby food in an instant. Give a few cooked sweet potatoes whiz in your blender or food processor, and you've easily created $10 or $20 of baby food in minutes. It's seriously that easy.
Just about any jarred food you can find can be easily replicated at home for a fraction of the cost.
Don't have the time or energy to wash and chop fresh broccoli so you can make broccoli baby food?
Head to the frozen foods aisle and grab a microwaveable bag of florets. Nuke them at home until they're soft, chuck them into your processor or blender, and you're done. Grab any number of frozen fruits and veggies at the supermarket to make prep time a breeze.
You can freeze baby food in ice cube trays and defrost individual portions as you need them. Plus, you can mix and match what flavors you'll feed your baby today – maybe a mixture of banana and mango or some carrot, corn, and spinach.
Proteins like meats, fish, and beans work great in the food processor too!
Price Comparison (Bananas)
Supermarket: $0.30/oz.
Homemade: $0.02/oz.
Savings: 93%
6. Croutons
Croutons are seasoned pieces of toast. Store-bought croutons are dry, expensive pieces of toast in a tiny box!
Making your own croutons involves cutting bread into chunks, tossing the bread with a bit of oil, cooking the bread in a pan or in the oven until it's crispy, and then adding whatever spices your heart desires.
You can use homemade bread or even a few slices from the supermarket, and you'll still be saving a bundle.
Price Comparison
Supermarket: $0.25/oz. (generic) – $0.55/oz. (premium)
Homemade: $0.05/oz
Savings: 80% – 91%
7. Bread Crumbs
Bread crumbs are even easier to make than croutons.
Instead of cutting your bread into cubes, you dump it into a food processor until it's crumbly. Those crumbs go into the oven to bake on a cookie sheet until they're crispy and a little brown. That's it.
If you're looking for flavored bread crumbs – like Italian breadcrumbs – toss some spices in with the bread before processing.
Price Comparison (Plain Bread Crumbs)
Supermarket: $0.06/oz.
Homemade: $0.01/oz.
Savings: 83%
Takeaway
You don't have to be a master chef or even halfway proficient in the kitchen to knock out homemade versions of these tasty staples.
Stop letting the supermarkets gouge you. Whip up some of these stomach-pleasing and budget-friendly foods today.
Your family and your wallet will thank you.
Guest Writer: Megan Nye is a freelance writer and blogger who believes in living richly while being a savvy spender. She offers practical advice on making smart money choices, seizing control of your time, and saving your home from the brink of chaos on her blog, Prioritized Living. Visit her blog to find money-saving recipes for many of the foods mentioned in this article.