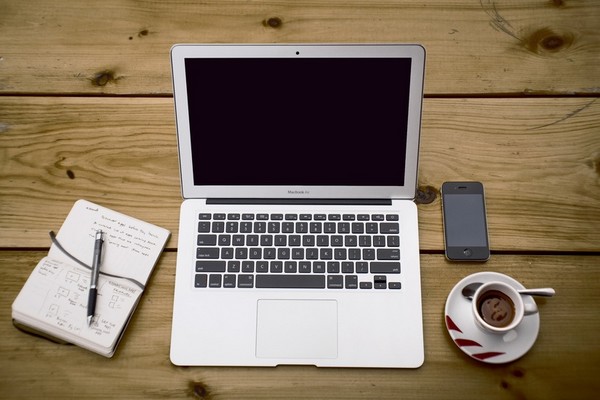 It may sound too good to be true, but it is absolutely possible to earn a three figure income by working part-time from home without investing a dime.
Whether you are a student looking for part time income opportunities, a stay at home mom or dad, someone who has just lost his or her job (I hope that's not the case for you), or somebody who is looking for additional income that can be earned without working full-time, there are tons of ways you can earn an extra $100 to $999 income, using your own skills, and working on your own time.
You're An Expert!
We all have skills, and we are all experts at something.
Your life experience, work experience and personal interests all add up to a wealth of knowledge and earning potential that you can begin to put to use today by writing and sharing content.
You have the opportunity to share these skills, this knowledge, and your interests with a huge audience by sharing it online.
It is a fun way to develop your skills and build a community, and the best part is, you can earn good money while having fun!
Need Easy Extra $300+/Month for Free?
KashKick
: Get paid directly into your PayPal for watching videos, surfing, shopping and more.
Join KashKick Now!
InboxDollars
: Paid over $57 Million to members to watch videos, take surveys, shop and more.
Get $5 instantly!
Branded Surveys
: Get $1 instantly just for joining for free. Plus get paid within 48 hours by PayPal!
Join Branded Surveys
First Opinion
: Get paid up to $10 per survey and $300 per virtual focus groups!
Join Now!
Swagbucks
: Get paid to watch videos, shop online, take surveys and more.
Join now & get $10 instantly!
That's right, you can easily make a 3-figure income from home as a writer.
Of course, if you are a good writer, you can even make 4-5 figure income by writing, as do many hundreds of other writers.
But for the sake of this article, we are going to assume you are a beginner and are just looking for a way to make an extra few hundred dollars every month.
Writing for an Online Audience
Sharing expertise, information, and skills with a larger community is as easy as writing about it.
You can write about almost any topic and find a receptive community to share with.
Writing isn't easy, and it takes work to develop your skills. But, there are a wealth of resources you can consult to learn, and it is easy to find a writing and editing partner who can help you sharpen your skills.
If you are submitting your work to websites, they will often have editors who will help proofread and edit what you are submitting.
You can get started with online writing a few ways. There are many online sites that accept submissions that you can write for. Some require writing samples or a portfolio, while others simply require a registration to begin.
What Do You Need to Get Started?
Before getting started, there are a few things you may want to have organized to ensure you are ready to take on new writing projects.
A PayPal Account: PayPal allows you to create invoices, lets your clients to send you a direct payment online, and is very cost-effective. Many online writing communities pay via PayPal, so you will need an account to receive payments. You can get one for free at PayPal.com
Personal Information: Most sites and employers will require your full name, address, and social security number for their own tax purposes, and so they can provide you with necessary tax documents.
Google AdSense Account: Most revenue sharing writing sites use Google AdSense as a source of revenue for their site. So, whenever your article gets published, they display Adsense ads on that page. They will need your Adsense id so they can show Adsense ads a certain percentage of time (for example 50% of the time your ads are displayed, while the other 50% of the time, their ads gets displayed). For that reason, you will need an Adsense account so you can earn money on these sites. You can sign up for free at Google.com/Adsense.
Amazon Associate Account: Now, many sites use Amazon affiliate program as a way to monetize your articles. The principle is the same as with Adsense. They need your Amazon affiliate ID so they can display Amazon ads, so whenever someones buys something from Amazon using your link (with your ID embedded in it) you earn a commission from Amazon. You can sign at Affiliate-Program.Amazon.com.
Sites to Write for
There are a huge number of websites online that pay members to write. I have actually published a big list previously.
I have worked with many of them with varying success, and below are just a few of the sites you can try.
Best Sites for Beginners to Start Writing for?
Even with this narrowed list, there are still a huge number of sites to look through. So, it may be a little hard to choose which one to use first.
I am going to list a few of my favorites here.
I do recommend, however, that you join a dozen or so sites, try each one for a while to see which one gets you the best results in terms of earning.
Also, try visiting each of the sites above and viewing the descriptions to see which best match your interests and skill level.
If you still aren't sure, some sites that accept general topic submissions include:
Hubpages
iWriter
Firehow
Wizzley
The sites above require a simple registration and some basic personal information for you to begin writing. These are great sites for beginner writers to get started.
Traffic
Most of these content sites pay you based on the number page views each of your articles get.
Needless to say, the more page views, the more money you make.
Although in cases where Adsense is the main revenue generating source, the more click you get on ads, the more money you make. But even that comes back to traffic.
Now, there are tons of ways to generate traffic. I am not going to get into that here since that calls for a post of its own. For now, you can check out this article on Forbes which lists a bunch of ways to generate traffic.
But just to give you a few ideas:
Promote your articles on social media sites you use
Learn a little about Search Engine Optimization and write your articles based on that so you can have your articles rank on Google so people searching for topics and keywords related to your article can find you easier.
That said, thankfully, some of these sites, like HubPages, are already seen by the search engines as authoritative sites which makes it a bit easier to rank articles you publish on it.
How Much Money Can You Make?
It, of course, depends on many different factors, like the site(s) you go with, their pay method, and of course your skills and commitment.
But perhaps the biggest factor is traffic.
The more traffic you can generate, the more money you make.
I can tell you this, I have had months where I made over $1000 with just a dozen or so articles published on sites like HubPages and Yahoo! Voices (unfortunately, Yahoo! Voices has shut down). And I've had months where I made pennies.
It fluctuates.
For example, the last 2 months before Yahoo! Voices shut down, I had 2 very different numbers. The month before the last, I had earned $34.95, while the very last month, the number was $342.56.
The best advice I can give you is to write quality articles and write as much as you can. The more articles you have out there, the more money you are likely to make.
Passive Income
The best part about this whole thing is that once you write and publish your article, it becomes passive. You continue to earn money for as long as the site you published your article on is live.
There is huge potential here. Imagine having 100's of articles, each making just $1 a day!…
I have articles that I published on different sites in 2009 and they are still earning me money. That is the beauty of writing articles for such sites.
Of course, not all of the sites mentioned above pay you based on performance. Some, like About.com, pay you upfront for each article, so the passive income idea won't even apply here. But if you go for any revenue sharing sites, like HubPages, you will continue to earn from your articles for as long as the site is up and running.
Bottom Line
Remember, you're an expert!
With a little patience, practice, and exploration, you can easily earn an additional three-figure income in your spare time working from the comfort of your own home.