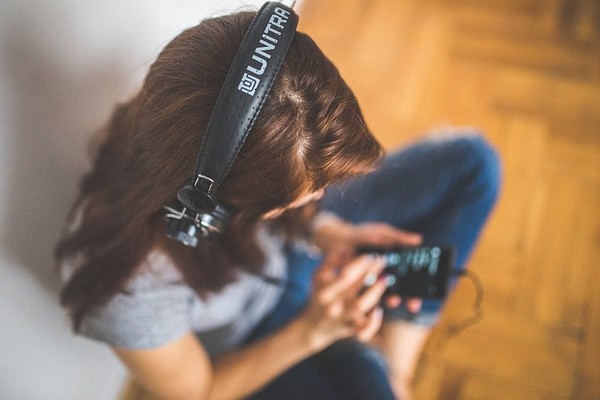 Music is an international language, and so is money! It is hard to find anyone who doesn't like music or money.
Normally, if you're a musician you make money from your music, as well as other people involved in the industry. Fans don't usually get paid.
But that is about to change!
There is a new site that actually pays you to listen to music and rate it.
SliceThePie
SliceThePie is a website that specializes in music review. It actively invites members to join its panel of judges who rate the work of aspiring music artists, and get paid at the same time.
These artists are predominantly newcomers to the music scene and do not belong to any label. So don't expect to be reviewing the hot hits from your favorite superstars.
We are surely not talking about an amount that is capable of bringing you instant riches. But, if you like to listen to music anyway, the idea of making some extra bucks while you indulge in your favorite past time is not bad at all.
So if you always have some thoughtful opinions about the music you hear, and would like to make some money out of your raw talent, the followings will point you to the right way.
What's the pay?
There is no set number. You get paid for each completed review based on your ranking which is assigned by the system.
You can make more money by submitting lengthy and in-depth reviews.
Signing up with SliceThePie
Before anything else, you'll need to sign up to set up your account. You can do so by visiting Slicethepie.com.
There will be steps that guide you to create your first profile, which obviously prompt you to declare the kind of music you are interested in.
When you register, make sure that the e-mail account you supply is linked to your PayPal account.
The sign up process is a breeze, and when it is all done, you are all set to become a part-time paid reviewer.
Rate your first song
A song or a tune will be streamed down into your web browser. Listen to it intently and make up your mind about the piece that you have just heard.
There will be a text box just beneath the player and you put down a score that ranges from zero to 10 (there is a slider bar to help you do this).
A few tips
Really, it is not necessary to provide the most flattering language here. Instead, what the site looks for is serious, thoughtful, and honest reviews.
As you get comfortable in doing that, you will find your rating soars at SliceThePie, and this is one sure way of making even more money.
As much as possible, write good and insightful reviews on the tracks. If your assessment is comprehensive and your idea is constructive, don't be shy to put in a lengthy review. It can help you earn more cash.
The game plan for you is to progressively review more and more music produced, across genres and categories, so you get to add more earning into your account.
There are so many aspects to talk about when music review is concerned. You can give your opinions on the music production, rhythm, arrangement, harmonies, melody and lyrics, and these certainly do not represent an exhaustive list.
It will be also be helpful to use a business mind as you rate the music: is this music good enough for people to spend money on it? would this be the sort of music that drives the market crazy?…
You are the judge
So far I have talked a lot about the easy way to make money through music review. But make no mistake; you will be effectively serving a greater good!
Assuming you have a real ability to spot real talent, and your analysis of the strengths and weaknesses is spot on, the musician could improve based on your observation (all comments and feedback are channeled back to the artists themselves).
So indirectly, you represent that invisible hand that makes the career of said artist. The potentially many millions of fans just could not thank you enough for it!
Referral Program
OK, sometimes your mind is blocked and work is not going real productive.
Don't worry!
Interestingly, SliceThePie also features a referral program. Compensation wise, you earn 10% of your referrals' earning on each review. That's not bad.
So if you have friends and family members who enjoy music, you can get them on board and make a cut off of the stuff they review as well.
If you can plan and execute a good recruitment drive, you can easily get lots of referrals. Since almost everybody loves music, and once you tell them they'll even get paid for listening to it, your chances of getting a lot of referrals is pretty good.
During your lull period, you can fall back on the review work from your friends and family members, as you get to take a cut on the work they produced.
Where to get your unique referral link?
It is easy…
The moment you complete your registration, you will be presented to a unique link. This is the link you broadcast out to your circle of contacts, which allows them to sign up and also allows SliceThePie to identify these are the new members you recruit.
That unique link can be found on the Scout or MySlice tabs, just hit Invite Friends.
Cash out!
You will need to have make at least $10 before you request cash out, which could be credited into your PayPal account without any hassle.
You can now start to plan how you want to spend your rewards!
Final Words
The bottom line is that taking work at SliceThePie is fun and rewarding. It also boasts of a tremendous affiliate program, which is going to be handy to compliment your own review work.
The best part is that it is not a scam, and SliceThePie regularly pays out to participating members. To date, the site has reportedly paid out over $1,367,975 to its reviewers!