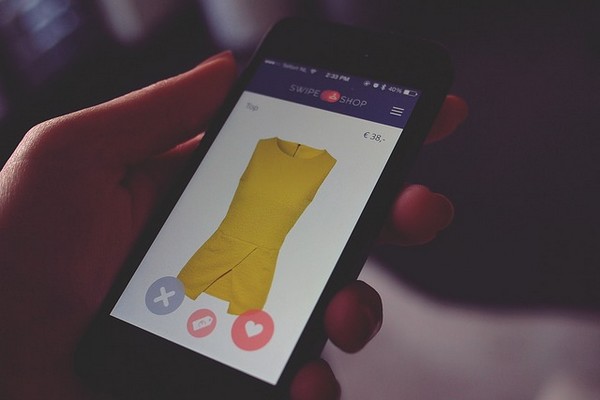 Update: Fronto app no longer exist. But there are many other lock screen apps that do pay you. For a list of the best, checkout our post titled "Get Paid to Unlock Your Phone".
You may or may not have had experiences using rewards and survey apps to earn cash and prizes on the side. There are quite a few of them out there nowadays, and even more when you consider the wide market of apps that serve the same function.
Today we'll be talking about one such app, one that has a unique appeal to it.
This app is Fronto, an app that uses your lock screen to display and advertise content in return for points towards rewards. You may have heard of a similar app called Slidejoy, but for today we'll be talking about Fronto.
What is Fronto?
As I stated above, Fronto is an app that uses the space on your lock screen to show small advertisements and such.
To gain the rewards points for these advertisements, you swipe in a direction and participate in whatever is being advertised.
Need Easy Extra $300+/Month for Free?
InboxDollars
: Paid over $57 Million to members to watch videos, take surveys, shop and more.
Join InboxDollars Now and Get $5 Instantly!
Opinion OutPost
: Join & get your share of over $400,000.00 a month they pay to their survey takers.
Join Opinion Outpost
KashKick
: Get paid directly to your PayPal! KashKick pays you doing fun things online!
Join KashKick Now!
Panda Research
: Earn up to $50 per survey or offer completed.
Join Panda Research Today!
QuickRewards
: Get Paid instantly. No minimum pay out! Play games, shop, take surveys....
Join QuickRewards
Daily Goodie Box
: Want free stuff? DGB will send you a box of free goodies (Free Shipping - No Credit Card).
Get your box now!
RewardFish
: Earn FREE gift cards for things you alreayd do, shop, quizzes, surveys, etc.
Join RewardFish
Swagbucks
: Get paid to watch videos, shop online, take surveys and more.
Join Swagbucks Now & Get a $5 Instantly!
It might take you to a web page, or to a download page for a different app.
The type of participation required will vary depending on what is being advertised, of course.
It's important that our international readers note that this app is only for users in the United States!
You'll see three types of content being advertised on your lock screen:
Sponsored promotions. These are things like free coupons or app downloads.
Shopping information. Usually, this will be a heads-up about an ongoing sale.
News articles. Often they will be 'for-fun' articles rather than news.
What exactly do I do?
You'll need to get Fronto off of the Google Play store to begin.
Sorry, iOS readers, this one is Android only!
I'd love to link you to some iOS alternatives, but this type of app is mostly seen in the Android world. That said, there are tons of other money making apps that are available for iOS devices.
After getting the app, it will begin to display the types of content we discussed above on your lock screen.
Aside from your unlock method, now scrolling up and down will explore the advertisements from the app.
A strong advantage of Fronto versus similar types of apps is that it displays articles. It's one thing to have an app that rewards you for hosting advertisements, but it's another to have it showing you articles that you might have read for fun anyway!
After exploring one of the featured contents, the app will display a point value for the content and you can claim it there.
Fronto's controls are nice and simple, too;
you swipe left to view things/redeem points.
and you swipe right to unlock your phone.
It could hardly be easier.
How much will I be earning? Is it hard cash?
Yes, you can earn hard cash with Fronto!
Lots of these types of time-killer apps will only redeem out for gift cards, but Fronto allows you to redeem to PayPal, so that means real money can be made.
The exchange rate is 2500 points per dollar.
So next you'll be wondering how many points you earn per promotion. The number varies pretty greatly depending on what the promotion is and who it is coming from.
It would be a little easier to give you an estimation of how much people are making on average, and the estimates are $20 a month on the low end and up to $100 on the high end!
That's actually pretty lucrative for killing time, and it is a superior rate of earning to its competitor apps as well.
Getting Paid
You'll need $10 worth of points to exchange, or 25,000 points before they will allow you to choose your redemption method.
You can go for Google Play gift cards, PayPal cash, gift cards for Amazon.com or the surprisingly pleasant option of donating your rewards proceeds to charity!
Fronto pays out in real-time, which means that there is little to no delay in obtaining your rewards. You get the points, you cash out, and the rewards are yours.
The experience exchanging with Fronto is definitely top-level.
Where do I go to get this app, again?
Fronto is available on the Google Play store, for Android devices.
You can either navigate there via the Google Play app on your device or go to their website and follow the link at the top of the page, which will then redirect you to the Play store.
Again, we are very sorry, but Fronto is not available to users on iOS, Blackberry, or Windows Phone devices.
Is Fronto Worth It?
Fronto has pretty good reviews on the Play store, with an average of 4 stars.
Among the popular things about it are its speedy payout and the variety of content that is displayed on your lock screen.
You can even find and try other cool apps through Fronto! Just because it is being displayed to you in an advertising manner doesn't mean that the apps are bad, just that the developers are putting money into getting it out there– and we all need to invest in the fruits of our labor, so don't be afraid to give those apps a shot!
I personally recommend giving Fronto a try if you have an Android device, it's incredibly easy money for what you have to do and the rewards are painless to claim.