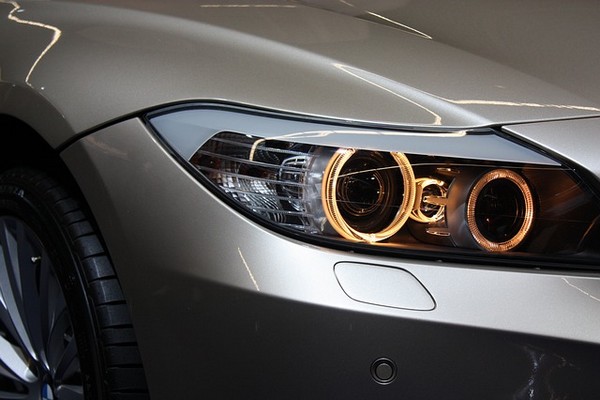 I have talked about different ways you can make an extra $15 or $30 rather quickly, here and here.
Well, today I am going to share a simple, yet effective method that almost anyone can use to earn $100 or more a day.
And it all has to do with cars!
The purchase of a car is a significant investment for most of us. And we would like that investment to stay shiny and new looking for as long as possible.
Unfortunately, however, this is not that case.
Cars get old and the door handles, mirrors, and bumper can begin to fade and turn white.
And if you unload your not-so-new looking car at a used car dealership, the used car dealer is then in possession of a less-than-new looking used car that he needs to try to sell to someone else.
The good news is that if you are in need of some extra cash, you can make some real money by fixing up faded door handles, bumpers, and mirrors for the used car dealership so that these cars are in a more appealing condition to attract buyers.
In this article you will learn how to run a used vehicle service business that has the potential of netting you $100 a day or even more depending on how much time and effort you put into it.
The Concept
The first step to understanding how this unique used car business works is understanding the need for the used car business service and why there is a market for it.
To do this, go to your nearest large used car lot and take a look around.
Walk through the rows of cars and make a mental note of how many cars you see with bumpers, door handles, and mirrors that are faded or turning white.
As you will see from your own observation, there are a significant number of cars that have these aesthetic issues. And there is room for you to make money fixing them up.
What You Need
Now that you can see with your own eyes that there is a need for this service, it is time for you to take some action.
The main item that you will need for you to take advantage of the opportunity created for you to fix these faded mirrors, door handles and bumpers is called:
Bumper & Trim Black
Bumper & Trim Black is a special black dye that you can find at your local auto supply store or order online at Auto Geek.
The price if this special black dye can range from $10 to $15 a bottle depending on where you purchase it.
Test Run
After getting a bottle of Bumper & Trim Black, the next thing that you need to do is to learn how to use it properly.
It is very simple to use and you will be able to pick up the technique for applying it with only a little practice.
Practice by touching up the door handles on your car.
To apply, simply rub the Bumper & Trim Black dye into the door handles mirrors, and bumper as if you are applying shoe polish. Let the dye set for 20 minutes to ensure that it is dry.
If you get any of the dye on the paint, you can remove it by simply using some rubbing alcohol and a white rag to wipe it off.
To practice applying Bumper & Trim Black to enough cars that you become highly skilled at it, you may want to ask some people in your neighborhood whose door handles, bumper, or mirrors have begun to fade if they would like you to fix it up for them at no charge.
The Hard Part
Now that you have developed the skill that you need to apply Bumper & Trim Black to door handles, bumpers, and mirrors to restore these parts to like-new condition, you can start making some money using your skill to enhance the look of used cars.
You need to get a customer.
Go back to your local used car lot and locate the bumper that is most in need of being restored.
Ask to speak to the owner or manager.
Explain to the owner or manager that you are offering a unique service that can restore their used car's mirrors, door handles, and bumpers to new-looking condition.
Ask for permission to demonstrate your restoration of the bumper.
Only apply Bumper & Trim Black to half of the bumper at first so that the owner or manager can see the difference between what the bumper used to look like and what it looks like after you restored it.
There is a good chance that the owner or manager will be impressed with the work that you have done.
If the owner or manager likes what you have done for the bumper, let him know that you would like to come by once a week to fix up the door handles, mirrors, and bumpers of the cars that needs it.
Let the owner of manager know that you charge the following for the service:
Door Handles – $5 each
Mirrors – $10 each
Bumpers – $25 each
Getting Paid
If the owner or manager agrees, you are now in business.
Purchase an invoice book for a local office supply store to keep track of the services that you provide and bill the used car dealership for these services.
You will want to make sure that your name and phone number are clearly printed on the invoice. Be sure to make a note of the identifying information about the car on the invoice such as the year of the vehicle and its VIN# and the service that you provided for each car.
Once you have complete work at that dealership for the day, add up the total amount and make a note of it at the bottom of the invoice.
Mail a bill to each dealership for which you provide your service at the beginning of each month with a copy of your invoices included.
Let's Crunch Some Numbers
Each of those special dye bottles will probably get you through at least 10 bumper, and that's a conservative estimate.
Let's say you get the bottle for $15 (if you buy a whole box of it, the price goes down), you use it on 10 bumpers, charging $25 for each.
You spend $15, you earn $250. So, $250 – $15 = $235.
That's $235 profit from just one bottle!
Assume each bumper takes you 30 min to complete. 10 will take you 5 hours.
$235 for 5 hours of work, not bad!
OK, Wait a Minute!
Now, I know a lot of you may be asking:
Why wouldn't the car dealer buy the bottle himself and have one of their staff do it for them?
Well, the same reason many dealerships pay other people to come clean their cars, the same reason they pay a lawn boy to cut the grass, the same reason….
You get the point. Time is valuable for people, and not everyone can do everything. Which is why we have so many different service sectors.
I mean, why would people pay someone to walk their dog?…
I am sure you get the point.
The fact is this, we can sit here and make all the excuses in the world for why this will not work, but until you take action, you won't know it for sure.
And those who do take action, more often than not, succeed!
The Bottom Line
There are a lot of money-making opportunities out there. You just have to think outside the box and be willing to put in some work.
The above guide is a prime example of that…
By taking a small problem and offering to solve it for others, you can practically turn this from nothing to a full-fledged small business.
Sure, this may not be the fastest way to making $100 a day, but it sure is a quick way compared to doing nothing and wishing you could make that much.
Once you get your first customer, you are in business. From there it's just a matter of going out there and showing car dealerships and anyone who owns a car for that matter, what you can do for them.
The beauty of this idea is that you really don't have to do much selling or talking, let your finished work do the talking, and before you know it, you will be making 100 dollars or more a day doing it.