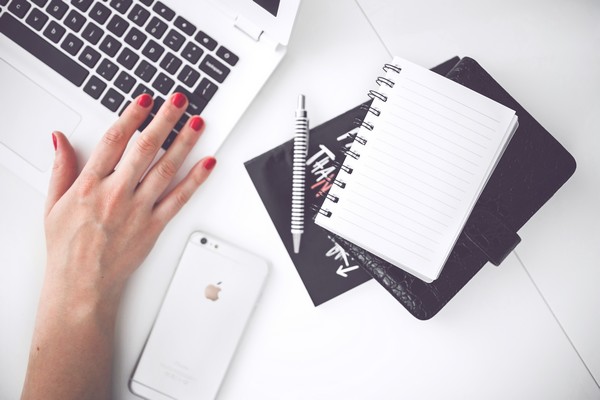 Stay-at-home moms perform a very important job by taking care of their families.
But in this day and age, it can be difficult to manage with just one income.
And while it would be great to supplement your income, finding legitimate work from home opportunities is not easy.
If you are able to invest time, and perhaps a bit of money, you could start your own business that you can operate from the comfort of your home.
Here are just a few options to generate some additional income:
1. Make & Sell Gift Baskets
If you have a talent for picking out products that go well with each other and have an artistic touch in how you present them, then you could put together and sell gift baskets.
Companies usually give hampers or gift baskets to their valued customers and employees during the Christmas season.
You could also create gift baskets for baby showers, Father's Day, Mother's Day, Valentine's Day, and any other celebrations.
2. Independent Wine Consultant
This is a great way to earn money while talking about and drinking wine.
You could host in-home wine tastings if you like entertaining, and earn money while you're at it.
3. Become a Virtual Assistant
As a virtual assistant, you could earn an income working for companies from the comfort of your own home. You could help businesses out with their day to day activities that don't require you to come into their offices.
Job websites like indeed.com are a great place to look for this kind of work.
4. Become a Mommy Blogger
A great business that can be started with less than 100 dollars and in some cases without any money at all. Thanks to the internet, it is so easy these days to share information with a wide audience.
You can blog about pretty much anything that interests you.
You make money with a blog by monetizing it.
The more people that read your blog, the higher your chances are of making money from it.
Keep in mind though that patience, perseverance, time and hard work are needed to reap a decent income from blogging.
5. Become an Image Consultant
By becoming an image consultant, you help people put their best foot forward in terms of style and appearance.
The right first impression is especially important when someone is going for an interview or meeting a prospective client, but not everyone knows how to pick out a look that conveys a positive and professional image.
6. Offer Nanny Services
You could run a nanny service.
This certainly has the potential to grow, like the service I heard about which started out on a shoe-string budget but grew to employ twenty nannies in just two years.
7. Sell on eBay, Amazon or Craigslist
A lady I know has an arrangement with a department store to buy their end of season shoes at very low prices. She then lists them on eBay and nets a tidy profit.
Selling on eBay is worth it if you know how to do it the right way.
Try visiting local thrift shops or garage sales and see if you can find items that will be easy to re-sell at a marked up price.
You can even try to improve the piece, for example by refinishing or reupholstering furniture and selling it on Craigslist.
If you are artistic and enjoy crafts, you could make you own products to sell, like personalized jewelry.
8. Scrapbooking Business
You could start a scrapbook business for people who want to display mementos in a creative way, but don't have the time or ability to do it themselves.
9. Tutor
If you love teaching and have qualifications in a particular subject, you could consider offering your services as a tutor.
You could get referrals from your friends and family and make connections through your child's teachers and the school PTA.
If you were a teacher before becoming a stay-at-home mom, you are in a great position to start your own tutoring business.
10. Sell Homemade Baked Goods
Selling homemade food is a great way for moms who have a talent for cooking to make some extra money.
You could make specialty cakes, chocolate truffles, or other yummy creations to sell.
If you enjoy cooking for someone else, you could offer your services as a personal chef, just like Giada De Laurentis of Food Network did before she became a television personality.
11. Open a Day Care Center
So many parents are looking for good daycare services for their children.
You will need to make sure you have all the licensing requirements in place to start your own daycare business, but once you do, this has the potential to become a lucrative way of making extra money.
You can run a home-based daycare and then move on to opening your own day care center with additional staff as your business grows.
A great place to learn more about opening up a day car center is on Small Business Administration's website, especially this page.
12. Pet Service Business
Pet owners usually need someone to care for their pets while they are away on business or holiday.
Most people prefer to leave their pets in their own home or in someone else's home, rather than putting their dogs or cats in a kennel.
You can provide a pet day care if you enjoy taking care of animals.
If you don't have enough space to keep animals in your home, you could offer pet sitting services, where you visit the pet owner's home and give their pet food, water, and exercise.
Other services you could offer on a regular basis are pet grooming, dog walking, etc.
13. Freelance
By using sites like Freelancer.com you could work for any number of employers from any part of the world.
Freelancers that have built up a good reputation and work seriously at it have the potential to earn more than someone working a normal 9 to 5 job.
14. Garage Sale Professional
It's as simple as going to thrift stores, other people's yard sales and anywhere else you can get good deals.
Then on the weekends set up your garage sale.
You can take it one step further and offer to sell other people's stuff for a small fee.
15. Become an Administrative Assistant
There are tons of small businesses all over the place. Find a few around you and offer to become their administrative assistant working from home.
Many of these mom and pop shops don't have enough money to hire a full-time assistant, so they will be glad to pay someone to do this kind of work for them a few hours weekly.
Takeaway
Hopefully, something in this list of home based business ideas would have sparked your interest and given you an idea of the many possibilities that are out there to supplement your household income with some extra money.
Please feel free to share your thoughts, ideas and comments below, especially if you are a stay at home mom who runs her own small business.