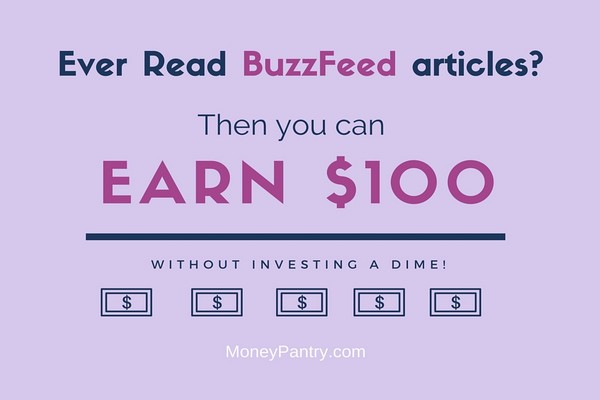 Thanks to the Internet, there are now so many ways you can make money from home.
A creative, fun way to make some worthwhile cash online is through Listverse.
What Is Listverse?
Essentially, Listverse is an online platform, which publishes content in the form of lists.
The site publishes content on almost every subject you could think of, sort of like BuzzFeed!
So whether it's art or history, science or sports, movies or books, you can read fun, unique and interesting lists about a wide array of topics on the site.
Want $5 Free?
Join InboxDollars for free. InboxDollars pays you to watch videos, search, shop, take surveys, and more. They have paid out $57 Million so far!

Each day, Listverse publishes three or more lists, meaning its content is always fresh and up-to-date.
Anyone can submit articles to the site, meaning you can write your own and get it published on the website.
If your article is approved, they'll pay you $100.
What Type of Articles Does Listverse Accept?
Listverse accepts lists in article form.
You can choose to write about any topic you want, whether that's history or fitness. But, the article must include ten list items, as well as an introduction.
"10 Things that" and "Top Ten" posts tend to feature prominently on the site.
Submission Requirements
The rules for submitting a Listverse article are fairly simple.
Any lists you submit must be 1500 words or more,
Articles have to be entirely original.
Articles must include an introduction
Each article has to include at least ten list items
If you want to add links or videos to your post, you can, but this is optional.
You also need to link to reputable sources to support your work and follow the other rules outlined in the site's Author's Guide.
Your list must also be well-written, well-structured and free from grammatical and spelling errors.
The site values originality.
It states that its readers love offbeat, unique articles, which make you look at a topic in an unexpected way.
Is Listverse Legit?
Now, you might be wondering whether or not Listverse is a legitimate website – and you'll be happy to know that it is.
It's a platform that's been around for a while, and it's a relatively high traffic site too.
In fact, in 2011, Times.com listed the site among its top 25 blogs.
That being said, make sure you read the site's terms and conditions before submitting your article.
Need Extra Cash for Free? If you like getting paid for surveys, and are going to join only one site, I would recommend you choose Ipsos-iSay. Ipsos is the most fun and well-paying panel. Give it a try to see how you like it. It is free anyway!

How Does Listverse Pay?
If your list gets accepted, then you'll be paid $100 dollars through PayPal or in Bitcoin.
In order to get paid, you need to provide your PayPal or Bitcoin details.
How/Where to Submit Articles?
To submit your articles go to http://listverse.com/submit-a-list.
There will be a submission form on that page that you can use to submit your article.
Overall…
Ultimately, Listverse provides you with a good opportunity to earn $100.
To improve your article's chance of being accepted, make sure that the article offers a unique perspective, teaches the reader something new and is truly interesting and valuable to the reader.
It's not necessarily the easiest or quickest way to earn cash online, as you do have to put time and effort into crafting a well-written unique list article.
With that being said, if you're a decent writer and have a unique point-of-view on a topic, then it's a good source of potential income.