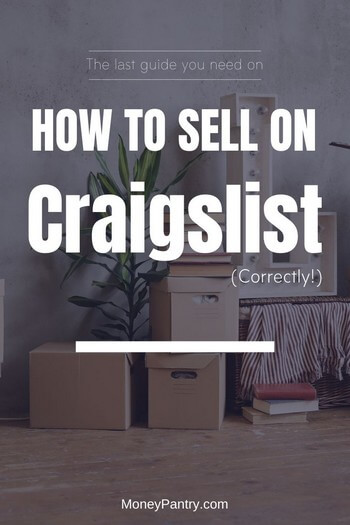 Craigslist has long been the best classified sites for buying and selling stuff.
Whether you are moving and while packing and unpacking have realized you have way too many things you don't need or just looked at your basement, closet or attic and thought to yourself, "I need to get rid of some of this stuff!", CL has probably crossed your mind as the first option. And rightfully so. While there are many apps and classified sites like Craigslist out there, CL is still one of the best places to sell your stuff.
The site has more than 60 million users in the U.S. alone!
Tap into that market and make money on Craigslist from your unwanted stuff.
In this guide, we give you tons of Craigslist selling tips that'll help you to unload your unwanted stuff fast and safely.
How to Sell on Craigslist
Below, we're going to give you a step by step guide for selling on Craigslist.
Need Easy Extra $300+/Month for Free?
KashKick
: Get paid directly into your PayPal for watching videos, surfing, shopping and more.
Join KashKick Now!
InboxDollars
: Paid over $57 Million to members to watch videos, take surveys, shop and more.
Get $5 instantly!
Branded Surveys
: Get $1 instantly just for joining for free. Plus get paid within 48 hours by PayPal!
Join Branded Surveys
First Opinion
: Get paid up to $10 per survey and $300 per virtual focus groups!
Join Now!
Swagbucks
: Get paid to watch videos, shop online, take surveys and more.
Join now & get $10 instantly!
We cover everything from how to price what you're selling to how to create a headline that's sure to grab people's attention.
Basically, we guide you through the whole process of selling on the platform.
1. Price your stuff
What is it that you have to sell?
Maybe it's a camera or a pair of boots?
Whatever it is, you need to know how much to price your item for.
Set the price too high, and you'll put potential customers off buying it.
But set the price too low and selling won't be worth your time.
It's all about finding the right price, somewhere in-between too much and too little.
Tips for pricing your stuff on CL
Let's take a look at a few tips for pricing your stuff on CL:
Look at other listings on CL and eBay to get an idea of the price range.
Condition plays a huge factor in price. Stuff that's a little worn or tired looking, items with missing parts, or stuff that doesn't work properly should be priced on the low side of the price range.
If your item is in great condition, is working properly, and contains all parts, then price it at the top of that price range.
Make sure you're realistic when setting the price. Even if you paid a lot for an item, if it's years old, then you're not going to get the full price for it, regardless of whether it is in great condition.
2. Decide whether you're willing to negotiate on price
Decide whether you want to list your item for sale for a fixed price, or for a "best offer."
There are pros and cons to both.
When you set a fixed price, you get the amount you want for the item, but you'll need to attract the right customer. You can garner more interest from potential customers if you run a "best offer" ad, but you might not get as much money as you wanted.
Keep in mind that pricing slightly higher gives you room to negotiate. People like to feel as though they've saved themselves some money.
That's why it can be a good idea to set your price a little higher. Not so high that you're going to put off potential buyers, but high enough so that you can offer the customer a deal.
So, let's say you have a coffee table to sell.
You want $100 for it.
List it for $120, and then if the customer wants to haggle for it, you can offer it to them for $100.
They'll have seemingly saved $20, and you'll still get the price you wanted for it!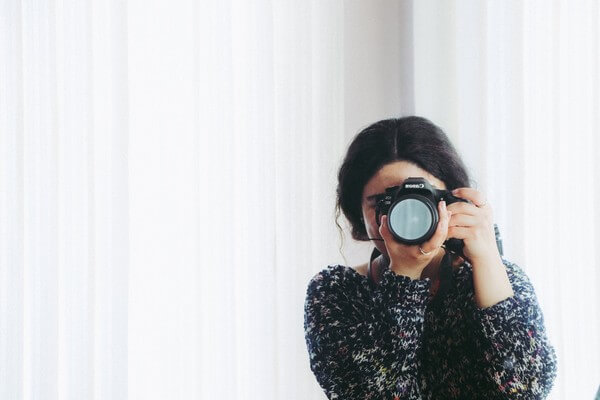 3. Take some great photos
Okay, so now you know the price you're going to sell your stuff for, the next step is to take a photo of what you're going to sell.
Now, photos are so important when selling stuff.
You've heard that old adage that a picture is worth a 1,000 words.
That's true when selling on CL.
People want to know what they're buying, so they expect to see photos, lots of them, and good ones too.
Tips for taking good photos for CL:
Here are some tips to keep in mind when taking photos of the stuff you want to sell:
Clean up the item your selling. It should go without saying, but if you're selling something, you want to make sure it's clean not just for when the potential buyer sees it in person, but also for the photos. A mud-covered bike, for example, won't look as good in photos, as a clean, shiny one will.
Photograph the item in a room where there's lots of natural lighting. This will ensure your photos are clear, and that potential customers will be able to see the item properly.
If you're selling items like clothing, or a phone, place it on a flat surface before taking the photograph. Make sure that the background is plain.
If you're selling bigger items, like a sofa or a table, for example, again plain, tidy, fuss-free backgrounds are best. Clutter in the background of the photo will detract from what it is you're selling.
Photograph the item from every angle. This ensures that customers get a clear view of what you're selling.
Be sure to photograph any damage to the item. This might seem counterintuitive – you want to sell this item, so shouldn't you show it in its best light? Not necessarily. Customers like honest posts. If a person comes to view your coffee table, only to see that there's a scratch on it that wasn't photographed, they likely won't be pleased. So photograph any scuffs, scratches or other damage.
Make sure the photos are clear. Photos that are grainy or blurry are a no-go. Take the time to focus your phone's camera to get a nice, clear, non-blurry photo. Taking the photo in a bright room, as we mentioned above, will prevent grainy photos.
Also, make sure that the photos you take show the item in detail. If you're selling a necklace, for example, take some close-up photos. For larger items, such as sofas, refrigerators, and tables, a good, wide shot photo where you can see the item in full, as well as some close-up photos, is a great idea.
Speaking of item size, it's a good idea to give potential customers an idea of an item's scale. If what you're selling is particularly big or small, then put a well-known item, like a coin or a pen next to it so that potential buyers can get a better sense of its scale.
These tips will help set your listing apart from the others on the platform. Customers want to know what they're buying, so giving them clear photos will help your stuff to sell fast!
4. Create an attention-grabbing headline
There are hundreds of listings on CL, so you need to do everything you can to get potential customers to click on yours.
A good way to do this is by creating a great headline.
The headline is what customers will see first. If a customer is scrolling through listings, it doesn't matter how great your description is (learn how to write an awesome description below!), if the customer never sees it.
Not only is your headline the first thing people see on your ad, but it's also how buyers search for the items they want.
They type in certain keywords, and then listings that include those terms in the headline appear.
So, put some time into creating a great headline.
Tips for writing a good headline
Here are some useful tips for writing an awesome Craigslist headline:
Use searchable terms. You want to use good keywords so that your listing will appear to customers searching for the item you're selling. Searchable titles are effective.
Don't overstuff the headline with keywords.
Don't be vague. Sure, using the keyword "shoes" when you're selling shoes is great, but the headline "shoes for sale" is not only generic, but it's bland too.
This doesn't mean you need to be overly verbose in your heading either. Be specific. "Navy blue shoes for sale" is better, and "Size 7, navy blue, high heel Michael Kors shoes for sale" is even better than that.
When you list specific details in your headline, more people will click through your listing. And, it's more likely to appear when the customer searches for keywords, such as navy blue shoes for example. You basically filter your own listing!
Include a few of the item's best features in your headline. Don't try to cram too much into your title. Instead, choose some of its best features. For example, "Barely worn, size 7, navy blue, high heel Michael Kors shoes for sale." Including the name of the item, the condition of it, and the brand is a good start.
A good title should be specific, searchable, and highlight a few of the item's best features.
Remember that the details are best saved for the description, so keep your headline informative, but succinct.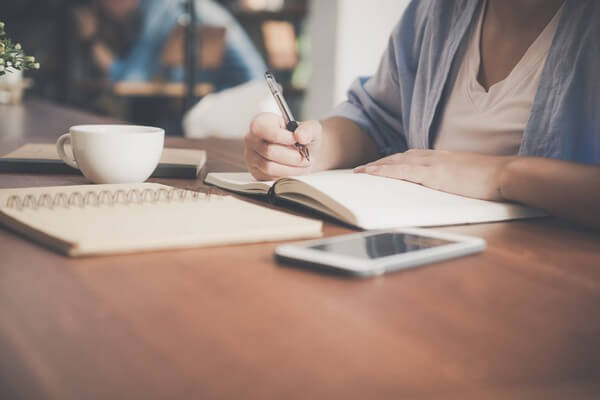 5. Write a great description
Now, you've taken some awesome photos, and created a headline that'll draw customers to your listing, it's time to create a great description.
A good description should tell the customer everything they need to know about the item you're selling, without being overly long or boring.
Basically, you want to tell the potential buyer all of the details about your item in a succinct, interesting way.
Tips on writing a good description
In this section, we're going to tell you how to write a Craigslist description that will sell your item fast.
Start your ad by explaining what the item is that you're selling. Keep it to the point.
Tell the customer why you're selling the item. This is an especially good idea for tech items and appliances. For example, if you're selling a dining table, you could say, "Only selling this one, because it's not big enough for our expanding family." Or if you were selling your Samsung phone, you could say, "Only selling the Samsung Galaxy S8, because I've just upgraded to a Samsung Galaxy S10."
Be upfront with the customer about the item's condition. Tell the customer about any damage to the item, even if it's just a small scratch. Like we said in the photo tips section above, customers don't want to be surprised to see damage to an item.
Include technical specs if you're selling an electronic/tech item. Get the technical specs from the manufacturer's website.
Include measurements for furniture and appliances. People want to know if something is going to fit in their home. So, if you're selling a sofa, for example, measure it, and list those measurements in the description.
If you want to ship the item, rather than offering it for collection, then include the postage costs in your listing.
List your price again near the end of the ad. Although it's included in another section, you want to make sure you include the price of the item in the description as well to ensure potential buyers are aware of the price. You should also say whether that price is fixed or "best offer."
At the end of the description, you should include your contact information. This can be an email address or phone number. Now, there are some privacy concerns with this. In the safety section below, we'll give you some tips on how to get in touch with customers, without you having to give out your personal email address or phone number.
If you have specific times that you want potential buyers to get in touch, then include that too.
6. Post your listing
Now that you have everything you need to create your listing, it's time to post it.
Here's how to do post your listing on Craigslist:
As you probably know, CL has different sections for cities across the country. You can type in "Craigslist" followed by the name of your city or nearest city and your local CL page should appear.
Or, you can just visit the the official website here and browse until you find your city.
Once you've found your city, you'll see lots of different sections, from services to discussion forums.
You'll also see "Create a Posting" on this page. This link can be found in the top left corner of the page. Click on that.
Now, you'll just need to follow some simple instructions, such as entering your location, and choosing the section where you want your listing to appear.
Then, you'll need to choose a category to post your listing.
There are lots of different categories available, such as jewelry, appliances, furniture, and electronics. Choose the one that best suits your item type.
Once you've chosen a category, you'll just need to enter all those details that we mentioned above, such as your title, price, and contact information.
That's pretty much it. Now just wait for offers to come in!
If you're willing to ship the item, then you might want to post your listing in a few different cities
7. Communicate with potential buyers
Make sure to check your emails or phone frequently for messages from customers.
You don't want to let a paying customer slip by because you missed their message. Customers can be fickle. So if you don't respond to them quickly enough, they'll likely move onto another listing.
If a customer agrees to buy your item, arrange a meetup or shipping for the item, as soon as you can. Again, don't keep the customer waiting.
How to Sell on Craigslist Safely
CL is a great place to sell stuff, whether that's your used sofa or your unwanted clothing because it's easy, it's free, and you can sell to people nearby.
While it is a great site to sell through, some people have safety concerns.
A lot of people ask, "how do I sell something on Craigslist safely?"
It is a well-warranted concern. There are countless stories of people being scammed on Craigslist or worse, being physically harmed by crazy lunatics.
In this section, we're going to cover a few safety tips for selling on this popular classified site. So you can ensure that selling on the site isn't just a profitable endeavor, but a safe one too!
Here are some safety tips to follow when you sell on CL.
Remove geotags from photos
If you took your CL photos using your phone, then make sure that you remove geotags from your photos before you post them to CL.
You don't want potential buyers to know your location.
You can disable mobile geotagging altogether – learn how to do it here. Or you can remove geotags from your photos on your desktop computer – read this guide to learn how to do it.
Do not include your home address in your listing
Sure, you want the customer to know that what they're going to purchase is nearby if the item is going to be picked up, rather than shipped.
But, you never want to give out your home address.
CL has different sections for different cities anyway, meaning that it's redundant to list your home's location.
Stay safe, and don't disclose your home address.
Use the anonymous email feature
While it might not be as much of a safety concern as choosing where to meet up with the buyer, many people, myself included, like to ensure that they don't share their personal email address publicly. Some people are just private and we totally get that.
So, what can you do if you want customers to get in touch, but don't want to share your email address?
Rather than giving out your email address to strangers, take advantage of Craigslist's anonymous email feature.
CL will set up a random email address that will forward any contact from potential buyers to your personal email. This allows you to receive emails without having to share your personal email address in public.
Protect your phone number
If you don't mind getting calls, then share your phone number by all means. Some people don't want to put their personal phone number on their CL listing though.
A safer alternative is to use a tool like Google Voice. With Google Voice, you can get a free phone number for calls, text messages, and voicemail.
Avoid offers that seem too good to be true
Being offered more money than you asked for seems like a sweet deal.
It's anything but though, sadly.
Most of the time, if someone offers you more money for something, it's a scam.
Scammers will send you a check for a larger amount, and then ask you to wire the difference back to them.
So avoid these offers! You can learn more about financial scams here.
Meet the buyer in a public place
This can be hard for larger items, but inviting strangers to your home just isn't safe.  Outside of large stores, like Walmart or Costco, or even your local police station all make for good local meeting points.
Take somebody with you to the meeting
Don't meet with a stranger alone, even if it is in a public place. Take somebody else with you to the meetup.
Tell someone where you're going
Let someone else, other than the person who's attending the meet up with you, know about the meetup.
Tell them where you're meeting, the name of the buyer, and the time you're meeting. Also, provide them with whatever contact information it is that you've been using to communicate with the buyer, whether that's their phone number or email address.
How Much Does it Cost to Sell on Craigslist?
Most of the time, it's totally free to post an item for sale on Craigslist, but there are a few exceptions.
For example, cars/trucks, RVs, and motorcycles posted for sale by the owner in the US cost $5.
You can learn about posting fees on CL here.
Final Thoughts
Selling on CL really is a great option. It's so easy. It's free. And the site has millions of users, meaning you can often sell your stuff fast.
Do you have any tips on how to sell stuff on Craigslist?
Let us know in the comments section below!