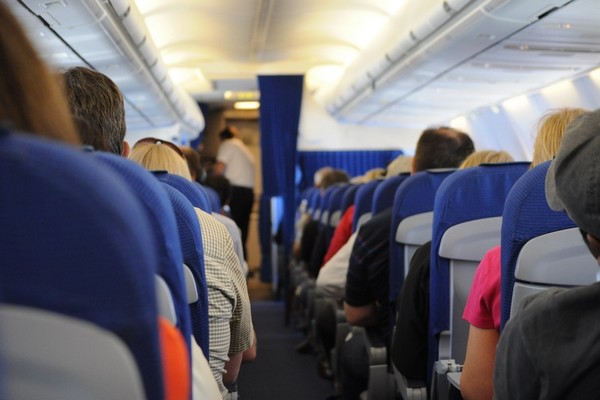 Some people have come to dread flying on the airlines.
You never know if you're going to suffer a long delay, get stuck on the tarmac, or face losing your luggage.
It's expensive enough to travel, particularly with the add-ons, without needing to worry about whether you are going to get there unscathed.
There's not a lot that can be done about improving the airlines, at least on an individual basis, but you can at least get some compensation from the Airline if you endure such troubles, thanks to a recent idea from a company called AirCare.
How It Works
This simplified form of travel insurance is offered by Berkshire Hathaway Travel Protection, at bhtp.com, and costs from $33.50 for a domestic flight and $46 for an international.
It also plans to offer a package to cover multiple flights at a discount, for frequent travelers.
MakeSurveyMoney
: Get paid for every survey you take. Join today and get $5 signup bonus!
Get $5 Now!
DeluxeBucks
: Enter for a chance to win $25,000! Just confirm your email to validate your ticket.
Enter to Win $25,000!
Daily Freebie
: Get name brand product samples delivered to your home for FREE!
Join Free!
Survey Junkie
: Survey Junkie has paid out over $25 Million! Do not miss out on EASY MONEY!
Learn more!
Pinecone Research
: Want $3 per survey? Pinecone is the site you want!
Learn more!
The benefits will be paid straight into your PayPal or bank account, and are paid automatically by tracking the flight that was covered.
On domestic flights, you get $500 for lost baggage, or $500 if your baggage is delayed.
If your flight is disrupted, you get $150 for a cancellation and $50 if it is delayed more than two hours.
Note that this is simply monetary compensation for the disruption, and you can still claim against the airline in the usual way, to get another flight, etc.
If the delay causes you to miss a connection, that's worth another hundred dollars.
The Big $1000 Compensation
The big payout is if your plane has pushed out onto the tarmac, and then sits there for more than two hours. This is hard to bear, but the $1000 that AirCare will send you will ease the pain a little.
You get similar benefits for an international flight, with the exception of the missed connection, but the amounts go up on lost baggage to $1000, and flight cancellation to $250.
Other Benefits of Using a Travel Insurance
An additional benefit is a travel assistance concierge, who will start finding you a new flight if necessary, sometimes before you realize you need it.
And of course, there is an app (Apple – Android) that you can carry on your smart phone to help you connect with AirCare.
The concierge services are available for any other disruptions you have to your travel, for example helping you to rent a car or find a place to sleep, if this is needed.
Final Words
Many travelers consider insurance, but are put off by the complication and cost of regular travel insurance products.
AirCare is designed to take the simple and straightforward approach, and everything is done to make any disruptions minimal.
For instance, there is no extended claims procedure as the funds are automatically deposited when a problem is detected.
You can take out AirCare insurance up to one hour before your flight is due to depart, and given its low cost and ease-of-use, it is likely to attract travelers who don't want to be bothered with traditional insurance.