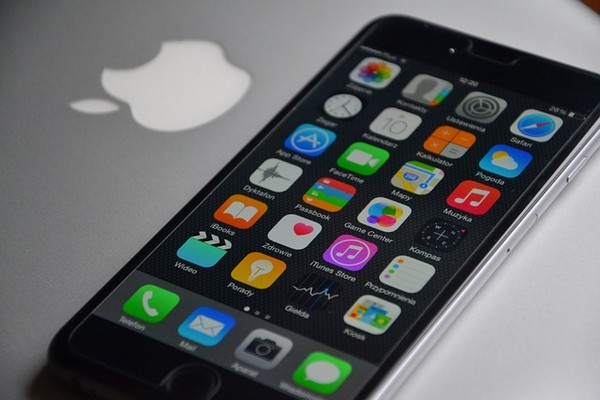 What do you do with your old and unused cell phones?…
According to Pew Research, 90% of American adults have a cell phone. It is also known that the average lifespan of a cell phone is about 18 months, at which point owners will replace it with a new phone.
It is estimated that in the United States alone over 500 million old and unused cell phones are stashed in junk drawers, with every household averaging about 4.
Majority of the consumers tend to just stash their old cell phones away. But in doing so, they conveniently forget about the fact that there are still economic values in them.
That is a lot of cash waiting to be claimed!
Need Extra Cash for Free? If you like getting paid for surveys, and are going to join only one site, I would recommend you choose Ipsos-iSay. Ipsos is the most fun and well-paying panel. Give it a try to see how you like it. It is free anyway!

Granted, the brand or the model you have will ultimately decide how much you get if you sell them. But some cash is still better than no cash. It is not a difficult exercise if you are clear on where and how to go about it.
Here are some of the best places where you can the most money for your old phones:
Companies That Buy Cell Phones (Instant Purchase)
These sites operate on good faith by letting you describe the condition of your old cell phone.
You will have to describe physical flaws such as water damages and scratches. In return, you get an instant quote derived from what you just told them.
These sites will take care of shipping and you can print a free shipping label.
You next arrange for shipping of the phone to the company. Some amount of testing will be done and assuming the phone is in acceptable condition (based on the earlier description), you will be credited with the full quoted amount.
This company offers cash for over 1,000 small electronics including cell phones, Mp3 players, tablets, game consoles, cameras, and more. Gadget Gobbler also offers fundraising options by collecting a variety of electronics and trading them in for cash.
Gadget Gobbler offers a free shipping label and packing material and touts their industry leading data deletion standards.
Earn Free Cash Try Swagbucks, the famous rewards program that pays you for watching videos, taking surveys, shopping and more.

This company offers payment within 3 business days via check or PayPal.
This is a smaller company compared to many others listed here, which is why I would recommend you go with them since smaller companies are much better at speed and customer service.
Gazelle would be prompt to send you a quote so that you can immediately arrange for a free shipment.
If everything is arranged without delay, there is a chance that you can get paid on the same day, as Gazelle will make out payment as they receive it.
Payment options include Amazon gift card, PayPal, check, or if you prefer, channel it as a donation to a charity of your choice.
USell functions more as a marketplace where potential sellers like you can connect to a network of potential buyers.
Go around the site and pick the price that works best for you (naturally there is going to be a range but the company usually includes recommended prices).
From then on, wait for a prepaid envelope sent out by uSell.
As for payment, they pay in both cash and PayPal credit. According to the company website, buyers can expect payment to be in not more than five days from the time the used cell phone gets to the buyers.
Not to be outdone by the popular and successful Gazelle, eBay got into the act with their eBay instant sale in February 2011.
Free shipping label is provided from the company, but it does not come with a free box mailed to you.
In a way, it operates very similarly to what Gazelle does, but the service is probably a tad complicated with 4 tiers of quality to let you define the state of your own cell phone.
Now there is this Electronics Trade-In department at Amazon that seems willing to take on all old used electronics.
Just as eBay, Amazon gives you a free shipping label that does not come with a box. You will be responsible for all packaging materials including the box.
Other Places for Selling Mobile Phones
There are also other places you can try. These are not exclusive cell phone trade or buy-back sites, but you can use them to do that.
If you are the sort who never accept selling fees, Craigslist would be more appropriate than eBay.
With CL however,  you most likely will have to meet up with the buyer in person, and therein lies the danger as there is no way if the person you going to meet is a crook or not!
Unlike eBay, Craigslist does not provide any form of protection for the sellers, of course unless a prior contract can be executed between the transacting parties.
Having said that, we are all sufficiently aware of scams related to Craigslist.
But the good thing about Craigslist is that it is entirely up to you to declare the value of
your phone and they help you to seek out potential buyers via e-mail, without necessarily
compelling you to sell.
Again, it does not charge for it service. So, there is nothing to loose here even if you are still unable to get rid of your old cell phone at the price that you want.
Facebook Marketplace allows you to put up items for sale at some predetermined price, while not charging you anything for the display list. If nobody comes along, there is nothing to lose on your part.
If someone is interested and wants to talk down the price to an unreasonable level, you can always choose not to sell it.
Similar to Craigslist, you and the buyer are still to come together in order to wrap up the
transaction.
To mitigate risk, you may want to put up a private sale instead on Facebook. As the name implies, the listed items are only available to your friends.
Naturally, you are not going to create lots more interest but you will be protected from all sorts of potential dangers that come with a face-to-face meeting.
8. Cell Phone Stores
Some cell phone retail stores may be willing to take in your old cell phones and pay in cash. Generally, this is often done as part of a promotion.
The buyback is often conditional to two types of scenarios, i.e. it got to be the cell phone that they want, or the credit is only granted if you agree to make a new purchase from those cell phone retail stores.
Nevertheless, they represent a convenient and useful source to sell your device for cash.
Here are some of the brick and mortar stores that do buy old phones:
Best Buy
RadioShack
Costco
9. Pawn Shops
If you are not crazy about selling your old cell phones over the Internet, the local pawn shops represent another excellent avenue to sell them.
Consistent with the way the off-line world works, there is no consistency in prices across different pawn shops.
So, be ready to do your research and compare prices for your device if you want to secure the best price.
10. Garage Sales
This is probably not the best option in term of the price you can fetch. Its value comes in the form of convenience and capacity to draw crowd.
If you are organizing one, or know somebody is, throw in your old cell phones together with the stuff you want to get rid of at the yard sales.
This may be the best way to turn over some cash fast.
Bonus
There is a test kiosk called ecoATM.com set up by Coinstar.
This is interesting and unique at the same time as they make use of artificial intelligence and extreme digital photography in coming to a value proposition of any electronics gadgets from the potential sellers.
There will be fingerprinting facility on the machine so that it can capture your ID correctly. EcoATM will also want a photocopy of your picture ID before it can proceed to make an offer.
If you like what you see, you can immediately get cash or cash equivalent right there. The company holds the cell phone for the next 30 days before releasing it to the market.
If there is suspicion over the ownership of the phone concerned, your details will get turned over to the police. This is part of an elaborated scheme for people to get rid of illegally obtained cell phones.
At the time of writing, such machines number 650 across 41 states in the U.S. and you should be able to find one near your neighborhood by checking on ecoATM's website.
How much money can I get for my old phone?
Before I get on to the final conclusion, let us address what is the most critical thing about all these potential sales – how much is an old used cell phone really worth?
Obviously, whoever comes up with a number will have to factor in conditions like the type of phone, the number of years in use, how impeccable the condition is, and of course the place you take it for evaluation.
Relatively, new smartphone in acceptable working condition could probably fetch you a $350 if you still have the original packaging.
Assuming you can get to the end user directly (like through Craigslist or eBay), a figure that is significantly upward of $350 is not unfathomable.
But even if all you have is the old generation function phone, there could be people who are still willing to take it on for a dollar at least. I know, this is pittance, but it is extra money nevertheless. Perhaps, it can be more appealing if you are holding on to lots of them.
So, these two are probably the two extremes in the market, and you can expect all other handsets will go fluctuating between these two numbers.
Another factor is whether the said phone is still under contract with any telephone carrier. Those that are not bound by contract would usually fetch more money.
Estimated Prices:
Here are some estimates based on my research:
iPhone 4: $95 – $125
iPhone 5: $260 – $300
Motorola DROID: $90 – $135
BlackBerry Bold: $60 – $90
HTC First: $50 – $60
The Bottom Line
If there is no immediate urgency to trade off your old cell phone, you will get a more generous offer by sending it away.
Take note that there is no universal pricing scheme to follow in the second hand market, so it pays to check around. But one peculiar observation I have is that Gazelle seems to offer the most generous payout, provided yours is a used iPhone in good working order.
If Amazon credit works as nicely as cash to you, and your used phone is still in almost impeccable condition, Amazon really offers good value for phones.