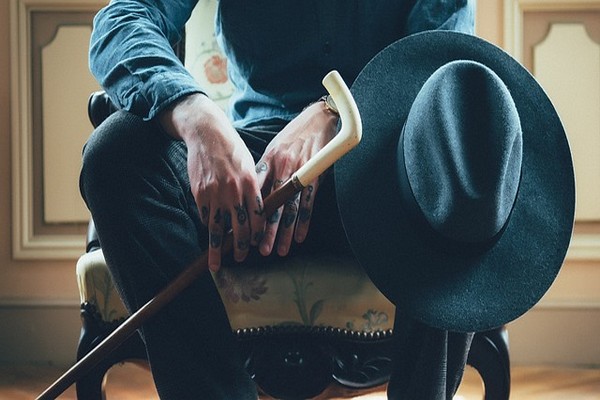 Being categorized as a newly disabled person needs some getting used to, but what could be really frustrating is the long wait for the first check to come through.
There is always going to be a lead time between your first filing and the subsequent disability payment, but you still have to take care of your bills, e.g. food and shelter, in the meantime.
So, here are some options for you to make money while waiting for your disability benefits to kick in or your social security check to arrive:
1. Sell Unwanted Stuff
Try to sell old items you no longer need to raise some needed cash. The straightforward way to do so is to place a small classified ad in the local newspaper to announce their availability.
Need Extra Cash for Free?
If you like getting paid for surveys, and are going to join only one site, I would recommend you choose Ipsos-iSay. Ipsos is the most fun and well-paying panel. Give it a try to see how you like it. It is free anyway!

Alternatively, do a larger scale garage sales, in conjunction with neighbors who have the same thinking. Publicize sales event through fliers and classified ads, with everybody chipping in on the cause of the publicity.
This may be also the time to let go of items that were previously deemed as necessary or invaluable. You can put up the extra car for sales, and for that matter, the extra computer, barbecue set, and furniture. Bring your jewelry and coins down to the pawn shop in exchange for some immediate cash to tie you over.
2. Donate Blood for Cash
If you are healthy, donatel blood plasma at local blood bank, and perhaps on a regular basis. Most of these institutions allow you to exchange blood for solid cash.
Before you make any move, do a comprehensive checkup to rule out any chronic health condition that you may not be aware of.
3. Use Your Talent
If you are in possession of some skill or talent that is in demand, check out Fiverr.com to explore the kind of services you can render.
You will make five dollars for every job assignment. At that rate, it makes sense that these are things that you can complete in no more than half an hour.
Find some time to go over this website, you will get ideas on the sort of services people are looking out for and willing to pay decent money for them.
4. Get a Job
American Disabilities Act website regularly publishes temporary jobs for the disabled. Head to ADA.gov and check if there's anything on the local branch you can take up on short-term basis.
For longer-term engagement, you can go to disability.gov to see if you are the right match for some of the jobs posted there. You sure that your physical condition would not get in the way of performing your choice work.
National Telecommuting Institute, Inc. specializes in matching home-based jobs for disabled people. You can consider registering with them for any feasible work.
Earn Free Cash
Try Swagbucks, the famous rewards program that pays you for watching videos, taking surveys, shopping and more.

There are also many part-time jobs that you can manage comfortably in spite of your condition.
Explore jobs like telemarketing, holding signs for businesses or handing out fliers, bookkeeping or light janitorial work. The part-time job can help you to cover the expenses, while waiting for government assistance to come through.
5. Small Side Business
Alternatively, just you can become your own boss of a small side business venture. Think of services that you can comfortably perform, in light of your physical condition.
Some suggestions here include cleaning offices, washing windows for local companies, walking dogs or pet sitting, or delivering business documents or packages for local companies.
6. Do Some Freelancing Work
Depending on the kind of disability you have, you may be able to make some quick cash by doing some freelance work. You can even get paid to write articles online.
You can also use freelancing websites such as eLance and Freelancer.com to find projects to work on.
7. Get Help
Get in touch with the local health and human services department and present your case to the social workers there. Inquire about the kind of assistance you are entitled to, whether from state or federal.
The assistance can come in the form of food stamps, medical care and general financial assistance.
If you have kids, just tell them so, as this may increase your chance and amount of financial help. And don't forget to get in touch with the food banks as well.
Talk to your church pastor (or local churches if you are not with any particular one) and explore if the church is willing to help you in the form of charitable benefits or a special offering.
Organizations such as the Salvation Army (and other social service groups in general) are around to help those in financial distress, do approach them for help.
Warnings
Whether you undertake a short-term/long-term job or start a new business venture, there may be restrictions on the continual viability of these options once the disability payments start to kick in.
There are regulations in place to govern how much more one can make (e.g. $1,000) on top of the disability payment. You can check Ssa.gov to get a better understanding of the rules.
But keep in ind that the exact amount you can earn while receiving benefits varies across states. Check with your local social security officer what the cap is for your state.