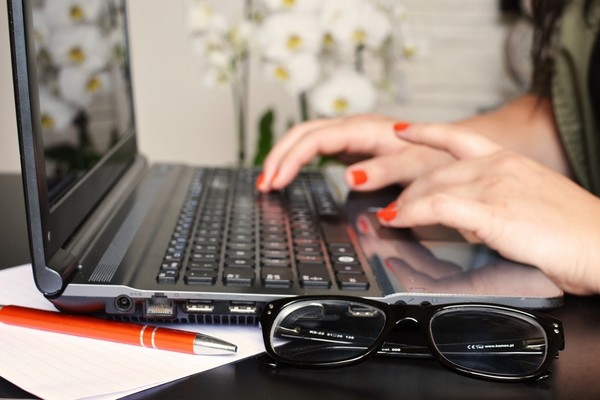 In a broad sense, there are two standard career paths for aspiring writers.
One, they can choose to work with the mainstream media such as magazines, newspapers and newsletters.
Or they can apply their trade in the online world by creating content for websites and writing personal blogs and press releases.
For writers who want to deviate from this two established paths, there are alternative writing jobs that could prove to be just as profitable.
Here are some of those alternative ways to make money writing on the internet and out there in the real world…
1. Funny Wedding Speeches
During an auspicious event like a wedding, we become more self-conscious about what we say as we do not want to inadvertently upset the guests or the groom. For this reason, more and more have decided to delegate the speech content to professional wedding speech writers.
For this reason, more and more have decided to delegate the speech content to professional wedding speech writers.
Professionally written wedding speeches cover a wide range, from heartfelt appreciation to humorous celebration of the union.
You decide on your theme, and the writer will do his or her part.
2. Adult Novelty Reviews
Novelty items are commonly associated with adult websites. As these are intended for sales, the website owners would include product reviews or blogs so as to ease customers' choice. Often the contents created are tailored to specific lifestyles and interests.
As these are intended for sales, the website owners would include product reviews or blogs so as to ease customers' choice. Often the contents created are tailored to specific lifestyles and interests.
If you can relate to this particular area and capable of producing content that is bold, witty and refreshing, there is money to be made here!
3. Obituaries/Eulogy/Tributes
Everything has a touch of commercialism about them. That includes obituaries, eulogies and other memorial materials as hired writers are asked to fill the page.
4. Business Plans
IF you happen to get involved in such undertaking, a general rule is to stay clear of the financials.
If you think you have enough experience and insights with you, no reason not to!
5. Greeting Cards
All greeting cards need interesting slogans or catchy phrases to get on top of them.
If you have a creative mind and also happen to be good in writing, your skills would be much sought after.
You can make money writing greeting cards for these companies.
6. Resumes
There is now a growing trend among job seekers to delegate the resume writing to a hired hand.
In fact, the industry gets so huge and there are attempts to issue certificates according to the skill of resume writing.
Of course, since you are covering resume, you may as well include cover letters and CVs in your job portfolio.
7. Letters to the Editor
Almost all newspapers dedicate a section to publish letters from the public to the editor. These are often opinion pieces on some current affair or interesting topic.
Some newspapers actually paid the writer whose article they chose to publish, but not everyone does.
Regardless, it is a privilege to have your opinion published prominently, whether it is local or regional paper.
8. eBooks
eBooks are commonly used by commercial organizations to market their products and services, or they could be sold in their current forms on the website.
9. Promotional Materials
A Writer can facilitate content marketing strategy through press releases, newsletters, etc. through public relations agencies.
10. Bios
Musicians, artists, and corporations may have those impeccable attributes but they need good writing to include them in the bios.
11. Newsletters
Newsletter writing job is always in demand. You can check the help wanted ads placed on newspapers, magazines and websites. For a more targeted search, you can check around your neighborhood.
Try to establish your own network by talking to restaurants, lawyers, doctors and the local business community at large.
The need for a newsletter is ubiquitous. It is not just for profit driven or commercial organizations, but also for public institutions like schools and churches.
12. Brochures
Whether you are doing online or on land business, you will need brochures as a means of marketing activities. And businesses have found out that subcontracting out the creation of the marketing material intended for the brochures to a real pro is a more effective approach than trying to attempt it themselves.
13. Business Proposals
Startups are often dependent on a business proposal to attract investment and loans.
A final touch up by competent business writers would make their cases more appealing.
14. Reviews
Media organizations and manufacturers need reviews written on their music, movies, books and other products.
15. Class Lessons
With the proliferation of the internet, more writers are encouraged to venture into content creation for online classes.
This is easier than to apply for a lecturer post at your desired university. But you should not restrict yourself to just adult class lessons.
Many elementary and high schools are constantly on the lookout for freelance writers who can design lessons for their students. And while you are at it, you should also look into earning money by tutoring.
16. Scripts
Usually, comic book solicits inputs from a wide number of writers in addition to the main artist behind it.
Nowadays, works from freelancers have also become more acceptable to modern video game developers.
17. Speeches
You could be the president, best man, county politician, or award recipients, but you still need good speech writers for your delivery to your audience.
18. Online Auction Copy Writer
Auction sites are often abuzz with activities as consumers seem to be in a hurry as they chase after everything from electronics to clothing, to antiques and to furniture, a phenomenal that is a regular feature of eBay.
Auction operators like eBay gather a massive and diversified array of merchandise on their site. They regularly engage writers in crafting the different product descriptions for this mind boggling number of products.
If you have a flair in blending features and benefits of products and can produce a written description that attracts customers, this could be the job for you.
19. Online Dating Writer
As more singles look to online dating sites for an efficient way to find their love, writers who have a way with words that could mesmerize their audience (albeit in a casual setting) enjoy a huge edge.
As a master of your craft, you help your clients to formulate immaculate personal profiles and impart your skills on how to properly respond to emails from potential suitors.
20. Write Press Releases Online
Press releases are still one of the best ways of getting the word out which is why good PR writers are always needed.
To get started, set up a profile and a gig on sites like Fiverr.com and offer to write 100 words PRs for $5, charge an extra $5 for extra 100 words.
Hard to believe, but there are writers who make a living on Fiverr doing just that.
Final Word
It's also a good idea to hone your skills by taking advantage of resources available to you.
A good place to start is WritersDigest where you can find tips, tools and tutorials to help you become a better writer as well as promote your work better.
Please feel free to share your experience and feedback in the comment section below, especially if you are a writer who makes money from unusual writing jobs.